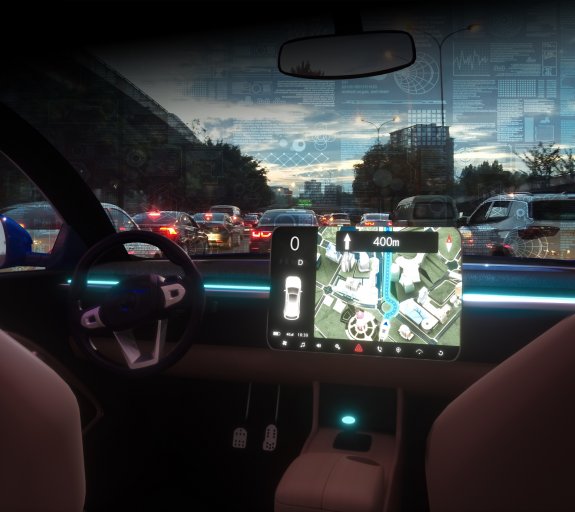 Global Technology strategy - September 2022
03 November 2022 (5 min read)
---
September was a challenging month for Technology investors
The technology sector underperformed the broader equity index in September
Some of our Cybersecurity holdings held up better
Near term growth expectations will likely be reset over the coming months
What's happening?
During September, the MSCI World index fell 5.4%1   The technology sector underperformed the broader equity index with the MSCI World Information Technology index declining 8.2%1. [All index returns provided in GBP].
There were very few bright spots amongst the macro data that was released during the month with high inflation trending in many regions of the world resulting in additional interest rate hikes (and suggestions of more to come) by central banks.  This message was not well received by investors across many asset classes.
Portfolio positioning and performance
September was a difficult month across the board within our strategy as market sentiment significantly worsened across many asset classes resulting in most investments seeing a fall in their value.  At the margin some of our Cybersecurity holdings held up better, due to the defensive aspects of these company's products.
We saw weakness within our investments in software and IT service companies who have recently highlight a longer duration in the sales process during the last reporting period.  We note that when there is macro uncertainty, companies can often defer investment in new technology or projects as they reassess their budgets and cash flow for a more difficult operating environment.  However, we believe that key investments cannot be paused forever and that these spending intentions will return as more certainty returns to global economies
Elsewhere semiconductor names were again broadly weaker, impacted by concerns of a slowing global economy and concerns around US export restrictions to China being implemented on certain chips and related technologies that can be used for Artificial Intelligence applications.
We sold the remainder of our investment in Zendesk, following the bid proposed by a consortium of private equity firms to acquire the company.  We also trimmed our position in Apple.  We continued to add to our investments in cybersecurity firms, CyberArk Software, Tenable Holdings and Splunk.
Outlook
Whilst macro-economic and geo-political uncertainty continue, we would expect markets to remain volatile. The pressures from inflation, a strong US dollar, higher energy costs and rising interest rates will continue to have a negative impact on consumer and businesses spending.  Near term growth expectations will likely be reset over the coming months.  However, we believe the longer-term growth potential for many of the companies within the Global Technology strategy are likely to remain elevated above broader economic growth rates over the duration of an investment cycle and with the contraction of valuations we believe there are many attractive investment opportunities arising. 
We are mindful that equity markets can overshoot in both directions, so we are not trying to call the bottom, but we do believe that our investment philosophy around identifying long term themes and the companies that will benefit from these themes remains intact despite the near-term challenges.
During these challenging times, it is even more important that we continue to focus on quality within our investment universe, identifying management teams who we believe can navigate their companies through these challenging times.
No assurance can be given that the Global Technology Strategy will be successful. Investors can lose some or all of their capital invested. The Global Technology strategy is subject to risks including; Equity; Smaller companies; Currency; Industry sector or region; Changing technology; Emerging markets; Liquidity.
U291cmNlOiBCbG9vbWJlcmcgYXMgb2YgMzAvMDkvMjIsIHBlcmZvcm1hbmNlIGluIEdCUA==