Why invest in technology?
We are increasingly dependent on technology in our everyday lives, with new developments such as 5G only reinforcing this trend. For investors, the growth of technology and its adoption by consumers, businesses and governments can offer attractive opportunities for growth, particularly with growth in short supply elsewhere.
We believe investors can benefit from a number of technological trends over the coming decades, including the rise of cloud computing, the internet of things and nascent developments such as autonomous vehicles. The rise of technology can lead to innovative new business models, bring benefits to investors prepared to back unconventional ideas.
To access technological opportunities, we take an active, long-term approach, investing in companies which have strong tailwinds and long runways for future growth.
Portfolio Managers Jeremy Gleeson and Brad Reynolds analyse the threats and opportunities posed by AI, the investment opportunity posed by the Metaverse and sector valuations.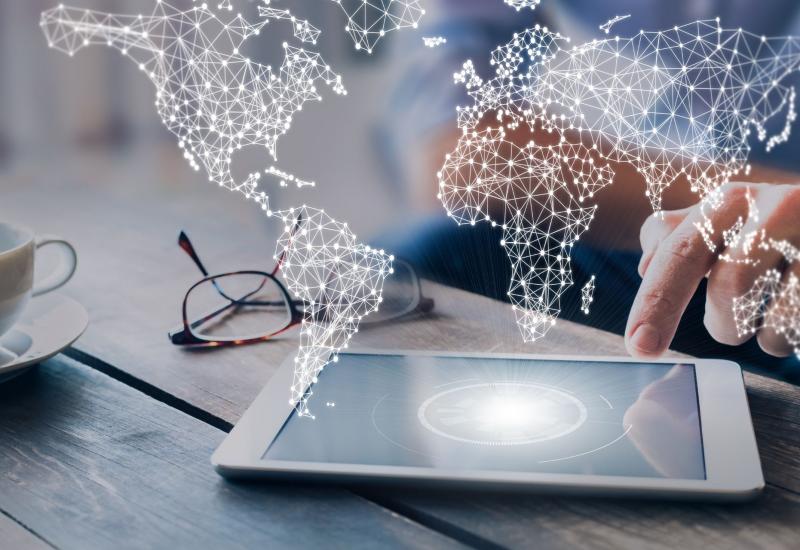 Equities
The AXA Framlington Global Technology Fund
The AXA Framlington Global Technology Fund is an unconstrained multi-cap strategy that seeks capital growth through investment in equities, with a focus on growth companies around the world focused on the research, design and development new technologies.
View funds
Who is AXA Framlington Global Technology Fund for?
1.
Investors wanting to invest in companies exposed to new technologies with their potential for higher returns over the long term
2.
Investors targeting exposure to innovative technology companies with potential for long-term profitability and growth
3.
Investors looking for portfolio diversification
We see the technology sector as a long-term investment theme and expect new innovations to drive further growth in this industry.
Portfolio Manager
Why invest in technology with AXA IM?
We take an active, long-term approach to investing in technology at AXA IM. Technological concepts take longer to reach mass distribution but can address much bigger markets than expected at the conceptual stage.
Technological breakthroughs have often unanticipated across time, from the belief that the world would only ever need a handful number of computers, to expectations that the iPhone would fail to take off. For investors, this can create exciting opportunities to invest in new ideas whose impact can be underappreciated.
At AXA IM, we have an established track record of investing in technology and leveraging our long-term focus. Jeremy Gleeson, Portfolio Manager of the AXA Framlington Global Technology Fund, has managed the Fund since 2007, and has more than two decades' experience as a specialist technology investor. Since his appointment as Portfolio Manager, the AXA Framlington Global Technology Fund has performed strongly for investors.
Risk factors
The capital of the Fund is not guaranteed. The Fund is invested in financial markets and uses techniques and instruments which may be subject to sudden and significant variation, which may result in substantial gains or losses.
Single Sector Risk: As this Fund is invested in a single sector, the Fund's value will be more closely aligned with the performance of that sector and it may be subject to greater fluctuations in value than more diversified funds.
Currency Risk: The Fund holds investments denominated in currencies other than the base currency of the Fund. As a result, exchange rate movements may cause the value of investments (and any income received from them) to fall or rise affecting the Fund's value.

Further explanation of the risks associated with an investment in this Fund can be found in the prospectus.