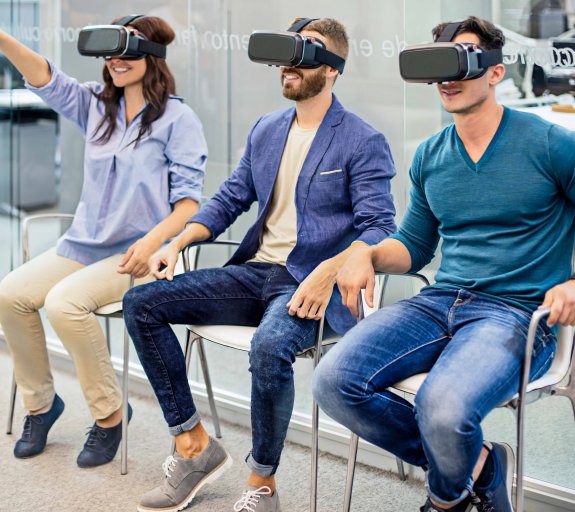 Global Technology strategy: Despite a recent market rotation, growth prospects stays strong in the Technology environment
08 December 2020 (5 min read)
---
Key points
Global Technology equity market rose in November
Solid performance from our semiconductor companies
Most companies have now reported their 3rd quarter results and these have been largely positive for the technology sector
---
What's happening?
During November, the MSCI World index rose by 9.3%.  The technology sector underperformed with the MSCI World Information Technology index, gaining 9.0%1 .  [All index returns provided in GBP]
Optimism following the vaccine announcement from Pfizer, and later in the month from Moderna and Astrazeneca drove stocks higher. Although the market rose, there was a noticeable rotation within the month, with companies trading on higher valuations being sold off whilst more value-centric names performing better.
The market was also driven higher by the certainty of the result of the US Presidential election, with Democrat nominee Joe Biden winning the election.
Portfolio positioning and performance
The Global Technology strategy performed positively in November, as several of the themes we invest into continued to perform well.  The top performing stocks within the strategy included automotive semiconductor companies Ambarella and Cree and semiconductor capital equipment leader Applied Materials. Cloud-based provider of sales and marketing software, Hubspot and cybersecurity company Palo Alto Networks also had strong returns during the month.
Additionally, we saw strong performance from customer support and relationship management software company Zendesk.
During November, there were no major changes to the portfolio.
Outlook
Most companies have now reported their third quarter results and these have been largely positive for the technology sector.
For those companies in the MSCI World Index (representing the broader market) that have so far reported their third quarter financial results, 66% have reported better-than-expected revenues and 74% reported better-than-expected earnings, while for the technology component of the same index, the results were 80% for both metrics. For the strategy, these figures are 96% and 93%, respectively. (Source: Bloomberg)
With many parts of Europe having entered more lockdown restrictions during November, and data in the US worsening, we are aware that there will continue to be negative economic effects as a result of the pandemic.  However, we continue to believe that the long-term thematic approach we take when identifying investments will help us focus on companies with long term growth opportunities in areas such as cloud computing, cybersecurity and digital payments.
No assurance can be given that the Global Technology Strategy will be successful. Investors can lose some or all of their capital invested. The Global Technology strategy is subject to risks including; Equity; Smaller companies; Currency; Industry sector or region; Changing technology; Emerging markets; Liquidity.
Qmxvb21iZXJnIGFzIG9mIDMwLzExLzIw
Not for Retail distribution