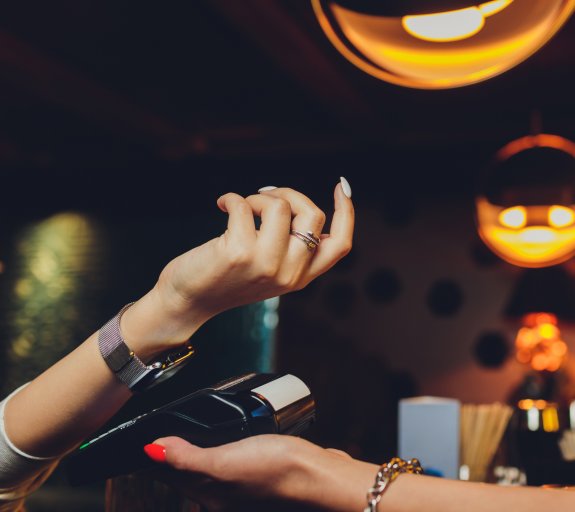 FinTech Strategy: Covid19 continues to be a significant tailwind for the fintech universe
07 December 2020 (5 min read)
---
Key points
Global equity markets rose sharply in November
Chinese companies were impacted by the US decision to put US listing of Chinese companies under review, UK businesses suffered of the lack of progress on the Brexit front
---
What's happening?
Global equity markets rose sharply in November as successful results from large scale COVID-19 trials showed encouraging signs of efficacy. Whilst the timelines for vaccine approval and the roll-out to populations is uncertain, investors can start to look forward, with some confidence, to an improving economic environment in 2021. As a result, value significantly outperformed growth this month.
As the month progressed, we also got greater certainty around the results of the US election.  The market has reacted favorably to the prospect of a Biden administration.  The "blue wave" scenario, with the democrats winning the senate did not materialize – this has likely reduced the risk of major corporate tax increases in the immediate future, which is supportive to US companies earnings.
Portfolio positioning and performance
The FinTech strategy posted strong absolute and relative performance in November.
Our recent re-positioning towards an economic rebound paid dividends as those stocks exposed to the gradual re-opening of the global economy benefited strongly from the positive Covid19 vaccine news. Top performers included Brazil payment leader StoneCo and US payment stock Global Payment Systems, which is highly exposed to card present (i.e. Brick & Mortar) transactions. American Express and WEX also performed strongly. Both Amex and WEX should be large beneficiaries of the resumption in business travel now expected in 2021. Banco Santander was another strong performer this month thanks to its high operating leverage into a future economic rebound.
On the negative front, Chinese companies Tencent, Alibaba and ZhongAn, which had performed strongly in October as they benefited from their digital leader status in a part of the world where Covid-19 seemed under control, were impacted in November by the US decision to put US listing of Chinese companies under review. Other key negative contributors were UK businesses Experian and the London Stock Exchange. Both stocks suffered as a result of the lack of progress on the Brexit front in November as well as from the "defensive" status which was out of favour in the vaccine context.
The strategy was broadly unchanged in November.
Outlook
Covid19 continues to be a significant tailwind for the fintech universe, leading to an acceleration in the structural shift from cash to digital payments. Sharp increases in on-line retail volumes have driven strong growth in digital transactions. All indications point towards this step-change being sustainable. Most notably, fintech adoption in the elder part of the population increased very sharply and we do not expect this to reverse. Working for home has also been fire-tested on a large scale and most companies have now indicated that they do not intend to return to their previous 100% physical operational organization in the future.
The crisis also emphasised the "business critical" nature of digitization and many businesses will continue to invest in the space if only to be better prepared for potential future pandemics. We therefore expect strong demand for providers of state-of-the-art cloud delivery solutions, agile IT systems, cybersecurity, high-end big data and artificial intelligence engines to continue.
No assurance can be given that the FinTech Strategy will be successful. Investors can lose some or all of their capital invested. The FinTech strategy is subject to risks including Equity; Emerging Markets; Global Investments; Investments in small and/or micro capitalisation universe; Investments in specific sectors or asset classes; ESG.
Not for Retail distribution