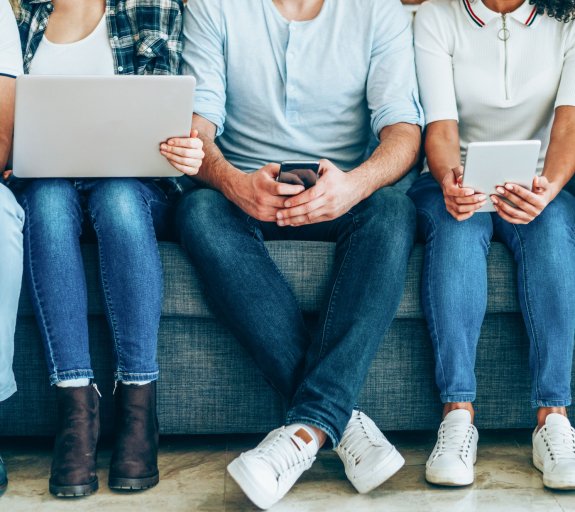 Digital Economy strategy - April 2023
---
April saw a return to risk-off and a growth to value rotation
The overhang of a banking crisis put pressure on the market
First quarter results have been encouraging
Microsoft bid for Activision Blizzard was blocked by the UK regulator
What's happening?
Global equity markets traded within a tight range during April with the MSCI ACWI rising 1.4%1 . The hope that interest rate increases would come to an end sooner than originally expected supported market sentiment positively, however, the gains were mostly driven by defensive sectors such as consumer staples, healthcare and utilities.
The concerns within the banking system continued into April, culminating with the collapse of First Republic Bank at the end of the month creating an overhang across the equity market whilst the risk of a breach of the US Governments debt ceiling has become an additional cause of concern for market participants.
Companies began to report their first quarter results and so far, these have been largely encouraging, suggesting forecast have been well judged, and possibly even conservative.  Despite the ongoing tough economic challenges, many aspects of the digital economy continue to enjoy growth.
Portfolio positioning and performance
Megacap holdings Microsoft, Alphabet, Apple and Amazon all contributed positively during the month. Whilst payment names Global Payments, Visa and Fidelity National Information Services were also additive to the strategy performance.  Our payments/fintech sub-theme was the strong contributor to performance in April
However, a disappointing outlook provided by Tenable, one of our cybersecurity investments cast uncertainty over this group of stocks resulting in the cybersecurity sub-theme being the biggest detractor to performance.  The exception to this was our investment in UK company Darktrace who provided an encouraging business update that was well received by the market.
Whilst US video games developer Activision Blizzard performed strongly last month after the Competition Market Authority in the UK gave an update on its investigation of the proposed acquisition by Microsoft, narrowing its scope of concerns regarding the deal, it then subsequently rejected the deal causing the company's share price to fall.
We did not add any new names nor sell out of any positions during the month.  We increased our investments in the Real Estate sector by adding to our existing holdings Prologis and Goodman Group.
Outlook
The environment remains challenging for investors as uncertainties over inflation, rising interest rates and now a banking crisis raises the concerns over the overall health of the economy.
However, there have been some encouraging signs of better times ahead too.  Within digital advertising, after four quarters of disappointing results, Meta Platforms, saw an uplift in demand resulting in better-than-expected revenues that was extended into their guidance for the second quarter.
We note that advertising budgets were cut early during the current economic downturn, with the Russian invasion of Ukraine a trigger point in the aspect of this discretionary budget item.  Therefore, to see some aspect of improvement is a positive signal.
Whilst we expect macro-economic and geo-political events to continue to be the main drivers of sentiment within investment markets, we expect that some of these pressures might begin to abate as the current interest rate cycle appears to be closer to a peak given recent economic readings.
Many companies exposed to the digital economy have been cutting costs and overheads, so any uplift in business activity is likely to bode well for operating margins and profitability.
No assurance can be given that the Digital Economy strategy will be successful. Investors can lose some or all of their capital invested. The Digital Economy is subject to risks including Equity; Emerging Markets; Global Investments; Investments in small and/or micro capitalisation universe; Investments in specific sectors or asset classes; ESG.
U291cmNlwqA6IEJsb29tYmVyZyBpbiBVU0QgYXMgb2YgMjgvMDQvMjAyMw==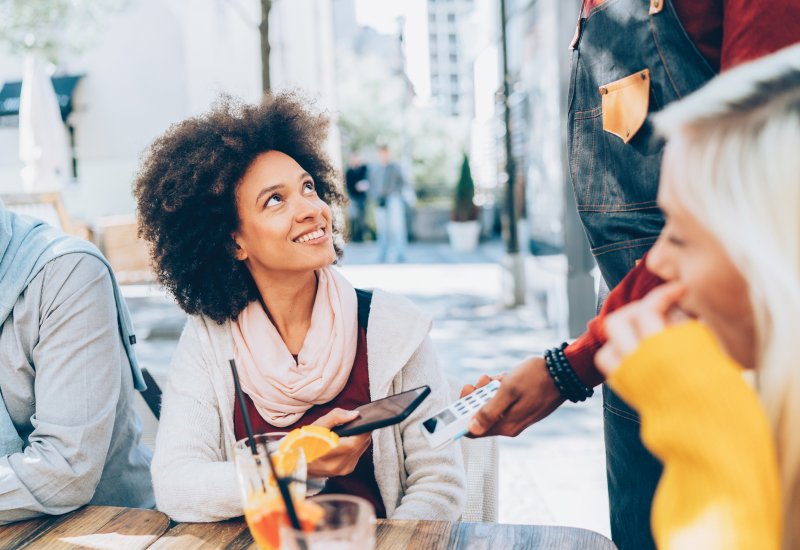 Equities
Connected consumer
Technology has given today's connected consumers unprecedented access to goods and services across the world. But what does the rise of e-commerce mean for companies, consumers and investors?
Find out more
Visit our fund centre
Equities
Digital Economy strategy
This strategy seeks to provide long-term growth, in USD, from an actively managed listed equity and equity-related securities portfolio, in line with a socially responsible investment (SRI) approach.
View funds