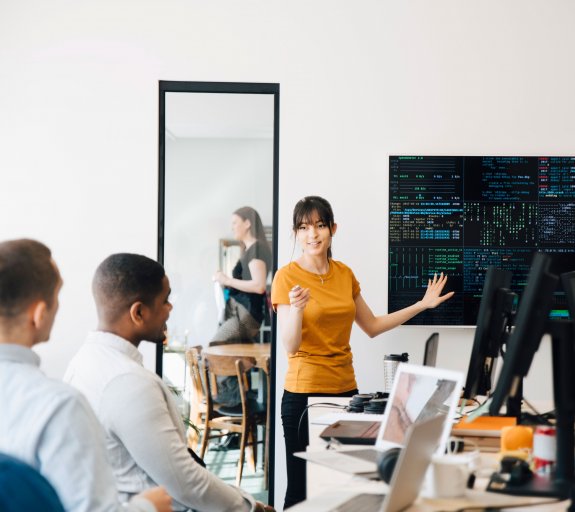 Sterling Credit Short Duration strategy - October 2021
17 November 2021 (5 min read)
---
The yield curve flattens as the front-end underperforms
Sterling investment grade credit spreads were mixed
UK gilt yields rose, with the front-end underperforming
The risk profile was slightly reduced
What's happening?
Despite positive corporate results, sterling investment grade credit spreads were mixed in October due to continued worries about inflation, with oil prices soaring to multi-year highs, and the prospect of imminent monetary policy tightening.
The US Federal Reserve signalled that it could start 'tapering' its asset purchases in November, with a view to ending the programme by mid-2022, while the European Central Bank maintained its accommodative policy stance, emphasising the fragility of the economic recovery and temporary factors driving up inflation.
UK gilt yields rose in October, with the front-end underperforming, as Bank of England officials continued to hint about the possibility of an imminent interest rate hike.
Portfolio positioning and performance
Sterling investment grade primary issuance posted a solid £6.3bn in October as we participated in the 'green' new issue from Chinese government owned bank ICBC. We were also active in the secondary market, buying for example UK bank Barclays and UK transport group Stagecoach while lengthening the duration of our government guaranteed debt exposure to lock-in attractive yields at the front-end. Our exposure to BBB rated bonds decreased by 2% to 46% while our exposure to sovereign debt increased by 1% to 8%
Outlook
While we aim to remain overweight in BBB rated bonds to optimise the carry of the portfolio, we also plan to gradually reduce this overweight over the coming months as valuations remain very expensive and inflationary pressures persist.
We continue to expect higher yields by the end of the year as the impact of the pandemic on the global economy keeps on receding and inflationary pressures continue.