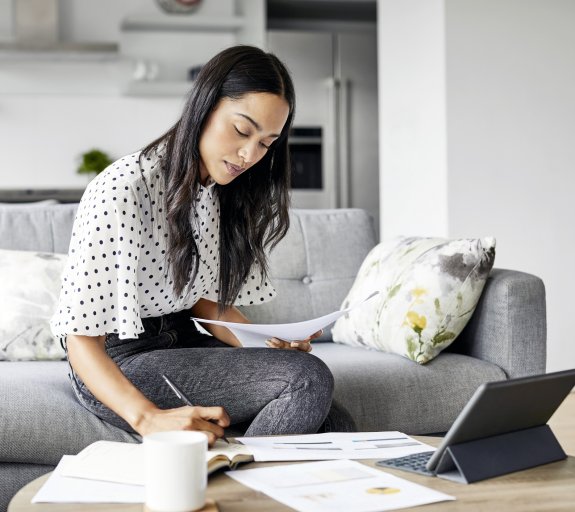 Sterling Credit Short Duration strategy - August 2021
21 September 2021 (5 min read)
---
Tapering talks intensify
Sterling credit spreads were slightly tighter
UK gilt yields rose as tapering talks intensified in the US and Europe
The risk profile was broadly stable
What's happening? 
Sterling credit spreads were slightly tighter in August thanks to positive corporate results and the US Senate's approval of a $1trn infrastructure bill. However, concerns about the spread of the Delta variant of COVID-19 and signs of slowing economic growth in China continued to unsettle markets, while worries earlier in the month that the US Federal Reserve (Fed) was likely to begin tapering its monthly asset purchases before the end of the year added further pressure.
At the Fed's annual Jackson Hole symposium, Chairman Jerome Powell sought to reassure investors by explaining that interest rate hikes were not imminent, even if tapering was, as there was still 'much ground to cover' before the economy hit full employment. Meanwhile, the Bank of England (BoE) maintained its accommodative stance, although it indicated that it could start raising interest rates sooner than previously expected.
UK gilt yields rose in August as tapering talks intensified in the US and Europe. The BoE clarified that it intends to scale back its stock of gilts once the bank rate has reached 0.5% by starting to end re-investments, and then potentially actively sell gilts when the rate has risen to at least 1%.
Portfolio positioning and performance
Despite sterling investment grade primary issuance posting a solid £1.1bn for August we did not participate in any new issues as most of the supply came in the form of longer-dated bonds. We were still active in the euro secondary market, adding to UK engineering services company Babcock. We slightly reduced our exposure to BBB and BB rated bonds to 48% and 3%, respectively, while keeping our exposure to sovereign debt stable at 7%
Outlook
As we expect continued monetary and fiscal support over the medium term to ensure a full economic recovery, we believe the last quarter of 2021 will remain all about carry.
While we aim to remain overweight in BBB rated bonds in order to optimise the carry of the portfolio, we also plan to gradually reduce this overweight over the coming months as valuations remain very expensive.
We continue to expect higher yields by the end of the year as successful vaccination programmes in most developed countries should lead to a sustainable reopening of their economies.
Not for retail distribution