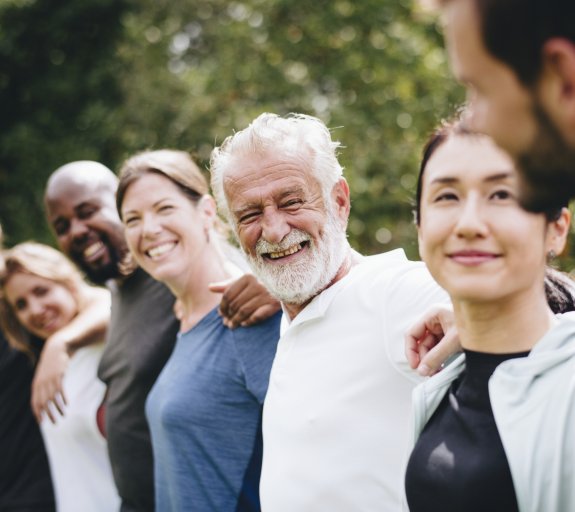 UK Multi-Cap strategy: We are encouraged by the operational updates of UK listed businesses
10 August 2020 (5 min read)
---
Key points
Global equities were up in July in local-currency terms
Businesses with strong balance sheets continue to perform well
A new position in AFC Energy who's objective is to provide emission-free solutions to the world's energy challenge
---
What's happening?
Global equities were up in July in local-currency terms, but down in sterling due to the relative strength of the pound. Growth continued to outperform value in all major markets, most notably in the UK. Businesses with strong balance sheets and good cashflow conversion have continue to perform well.
Coronavirus infections continue to rise globally, causing unease. In the UK, the government imposed restrictions in areas of the country where new cases were rapidly increasing, as well as pausing lockdown easing in England. A localised approach in dealing with spikes of new cases has been adopted by many countries in an attempt to reduce disruption on broader population and economy. Support from governments and central banks continues to be supportive, remaining crucial for a recovery.
Tensions between China and the US and UK continued to increase over the month. The US confirmed that Hong Kong had lost favoured trading status. With the UK suggesting the removal of Chinese firm Huawei Technologies' from its 5G network. Gold, often considered a safe-haven investment in times of uncertainty, saw spot prices hit a record high during the month.
Portfolio positioning and performance
The UK Multi-Cap strategy outperformed its comparative benchmark, the FTSE All Share index, over the month of July. Stock selection was the main driver of outperformance, most notably within the Industrials, Oil & Gas and Consumer Goods sectors. The Technology sector also contributed positively to outperformance, with the Health Care and Basic Materials sectors both detractors of performance on a relative basis.
The strategy remains structurally biased towards Mid and Small Cap companies within the FTSE All Share index.
The strategy benefited from its positions in Spirent Communications and Future. Spirent Communications specialises in telecommunications testing systems, including computer software and hardware systems, cable management systems, and transmitters. The Covid-19 crisis has accelerated the need for reliable wireless connections and efficient solutions for remote working to enable many businesses to continue functioning. Spirent Communications is well positioned to help meet demand in this area, as 5G networks are developed and when networks are rolled out. The company was also recently awarded another multi-million dollar contract supporting a major US military program. Future, a specialist interest media company, has recently reported strong trading fundamentals to the stock market and continued to perform well. Not owning British American Tobacco and underweight positions in Royal Dutch Shell and HSBC also contributed to the fund's outperformance. Boohoo and Melrose Industries detracted from relative performance.
During July, we initiated a position in AFC Energy. The company develops alkaline fuel cells, which use hydrogen for electricity production. AFC Energy's objective is to provide emission-free solutions to the world's energy challenge, becoming a key player in energy transition.
Outlook
The equity market is likely to remain volatile as the forces of Central Bank stimulus, Government support and the economic impact of increasing or decreasing Covid-19 cases battle for supremacy.
UK economic output should improve, provided businesses continue to reopen and welcome back furloughed staff. As ever, there will be winners and losers as the long term changes to individual behaviours impose themselves.
We are encouraged by the operational updates of UK listed businesses, many of which are reporting trading ahead of expectations set in March and April. There is growing evidence of corporate cashflows being used to repay government financial support and this bodes well for the potential reintroduction of dividend payments.
We remain focused on UK and internationally-exposed businesses, where the fundamental profit drivers remain entrenched and equity holders benefit from the capital allocated and risks taken by management. We continue to believe that a rewarding strategy is to actively invest in UK-listed companies that are compounding their earnings and dividends, where corporate governance is world leading, where contract law and title law are dependable, and where company management teams are permanently accessible.
No assurance can be given that the UK Multi-Cap Strategy will be successful. Investors can lose some or all of their capital invested. The UK Multi-Cap strategy is subject to risks including; Equity; Smaller companies risk; Liquidity risk; Investments in small and/or micro-capitalisation universe; Investments in specific countries or geographical zones.
Not for Retail distribution