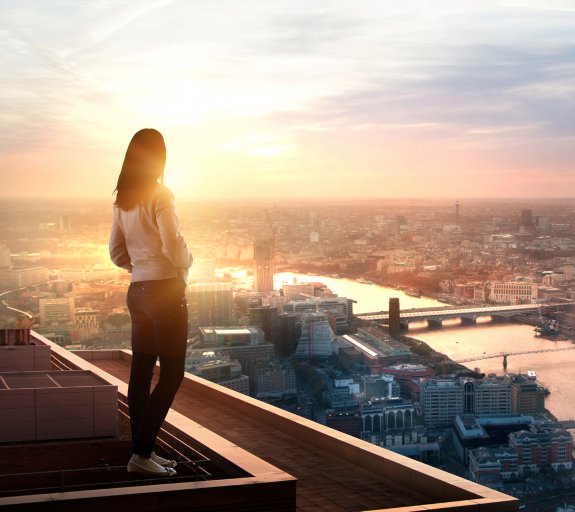 UK Multi-Cap strategy: UK equity market trades at a discount versus other global equity markets
16 September 2020 (3 min read)
---
Key points
Global equities performed well in August
The impact of the pandemic continues to disrupt as well as provide opportunity
The development and outcome of the Brexit negotiations will impact sentiment, currencies and the UK equity market
---
What's happening?
Global equities performed well in August, supported by continued monetary and fiscal policy, economic improvement and optimism around the development of a coronavirus treatment. However, a rise in infection rates across the world increased the risk of further restrictions.
At its policy meeting in early August, the Bank of England revised its GDP forecast for 2020 from a fall of 14% to a fall of 9.5%1 , with the economy recovering more quickly than previously expected. Interest rates remain unchanged despite official GDP data stating a second-quarter fall of 20.4%1  from the previous quarter. On a positive note, retail sales rose strongly in July, growing by 3.6% from June1 .
Portfolio positioning and performance
The UK Multi-Cap strategy outperformed its comparative benchmark, the FTSE All Share index, over the month of August. From a sector perspective, the strategy benefitted positively from the overweight position in the technology sector and underweight position in the utilities sector.
Positions in Dunelm, a home furnishing retailer, and Ascential, a media and consultancy services company, contributed positively to performance. Dunelm continues to benefit from increasing its online offering. Online retailers are better positioned to meet the needs of customers during the pandemic compared to those who are only store-based. Ascential are adapting to the current environment by cancelling physical events and offering virtual events. Detractors from relative performance include Fevertree Drinks, and not owning Compass Group.
We used share price volatility to add to core holdings and make reductions. No new holdings were taken over the month.
Outlook
The equity market is likely to remain volatile as the forces of central bank stimulus, government support and the economic impact of increasing or decreasing COVID-19 cases battle for supremacy. The impact of the pandemic continues to disrupt as well as provide opportunity as the effect of the virus impacts economic sectors and businesses differently.
As economic support measures such as the UK furlough scheme unwind, unemployment will inevitably rise. The extent and manner in which the government responds, in terms of additional monetary and fiscal support or via taxation increases will be a long-term determinant of the shape of the economic recovery. In addition, the development and outcome of the Brexit negotiations will impact sentiment, currencies and the UK equity market. Given the discount that the UK equity market trades at versus other global equity markets, not much has to go right for sentiment to improve.
We remain focused on UK and internationally-exposed businesses, where the fundamental profit drivers remain entrenched and equity holders benefit from the capital allocated and risks taken by management. We continue to believe that a rewarding strategy is to actively invest in UK-listed companies that are compounding their earnings and dividends, where corporate governance is world leading, where contract law and title law are dependable, and where company management teams are permanently accessible.
No assurance can be given that the UK Multi-Cap Strategy will be successful. Investors can lose some or all of their capital invested. The UK Multi-Cap strategy is subject to risks including; Equity; Smaller companies risk; Liquidity risk; Investments in small and/or micro-capitalisation universe; Investments in specific countries or geographical zones.
Qmxvb21iZXJnIGRhdGE=
Qmxvb21iZXJnIGRhdGE=
Qmxvb21iZXJnIGRhdGE=
Not for Retail distribution