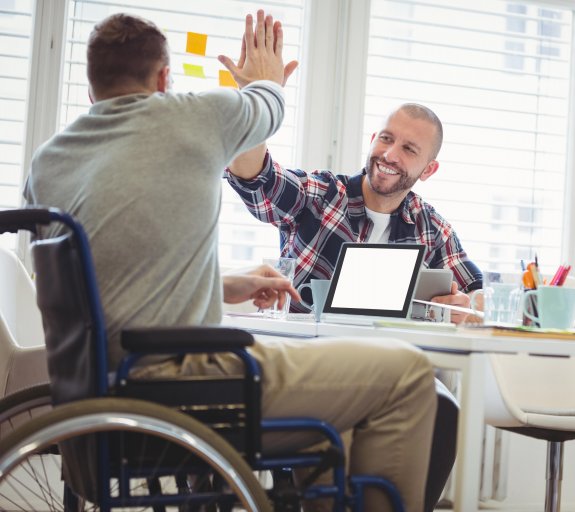 UK Multi-Cap strategy: The UK and European Union have finalised a trade agreement
19 January 2021 (5 min read)
---
Key points
Mergers and acquisitions remains a feature of the UK market
Hopes of global economic recovery continued following news of vaccine roll out
Sterling strengthened
---
What's happening?
Equity markets, particularly in the UK, rose strongly in December, buoyed both by optimism related to the imminent rollout of the Pfizer and Astrazeneca Covid vaccine and news that the UK and European Union had finalised a trade agreement.
Hopes of global conomic recovery continued following news of vaccine roll out, sterling strengthened, the US dollar declined and commodity prices (including oil) rose.
Towards the end of December, governments and citizens became increasingly concerned about a more contagious Covid variant (caused by a mutation on the spike protein) and this has resulted in additional 'lock downs' both in the UK and Internationally.
Portfolio positioning and performance
The strategy performed strongly over the month, outperforming its comparative benchmark, the FTSE All Share index. From a sector perspective, the overweight position in Industrials and underweight in Consumer Goods contributed to outperformance, whereas the underweight position in Basic Materials detracted from performance. Stock selection within the Oil and Gas, Industrials and Consumer Goods sectors was positive.
Positive stock performances of note included holdings in AFC Energy (a provider of hydrogen power generation technologies), Weir Group (engineering solutions provider focused on the minerals, oil and gas and power markets) and Melrose Industries (a manufacturing company that specialises in buying and improving underperforming businesses). Not holding Unilever and HSBC also benefitted the strategy.
AFC Energy announced a strategic partnership with ABB, a world leader in electrification and digitalisation technologies, to develop the next generation of high power electric vehicle charging solutions. This will support the delivery of the charging infrastructure required to meet future expected demand and create a solution which provides power from a renewable source.
Detractors on a relative basis included BHP (not held) and On The Beach.
Share price volatility was used to add to core holdings and make reductions. A new position was taken in Bytes Technology Group as part of its IPO. Bytes is a leading provider of world-class IT solutions. The Company offers a broad range services including security, storage and virtualisation, licensing, digital transformation and cloud management.
Outlook
To date, the additional economic headwind caused by further Covid related 'lockdown' has been ignored by financial markets as investors focused more on the positive impact of vaccination and economic recovery. Bank, commodity and oil related equities have risen sharply in anticipation of both economic recovery and increasing inflation. However, economic growth remains dependent on a swift and effective roll out of the approved vaccines. In the meantime, central banks and governments remain very accommodative through direct monetary and fiscal support. It is likely that monetary policy remains accommodative for the foreseeable future.
The resolution to the protracted Brexit negotiations has helped provide support for UK Sterling and increased clarity for business. Time will further reveal both the threats and opportunities that Brexit offers.
Mergers and acquisitions remains a feature of the UK market as corporate and private equity buyers take advantage of depressed valuations.
In these times of volatile news and capital flow, we continue to focus on those companies that we believe can compound their earnings, where balance sheet strength is supportive of that growth.
No assurance can be given that the UK Multi-Cap Strategy will be successful. Investors can lose some or all of their capital invested. The UK Multi-Cap strategy is subject to risks including; Equity; Smaller companies risk; Liquidity risk; Investments in small and/or micro-capitalisation universe; Investments in specific countries or geographical zones.
Not for Retail distribution