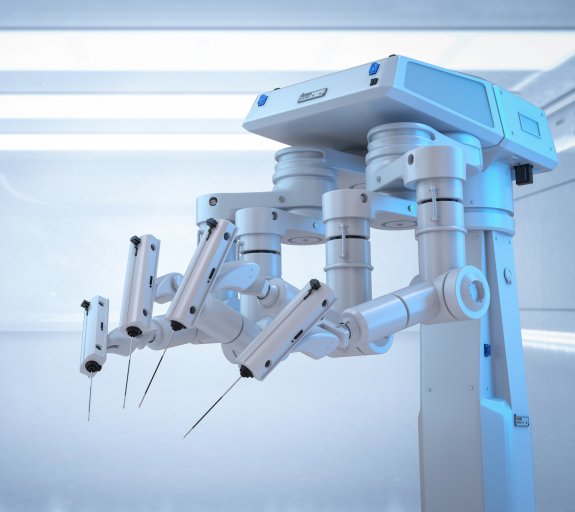 Robotech strategy - September 2022
02 November 2022 (3 min read)
---
We saw some relative strength in some of our Healthcare names
Most major markets ended September month below the prior lows seen in June
Softness seen in a number of areas 
We added a position in Mitsubishi Electric, a large Japanese industrial automation business 
What's happening?
Equity markets fell sharply in September, with most major markets ending the month below the prior lows seen in June.   Macro-economic impacts continue to dominate, with concerns around rising energy prices and broader inflation dampening consumer confidence.  During September, the Federal Reserve hiked interest rates by 0.75%1 , for the 3rd consecutive time following similar increase in June and July.
Despite the economic challenges at present, labour markets continue to be tight and job vacancies are high.  Whilst it is possible that we will see some softness develop here alongside a weaking economy, we continue to believe that these dynamics should support automation demand – where businesses can't find adequate labour, or labour becomes increasingly expensive – these are areas where automation can help reduce some of these issues.
In light of the challenging economic environment, earnings estimates for the remainder of 2022 and in to 2023 are coming down.  Within the coming weeks, we will hear directly from companies as they report their calendar Q3 earnings and provide forecasts for Q4.
Portfolio positioning and performance
September was a challenging month for performance with softness seen in a number of areas.  We saw weakness in several of our automated logistics names, with Kion, a German company focused on warehouse automation solutions, announcing that profitability would be impacted by an inability to pass through rising input cost to customers and some customer cancellations of planned deployments.
Elsewhere semiconductor names were again broadly weaker, impacted by concerns of a slowing global economy and concerns around US export restrictions to China being implemented on certain chips and related technologies that can be used for Artificial Intelligence applications.
We saw some relative strength in some of our Healthcare names, such as Dexcom (US manufacturer of automated blood sugar level monitoring devices for diabetic patients), Axonics (US Sacral Neuromodulation company) and Global Medical (US spinal surgery company developing a surgical robot).  In General, Medtech companies are seen as being less economically sensitive and as such the share prices have been more resilient during bouts of volatility.
During the month we added a position in Mitsubishi Electric, a Japanese Industrial company with a large Industrial Automation business.  Valuations appear attractive, with the company trading at a Price to Book ratio cheaper than during height of the US/China trade war in 2018 and approaching the levels seen in the Global Financial Crisis.  Additionally, as a Japanese company that sells products globally, the company may see some benefit from the weaker Japanese Yen.
We added to our small position in Tesla during the month.  Whilst we anticipate that near term quarterly production volumes and deliveries may continue to be impacted by supply chain issues and lockdowns in China, we see signs that Tesla are continuing to make progress on its FSD Technology (Full Self Driving) and believe that lower cost manufacturing capacity coming online in Berlin, Shanghai and Austin supports the business growth and margin profile of the business.
During August, Schneider Electric confirmed that they were considering making an offer for AVEVA, a British software company in which they already owned a 60% stake.  During September a bid from Schneider was announced at a roughly 40%2 premium to whether the stock was trading prior to the rumours surfacing.  As a result, we exited our position in AVEVA.
Outlook
Reported inflation numbers from around the world continue to be high, particularly in Europe where Energy prices continue to drive inflation reports higher.  There is some relief here in Energy Prices as a number of countries have taken notable steps to cap household bills or make efforts to moderate prices.  This will still weigh on consumer spending power, but the worst-case scenarios in terms of consumer bills appear to have been averted, with governments absorbing the impacts instead.
In this difficult macro backdrop, we have seen share prices for some companies fall significantly, such that valuations for medium to longer term investors now appear rather attractive.  However, the earnings outlook for these businesses, at least near term, is more uncertain than it has been in some time.  We continue to believe that the opportunities driven by the long-term themes within the Robotech strategy are robust.  As investors we aim to focus on identifying well managed businesses, with proven operating models and large opportunities ahead of them and believe that this is the right approach to investing in the long-term growth opportunities present within robotics and Automation.
No assurance can be given that the Robotech Strategy will be successful. Investors can lose some or all of their capital invested. The Robotech strategy is subject to risks including; Equity; Emerging markets; Investments in specific sectors or asset classes; Global investments; Investments in small and/or micro capitalisation universe; ESG.
U291cmNlOiBGZWRlcmFsIFJlc2VydmUgaXNzdWVzIEZPTUMgc3RhdGVtZW50LCAyMS8wOS8yMDIy
U291cmNlwqA6IEJsb29tYmVyZyDigJMgMjEvMDkvMjAyMg==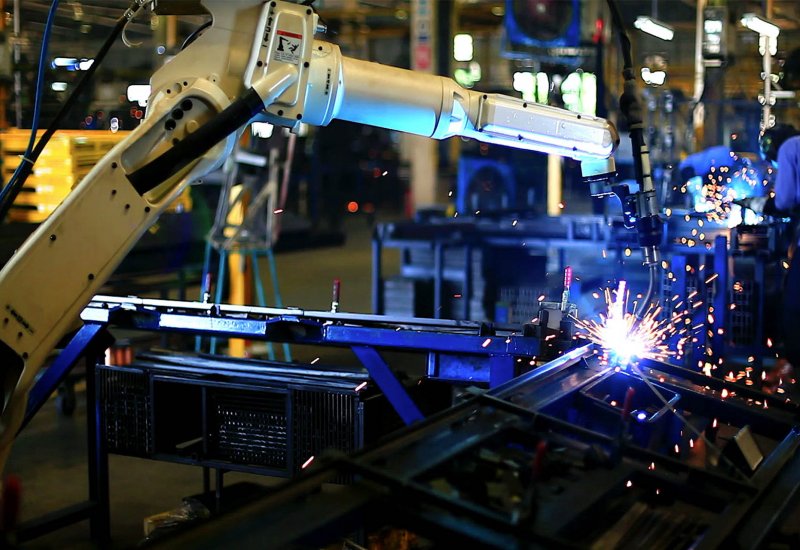 Equities
Automation
Investing in automation and robotics - How are companies capitalising on robotics – and what does this mean for investors?
Find out more