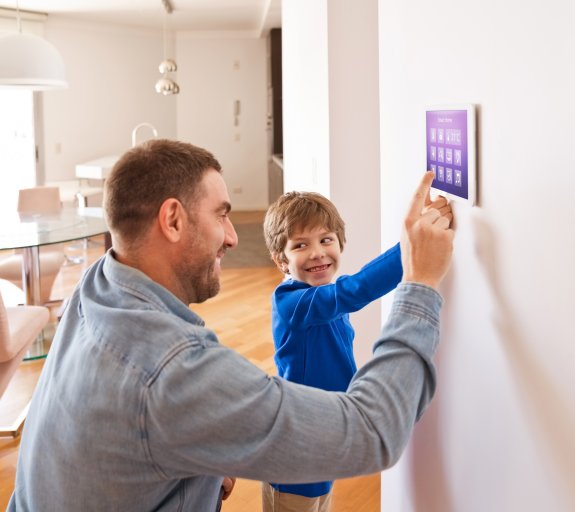 Robotech strategy - October 2021
04 November 2021 (5 min read)
---
We saw particular strength in corporate earnings results of the semiconductor space
Equity markets rose during October, driven by healthy corporate earnings results
Our semiconductor holdings were strong during the month
We saw positive return from high performance computing and AI1 specialists
What's happening?
Equity markets rose during October (MSCI ACWI Index in USD terms), driven by strong corporate earnings results.  Inflationary pressures and supply chain challenges continue to have an impact on companies operations as does a slowdown in the Chinese economy.  However, markets delivered robust returns and the Robotech strategy outperformed the broad equity market during the month as these concerns were outweighed by the strength of corporate earnings results delivered so far – with particular strength seen in parts of the semiconductor space.
Portfolio positioning and performance
Following a bit of volatility in September, our semiconductor holdings were strong during the month.  Silicon Labs reported excellent results, showing demand from both industrial customers and consumers for its Internet of Things chips continues to be strong, as a result of the healthy demand for industrial automation equipment and home automation devices.  Teradyne, a leader in semiconductor testing equipment and collaborative robots reported robust results as did Wolfspeed – a leading provider of Silicon carbide based technologies.
Facebook (not held in the strategy) announced plans to rebrand the company as "Meta Platforms" and focus on developing the Metaverse (the concept of a virtual world layered over the physical world).  At the same time, they announced that CAPEX1 for 2022 would be 29-34bn USD, up from 19bn in 20212 , focussed on investments in data centers, servers and network infrastructure.  Shares in companies exposed to high performance computing and Artificial intelligence, such as Nvidia and AMD reacted positively to this news.
Outside of the semiconductor space, we saw strong performance from Dexcom, a leader in digital technologies for diabetes monitoring and management, who reported stronger than anticipated revenues and gave more details on timelines for the launch of their next generation product, the G7 device.  Kion, a German manufacturer of materials handling solutions and forklift trucks performed well after reporting good results and order backlog – they also appear to be managing the supply chain issues well.
On the negative side, we saw TeamViewer, a German software company that operates a connectivity platform reduce its guidance for the year and the share price reacted negatively.  TeamViewer has been a source of frustration over the last year with some misexecution – we have been reducing our stake in the company and reinvesting the proceeds elsewhere.  We also saw mixed results from Fanuc, a leading Japanese robotics company.  Near term, sales have been impacted by component availability. However, the order activity for the company continues to be strong, implying that once these issues are resolved, we might see an healthy demand for their products.
Over the month we initiated a position in Autostore, a Norwegian robotics company following its IPO[3] held during the month.  Autostore have a market leading position in cubic storage systems using robots for product retrieval in warehouses.  This technology is being applied to a wide range of end markets, allowing greater efficiency of operations and also helping with ecommerce.
We added to our position in Align, a US healthcare companies that used advanced scanners, planning software and 3D printing to manufacturer clear aligners for teeth straightening and dental treatments.  Clear aligners continue to gain market share from tradition wires and brackets and Align's advanced technology platform leave them well positioned here.
Our holding in Aspen Technology, a US Software company focussed on process automation, serving the energy, chemicals, food and construction market, was bid for by Emerson at a roughly 26% premium4 .  Emerson plans to merge some of their existing software assets within Aspen Technology and maintain a listing of the combined entity.  We used the spike in the share price to reduce our holding and will reassess the combined entity in due course.
Outlook
It was interesting to note in Amazon's Q3 2021 earnings that growth in the retail business was being held back by capacity constraints due to struggles finding available labour.  We believe this further highlights the strong runway for growth for automation companies that sell technologies to help with warehouse automation.  This is an important area of investment in our strategy for many years with longstanding investments in companies providing a range of technologies including vision systems (Cognex and Keyence), material handling solutions (Daifuku and Kion) as more recent additions to the portfolio in the second half of 2021 GXO (contract logistics provider) and Autostore (warehouse robotics systems).
At the end of October, The International Federation of Robotics (IFR), a leading industry research group that track deployments of industrial robots around the world, released their figures of industrial robot deployments.  This confirmed, that despite the disruption seen by COVID, shipments of industrial robots were higher in 2020 than in 2019.  They also released their forecasts for robot installations out to 2024 which showed continued solid growth for the industry.  We are optimistic for the growth of Robotics over the coming years – in addition to the pent up demand for automation equipment post COVID-19 – we believe that there are also elements of pent up demand coming thorough post the US China trade war of 2019/2020. Indeed, we were starting to see signs of this trade war recovery at the end of 2019 and early 2020 before COVID put companies investment plans on hold.  If this does start to materialise, this could signal a more prolonged period of higher industrial activity and CAPEX2 investments, supportive to a range of automation companies.
[4] Source: Emerson press release, 11/10/2021
[5] CAPEX: Capital Expenditure
IEFJOiBBcnRpZmljaWFsIEludGVsbGlnZW5jZQ==
IEFJOiBBcnRpZmljaWFsIEludGVsbGlnZW5jZQ==
IFNvdXJjZTogRmFjZWJvb2sgUmVwb3J0cyBUaGlyZCBRdWFydGVyIDIwMjEgUmVzdWx0cywgMjUvMTAvMjAyMQ==
IFNvdXJjZTogRmFjZWJvb2sgUmVwb3J0cyBUaGlyZCBRdWFydGVyIDIwMjEgUmVzdWx0cywgMjUvMTAvMjAyMQ==
SVBPOiBJbml0aWFsIFB1YmxpYyBPZmZlcmluZw==