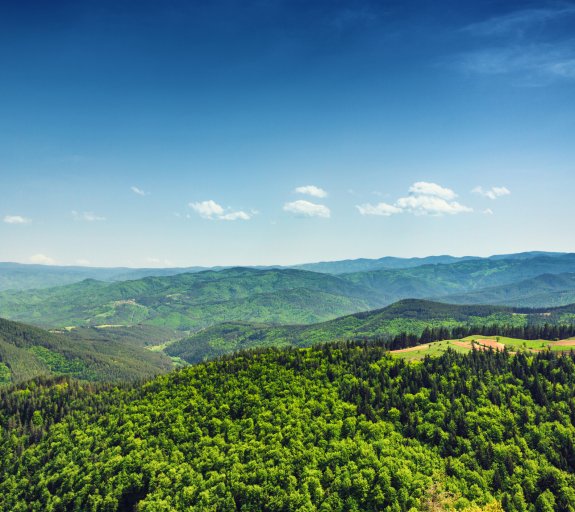 Robotech strategy - November 2021
06 December 2021 (5 min read)
---
Companies specialised in warehouse automation technology are helping to alleviate labour shortages
Equity markets fell during November with volatility seen towards the end of the month
Our semiconductor holdings continued to perform well in November
We added to our position in Japanese robotics
What's happening?
Equity markets fell during November (MSCI ACWI Index in USD terms), with volatility seen towards the end of the month caused by concerns around a new COVID strain emerging from Southern Africa and higher inflation suggesting that rate rises from the Fed and other central banks may come sooner in 2022 than the market had anticipated. 
Portfolio positioning and performance
The Robotech strategy outperformed the broader market driven by strong corporate earnings results – with some of the greatest positive contributions again coming from some of our semiconductor holdings.
Inflationary pressures and supply chain challenges continue to have an impact on companies operations as well as labour shortages in certain parts of the economy contributing to rising wage pressure.  Areas like warehousing and logistics are seeing some of the most significant labour shortages, which we believe presents an opportunity for companies that specialise in warehouse automation technology that can help to alleviate some of these issues.  Recent additions to the strategy include GXO (a US warehouse operator that specialises in highly automated facilities was added in August) and Autostore (a Norwegian robotics manufacturer that sells automated storage and retrieval solutions for warehouses was added in October) – both of which have been performed strongly since being added to the portfolio due to demand growing here.
Our semiconductor holdings continued to perform well in November following a strong October for the sector.  Qualcomm reported good results and showed continued success in broadening its exposure outside of Apple in to other areas like IoT1 and Automotive.  AMD and Nvidia – two leading semiconductor companies exposed to High Performance computing and Artificial Intelligence performed well as results continue to come in strongly and AMD announced that Facebook (or "Meta" as the company is now known) was using their chips in its data centers.  As mentioned last month, Facebook is increasingly focussing on developing the Metaverse (the concept of a virtual world layered over the physical world).  At the same time, they announced that CAPEX2 for 2022 would be 29-34bn USD, up from 19bn in 2021,3 focussed on investments in data centers, servers and network infrastructure.  This significant CAPEX3 plan has been supportive for companies like AMD exposed to this area.
On the negative side, Autodesk, a US software company exposed to the construction market gave guidance for the following quarter that was weaker than the market anticipated.  They attributed this weakness to supply chain issues delaying some project starts in the construction market.  We will continue to monitor developments in the space, but believe that Autodesk is well positioned to benefit from the continued digitalisation of the construction industry.
We initiated a new position in Kornit Digital during November.  Kornit specializes in digital inkjet printers which are used by the textile and apparel industry for making customized clothing.  Kornit's technology is superior to peers in terms of environmental impacts and the ability for clothing manufacturers to be able to customize products and localize production provides significant advantages.
We exited the remainder of our position in German Software company TeamViewer and reduced weights in PTC – a US software company focused on CAD4 and IoT.2   We took some further profits in Nvidia which has been a very strong performer so far this year.
We added to our position in Japanese robotics manufacturer Fanuc, which has lagged the market this year, yet has a healthy order book looking in to 2022 and added to positions in Cognex a US manufacturer of machine vision systems which are used for quality control and inspection.
Outlook
It was interesting to note in Amazon's Q3 2021 earnings that growth in the retail business was being held back by capacity constraints due to struggles finding available labour.  We believe this further highlights the strong runway for growth for automation companies that sell technologies to help with warehouse automation.  This is an important area of investment in our strategy for many years with longstanding investments in companies providing a range of technologies including vision systems (Cognex and Keyence), material handling solutions (Daifuku and Kion) as more recent additions to the portfolio in the second half of 2021 GXO (contract logistics provider) and Autostore (warehouse robotics systems).
At the end of October, The International Federation of Robotics (IFR), a leading industry research group that track deployments of industrial robots around the world, released their figures of industrial robot deployments.  This confirmed, that despite the disruption seen by COVID, shipments of industrial robots were higher in 2020 than in 2019.  They also released their forecasts for robot installations out to 2024 which showed continued solid growth for the industry.  We are optimistic for the growth of Robotics over the coming years – in addition to the pent up demand for automation equipment post COVID-19 – we believe that there are also elements of pent up demand coming thorough post the US China trade war of 2019/2020. Indeed, we were starting to see signs of this trade war recovery at the end of 2019 and early 2020 before COVID put companies investment plans on hold.  If this does start to materialise, this could signal a more prolonged period of higher industrial activity and CAPEX3 investments, supportive to a range of automation companies.
No assurance can be given that the Robotech Strategy will be successful. Investors can lose some or all of their capital invested. The Robotech strategy is subject to risks including; Equity; Emerging markets; Investments in specific sectors or asset classes; Global investments; Investments in small and/or micro capitalisation universe; ESG.
[4] CAD: Computer-Aided Design
IElvVDogSW50ZXJuZXQgb2YgVGhpbmdz
Q0FQRVg6IENhcGl0YWwgRXhwZW5kaXR1cmU=
Q0FQRVg6IENhcGl0YWwgRXhwZW5kaXR1cmU=
RmFjZWJvb2sgVGhpcmQgUXVhcnRlciAyMDIxIFJlc3VsdHMsIDI1LzEwLzIwMjE=
RmFjZWJvb2sgVGhpcmQgUXVhcnRlciAyMDIxIFJlc3VsdHMsIDI1LzEwLzIwMjE=
RmFjZWJvb2sgVGhpcmQgUXVhcnRlciAyMDIxIFJlc3VsdHMsIDI1LzEwLzIwMjE=
Q0FEOiBDb21wdXRlci1BaWRlZCBEZXNpZ24=