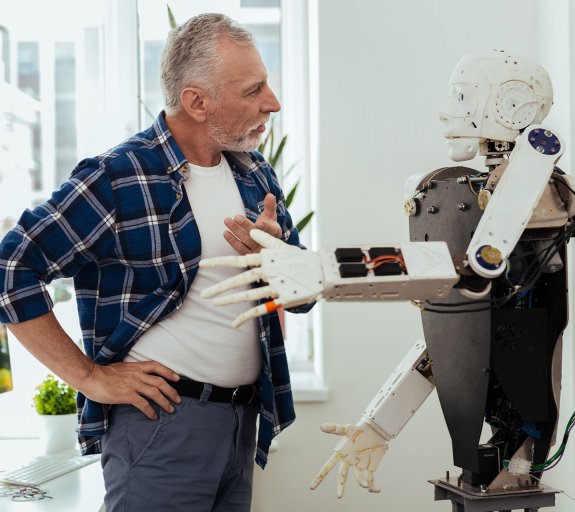 Robotech strategy - May 2021
10 June 2021 (5 min read)
---
Leading indicators for Japanese industrial activity have been very strong over the last few months
The equity market rose in May with a continued rotation out of some growth names
Strong performance from some of our Japanese automation holdings
We selectively top up positions during the month
---
What's happening?
Equity markets rose in May 2021 with a continued rotation out of some growth names in to more value orientated sectors seen during the first part of the month and more stability seen as the month progressed.  This backdrop has been less favourable for the Robotech strategy over the last few months given its positioning in various secular growth themes.
Again, the roll out of COVID-19 vaccines continued during the month with the US being more advanced, which bodes well for economic activity normalising in the region, coupled with a seeming improvement in Europe.  We continue to see encouraging prospects for a global economic recovery and associated resumption consumer spending as this improves in the coming months and this now visible in activity indicators such as PMIs1 showing healthy improvements.
The market has focussed more on the prospect of inflation in recent weeks as economies continue to reopen. This resulted in some market volatility on concerns that that this could lead to earlier than expected interest rate rises in the US.  However, the Federal Reserve continued to signal the transient nature of this inflation and remained committed to continue to provide supportive monetary stimulus.  Whilst we are not forecasting substantial wage inflation over the coming years, we would highlight that labour shortages or wage inflation could naturally lead to an increase in demand for automation equipment which we will closely monitor.
Leading indicators for Japanese industrial activity, such as Machine tool orders and Robot orders have been very strong over the last few months.  The strength that was seen in the second half of 2020 in China is now more apparent globally, with strength in the US, and markets such as Europe also beginning to recover.  The increase in CAPEX2 globally should be supportive of demand for a range of automation equipment providers.
Portfolio positioning and performance
In May, we saw strong performance from some of our Japanese automation holdings such as robotics companies Fanuc and Yaskawa, which are benefitting from improving CAPEX2 trends from the automotive market, as well as continued structural growth for robotics in areas like warehouse automation.
There is still some uncertainty in the semiconductor market with component shortages at the moment.  As previously discussed, we take a longer term view on the sector and see supply/demand becoming more balanced over the coming quarters and the strong demand continuing due to an improvement in automotive sales as well as a healthy environment for consumer electronics.  Despite these disruptions we have seen good earning reports during the month from Nvidia, a leading supplier of chips used for Artificial Intelligence applications as well as Microchip, a semiconductor company focussed on the industrial and automotive end markets.
In May, we added to our position in Altair, as US software company that specialise in simulation technology used for the design and engineering space.  We initiated this position earlier in the year and have been gradually building this. 
We added to our position in Japanese robotics manufacturer Fanuc and Medtech company Axonics.  Within the semiconductor space, we added to our position in ON Semiconductor and took some profits from our holding in Nvidia.
Outlook
Signs of a rebound in industrial activity and strong order books for industrial robotics companies bode well for a recovery in 2021 post the COVID-19 disruptions.  At present, this is particularly apparent in terms of Chinese activity, with the US recovering too, whilst Europe and Japan are a little further behind.
In addition to the pent up demand for automation equipment post COVID-19, we believe that there are also elements of pent up demand coming thorough post the US China trade war of 2019/2020 – we were starting to see signs of this recovery at the end of 2019 and early 2020 before COVID put companies investment plans on hold.  If this does start to materialise, this could signal a more prolonged period of higher industrial activity and CAPEX2 investments, supportive to a range of automation companies.
Ecommerce has seen volumes rise significantly during the lockdowns and companies with a strong online presence have benefitted whereas companies that have been slower to adopt ecommerce have often struggled.  Whilst some of this current shift to ecommerce is temporary, we do believe that some spending habits will be permanently altered.  To support this shift towards ecommerce going forward, we anticipate major spending for logistics and fulfilment centres as companies need to reinforce their capabilities in this area. This increase in CAPEX2 will likely be beneficial to a wide range of automation suppliers.
It is increasingly recognised that Electric Vehicles (EVs) are starting to get more interest from consumers as the costs of the vehicles come down, battery technology improves, and consumers focus on environmental trends.  What is perhaps less focussed on is the significant investment that is needed to manufacture these new EVs and their batteries.  It is important to note that CAPEX2 decisions are being made currently for vehicles that will be produced in 12-24 months' time, so the prospects for companies supplying equipment such as industrial robots, lasers and vison systems is improving.
No assurance can be given that the Robotech Strategy will be successful. Investors can lose some or all of their capital invested. The Robotech strategy is subject to risks including; Equity; Emerging markets; Investments in specific sectors or asset classes; Global investments; Investments in small and/or micro capitalisation universe; ESG.
UE1JOiBQdXJjaGFzaW5nIE1hbmFnZXJzIEluZGV4
Q0FQRVg6IENhcGl0YWwgRXhwZW5kaXR1cmU=
Q0FQRVg6IENhcGl0YWwgRXhwZW5kaXR1cmU=
Q0FQRVg6IENhcGl0YWwgRXhwZW5kaXR1cmU=
Q0FQRVg6IENhcGl0YWwgRXhwZW5kaXR1cmU=
Q0FQRVg6IENhcGl0YWwgRXhwZW5kaXR1cmU=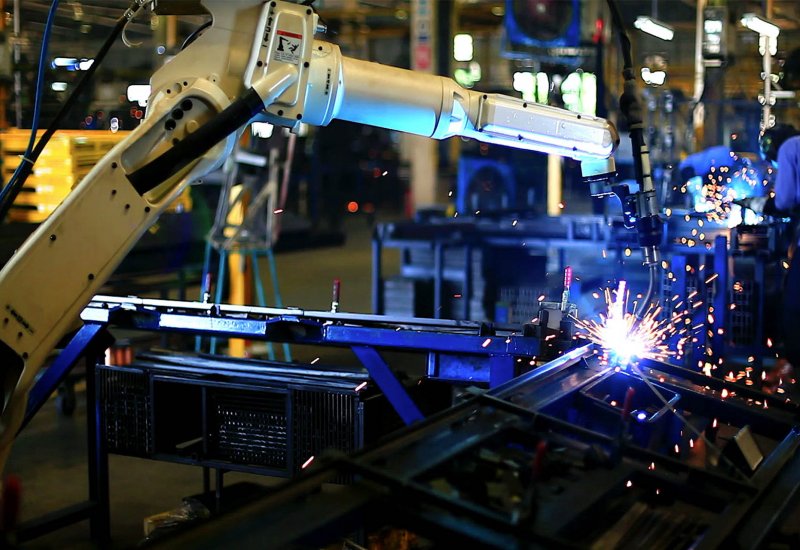 Evolving Economy
What is automation?
Investing in automation and robotics - How are companies capitalising on robotics – and what does this mean for investors?
Find out more
Visit the fund centre
Equities
AXA WF Framlington Robotech
Our Robotech strategy seeks to provide investors with access the long-term superior growth potential of the robotics market, an expanding area of the economy with an increasing number of small and mid-cap investment opportunities.
View funds
Not for Retail distribution