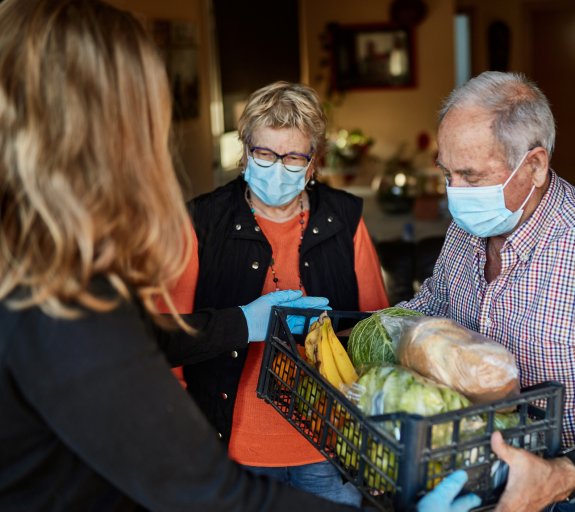 Longevity Economy strategy: Strategy experienced mixed performance as uncertainty remains over full easing of restrictions
08 March 2021 (3 min read)
---
Key points
Continued vaccine rollout provides reason for optimism, but it remains difficult to determine when social distancing can be fully eased globally
Strong performance came from Silver Spending holdings, while weaker performance was delivered by a number of Wellness names
Focus remains on long-term changes brought about by ageing populations
What's happening?
In February, stocks perceived as having benefitted from increased demand during the COVID-19 pandemic fell, while we saw a rise in stock prices of companies expected to benefit from resurgent demand as economies reopen. For example, many of the companies at the forefront of COVID-19 testing fell, whereas many travel and leisure stocks rose.
COVID-19 continues to dominate headlines. The emergence of new, more transmissible and possibly more deadly variants of COVID-19 makes it harder to predict when social distancing measures can be fully relaxed globally. However, it is reasonable to expect mortality rates to fall as vaccination programs start to offer protection to high risk groups. Preliminary evidence suggests the currently authorised vaccines provide protection against the most prevalent of the emerging variants of COVID-19, which offers reason for optimism.
Portfolio positioning and performance
The Longevity Economy strategy underperformed its reference benchmark in February as strong performance by many of the strategy's silver spending holdings was exceeded by underperformance in a number of wellness holdings.
Our silver spending theme identifies that an individual's personal spending often doesn't peak until their later years. While many of us expect to retire at the same age as our forebears, we generally reach retirement feeling younger and fitter in ourselves. As such, there is clearly a difference between our chronological age and the actual age we feel (our biological age). Given our increased vitality at older ages, it is unsurprising people want to travel and experience what they didn't have time to do during their working lives. Royal Caribbean Cruises is an example of a company that plays into this theme, demand for cruises was outstripping supply prior to the COVID-19 pandemic and as investors perceive an end to the worst of the pandemic, it is no surprise that the share price has rebounded strongly, up more than 40% in February alone.
In contrast, investors appear to be more cautious on companies that have benefitted from increased demand during the pandemic. For example, share prices for companies providing the tests and instruments for COVID-19 testing have been more volatile recently. However, in the short term we may see a reduction in demand but given the larger installed base of instruments driven by the pandemic, it is reasonable to expect an increase in long-term demand for testing of other diseases as many of these testing machines are highly versatile.
Given the strong performance of a number of holdings exposed to the treatment and wellness themes, we selectively closed some positions, including Genmab and Insulet, while adding to positions where valuation appears low relative to peers, such as adding Tandem Diabetes.
Outlook
The beginning of mass vaccination programs against COVID-19 increased optimism that social distancing measures may soon be relaxed in multiple regions. However, the emergence of more transmissible variants somewhat tempered these expectations. Undoubtedly asset prices have been supported by unprecedented fiscal stimulus from governments in major economies. The stimulus has dwarfed the stimulus provided in the aftermath of the Global Financial Crisis. While this has supported many people and businesses who would have faced insolvency without financial support, it is likely that the debt raised to fund these measures will entail higher taxes over the long-term, which could subdue long-term economic potential.
Investors appear to be looking towards a return to normality in economic activity, but governments across multiple regions continue to take expansionary fiscal measures, suggesting they do not perceive the economic fallout of the pandemic has passed completely. For example, in the US, President Biden and Democrats are pursuing a large stimulus package, time will tell if additional fiscal measures can be agreed by Congress given the Democrats narrow working majorities in both chambers.
Stepping back from macroeconomic considerations, we retain the view that high quality management teams, operating businesses with a sustainable competitive advantage and with the benefit of secular tailwinds are well-placed to navigate the current disruption. Despite the headwinds many businesses have faced over the last 12 months, the unshakeable conclusion on the outlook for the Longevity Economy is that the global population continues to age and this creates opportunities for companies that are positioned to benefit from long-term changes in consumption patterns that ageing populations will bring.
No assurance can be given that the Longevity Economy Strategy will be successful. Investors can lose some or all of their capital invested. The Longevity Economy Strategy is subject to risks including: Equity; Currency; Global Investments; Emerging markets; Investments in small capitalisation universe and Investment in specific asset classes.
Not for Retail distribution