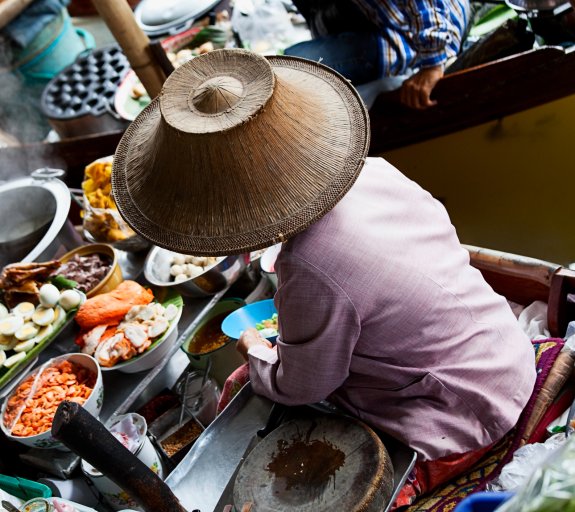 Longevity Economy strategy - September 2021
25 October 2021 (5 min read)
---
Businesses exposed to the longevity economy continue to see strong demand
Global markets experienced some volatility following all-time highs last month
Merck's antiviral treatment for COVID-19 halved the risk of hospitalisation in its clinical trial
We initiated a position in a company providing on-board experiences to guests
What's happening?
Macroeconomic concerns dominated investor sentiment in September. Uncertainty about potential contagion from the financial difficulties of China's Evergrande, a potential shutdown of the US federal government, removal of fiscal stimulus, rising energy prices and continued supply chain disruption are just some of the issues unsettling equity markets. Not to mention the ever-present COVID-19 pandemic. But this obscures the positive progress being made on global vaccination programs for COVID-19 and emerging new treatments. For example, just after the period under review Merck announced that its oral antiviral treatment for COVID-19 halved the risk of hospitalisation in its clinical trial, showing yet again that, as a species, we continue to solve the complex problems we face with innovative solutions.
US Federal Reserve Chairman, Jerome Powell provided cautious remarks that higher inflation may persist longer than currently expected, which sent long-dated US government bond yields higher, but what must not be forgotten is that Powell also stated that economic growth continued to strengthen and inflation is still expected to moderate eventually.
In many of the conversations we have with leaders of businesses exposed to the longevity economy, they highlight that demand continues to strengthen, but there are challenges in recruiting labour and disruption to supply chains. Some have responded to this challenge by passing additional costs onto consumers, investing in greater automation and/or offering sign on bonuses to secure labour. Providing one-time bonuses and experiencing evolving supply chain issues would seem to support the notion that the issues are transitory.
Portfolio positioning and performance
The longevity economy strategy outperformed the broader equities market (MSCI All Country World) in September. While all four of our themes (wellness, silver spending, senior care and treatment) experienced weakness, it was less than the weakness experienced by global markets, principally due to the longevity economy's lack of exposure to traditional technology companies.
Silver spending is a key theme for the longevity economy because consumption patterns are expected to change as populations age and the retired population increases. What is important to remember is a person reaching age 65 today is generally in better physical condition that a person reaching age 65 in the past due to improvements in medicine and nutrition. Therefore, we can expect older consumers to demand different goods and services than their forebears. This is perhaps most notable in the older population's propensity to travel. The longevity economy strategy has long-maintained exposure to the cruise industry, which was hard hit by the COVID-19 pandemic but demand is rebounding, during September we increased our exposure to the theme by initiating a position in a company providing on-board experiences to guests. We also added exposure to Brunswick, which is a provider to the leisure boating industry.
We continued to pivot exposure away from value-orientated companies in the treatment theme where we perceive there are no clear catalysts to drive the market to re-evaluate the value of the stock.
Outlook
Elevated macroeconomic concerns dominated investor sentiment in September, but we must not forget that Global markets hit all-time highs in August, so a pullback is natural. For many months economic data has often been contradictory, for example the US Federal Reserve has left open the possibility of tapering its stimulus program by year end suggesting confidence in US growth, but some jobs reports have indicated weaker hiring than expected, which could present problems for policymakers. Overall, we remain cautiously optimistic because continued innovation from companies, such as Merck, developing new treatments for COVID-19 continue to improve the standard of care and reduce the threat to life. Furthermore, global travel restrictions continue to ease, for example the US announced plans to ease travel restrictions from European countries in September, which should over time support a return to normality in global supply chains and economic activity.
Stepping back from macroeconomic considerations, we retain the view that high quality management teams, operating businesses with a sustainable competitive advantage and with the benefit of secular tailwinds are well-placed to navigate the current disruption. Despite the headwinds many businesses faced during the pandemic, the unshakeable conclusion on the outlook for the longevity economy is that the global population continues to age and this creates opportunities for companies that are positioned to benefit from long-term changes in consumption patterns that ageing populations will bring.
No assurance can be given that the Longevity Economy Strategy will be successful. Investors can lose some or all of their capital invested. The Longevity Economy Strategy is subject to risks including: Equity; Currency; Global Investments; Emerging markets; Investments in small capitalisation universe and Investment in specific asset classes.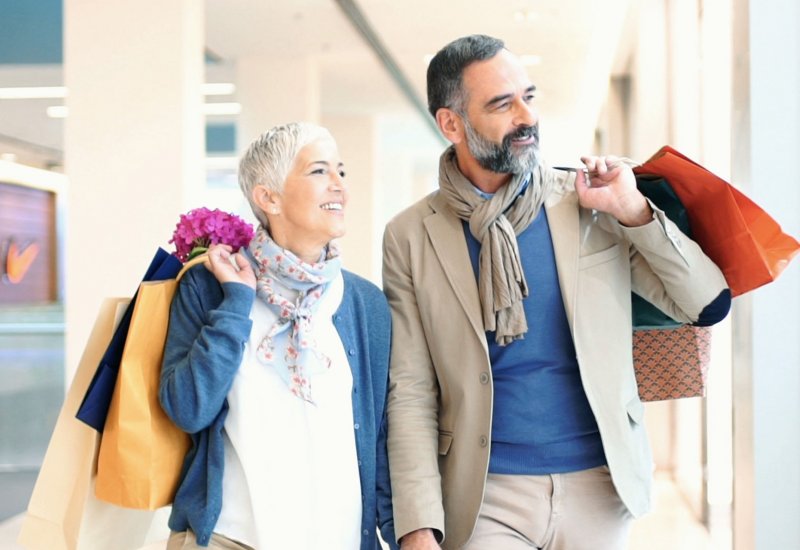 EVOLVING ECONOMY
Ageing and Lifestyle
Ageing and lifestyle describes the changing ways that people are living across the globe as life expectancies rise.
Find out more
Not for retail distribution