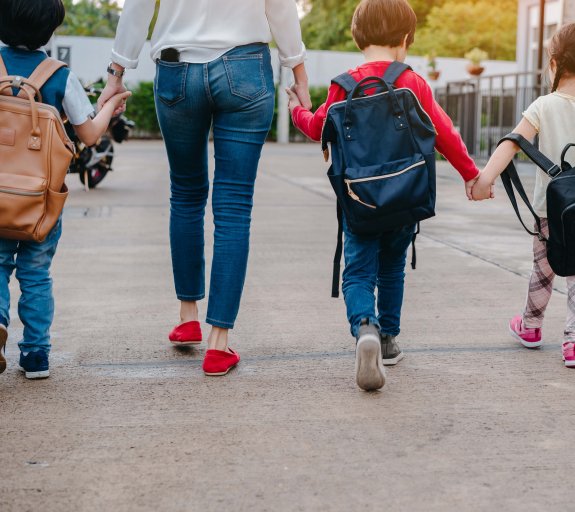 Longevity Economy strategy - October 2021
12 November 2021 (5 min read)
---
We saw particular strength from health insurers companies
Longevity Economy companies businesses continue to recover from the impact of the pandemic, but at different rates
Positive contribution from all our four themes, led by "senior care"
The strategy performed in-line with the broader equity index (MSCI All Country World)
What's happening?
For investors, October means corporates reporting third quarter earnings and market participants picking through management comments and financials to decide how company results are shaping up for the last quarter of the year and into 2022. Given widely reported supply chain disruption and continued outbreaks of COVID across multiple regions in the third quarter, perhaps most notably the delta variant surge in the US, there was elevated uncertainty about how results would pan out.
Results to date suggest very different impacts for companies across the longevity economy. Many health insurers experienced higher claims for COVID-related care, but this was offset by fewer elective surgeries. Naturally, therefore companies exposed to surgery volumes, such as those providing hip and knee replacements, experienced some negative financial impact.
Companies with manufacturing footprints in Southeast Asia, for example fitness apparel companies, experienced significant disruption to production due to COVID and it remains unclear the impact this will have on revenues because of the localised nature of COVID outbreaks and the capacity businesses have to mitigate disruption, such as bringing forward deliveries or reducing discounting activities.
In many of the conversations we have with leaders of businesses exposed to the longevity economy, they highlight that demand continues to strengthen, but there are challenges in recruiting labour and disruption to supply chains. Some have responded to this challenge by passing additional costs onto consumers, investing in greater automation and/or offering sign on bonuses to secure labour. Providing one-time bonuses and experiencing evolving supply chain issues would seem to support the notion that the issues are transitory.
Portfolio positioning and performance
The longevity economy strategy performed in-line with broader equities market (MSCI All Country World) in October. All four of our themes (wellness, silver spending, senior care and treatment) contributed positively to performance, but with the strongest contributions coming from stocks exposed to wellness and senior care.
For the longevity economy, wellness means living a healthy lifestyle throughout our lives to gain the full benefits of a longer life expectancy. So, for example, life-long fitness is key to cardiac health and has been shown to reduce medical costs later in life. Companies such as Nike are highly exposed to the increasing demand for fitness apparel and equipment. The strategy's holding in Nike contributed positively to performance in October, the stock rose as investors appeared to bet that disruption to production in Vietnam would not be as bad as initially thought. Investors may still prove to be overly optimistic because we are yet to see results from the important festive trading period.
The senior care theme accepts that as we age we are more likely to require medical care and assistance to continue to thrive. The majority of medical expenses come in later years and health insurers provide necessary protections against high medical costs. Health insurers rose strongly in October after publishing results that showed losses from the costs of caring for COVID patients during the recent surge in infections in the US had been manageable and the initial 2022 outlook was more positive than investors had considered. Similarly, funeral care providers offer an essential service when we reach the end of our lengthening, but still finite, lives. As restrictions on social gatherings have eased, funeral care providers, such as Service Corp International, have been able to garner more revenue by offering more additional services for larger events and this more positive outlook has driven better share price performance.
Home health and hospice services are another part of senior care. Increasing desire to age at home rather than in a care home is driving demand for home health services. Many of these companies benefitted from a move away from traditional care settings (hospitals, doctor's offices) when the pandemic hit, but as we begin to live with COVID-19 and as labour costs increase, investor expectations for growth have fallen in the short-term and this has caused some stock price volatility for exposed companies.
Outlook
It has become more difficult for investors to forecast near-term financial results. Supply chain disruption, elevated inflation and unpredictable flares in COVID-19 infections regionally, it seems likely this uncertainty will continue. As long-term investors, we are likely to view any share price volatility caused by short-term issues as an opportunity to invest at attractive prices.
Overall, we remain cautiously optimistic because continued innovation from companies, such as Merck, developing new treatments for COVID-19 continue to improve the standard of care and reduce the threat to life. Furthermore, global travel restrictions continue to ease, for example the US announced plans to ease travel restrictions from European countries in September, which should over time support a return to normality in global supply chains and economic activity.
Stepping back from macroeconomic considerations, we retain the view that high quality management teams, operating businesses with a sustainable competitive advantage and with the benefit of secular tailwinds are well-placed to navigate the current disruption. Despite the headwinds many businesses faced during the pandemic, the unshakeable conclusion on the outlook for the longevity economy is that the global population continues to age and this creates opportunities for companies that are positioned to benefit from long-term changes in consumption patterns that ageing populations will bring.
No assurance can be given that the Longevity Economy Strategy will be successful. Investors can lose some or all of their capital invested. The Longevity Economy Strategy is subject to risks including: Equity; Currency; Global Investments; Emerging markets; Investments in small capitalisation universe and Investment in specific asset classes.