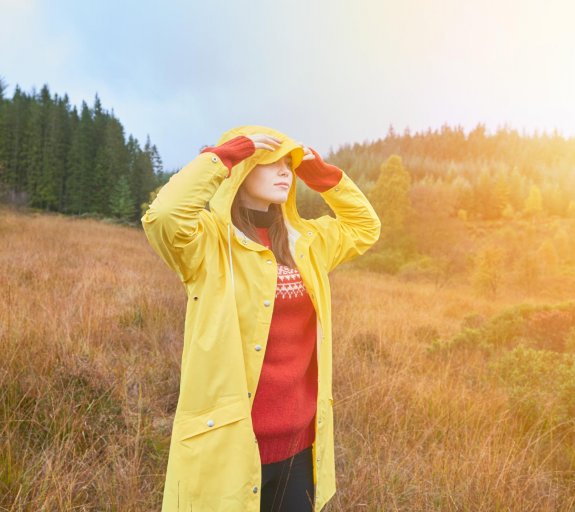 Longevity Economy strategy - August 2021
22 September 2021 (5 min read)
---
Q2 earnings season showed solid results driven by strong momentum in United States
Equity markets continued to rise in August, supported by positive economic growth
The strategy behaved positively despite negative contribution from our "senior care" theme
Focus remains on long-term changes brought about by ageing populations
What's happening?
Second quarter earnings wrapped up with many companies reporting better than predicted earnings, so it is no surprise that global equity markets continued to rise in August driven by strong momentum in US stocks. However, there was significant stock price volatility for the minority of companies that missed expectations.
Increased regulatory scrutiny of multiple industries in China caused volatility in exposed names. For example, many luxury goods companies experienced share price declines as Chinese authorities expressed a desire for redistribution of wealth.
The US Senate passed a budget resolution allowing the Democrat's $3.5 trillion spending plan, which if enacted in its current form would represent a significant expansion of US government spending and comes hot on the heels of the $1 trillion infrastructure bill. US Federal Reserve (Fed) Chairman spoke at the Jackson Hole symposium, and while Jerome Powell left open the possibility that the Fed may begin tapering stimulus in 2021, a weak US jobs report in August lessened the likelihood of this occurring.
Portfolio positioning and performance
The longevity economy strategy underperformed the broader market equities (MSCI All Country World) in August driven principally by weakness in the senior care theme. Senior care exhibited weakness as home health and nursing providers reported weaker than expected second quarter business updates.
Focusing on the care needs of senior citizens is a core theme of the longevity economy. Ageing populations are expected to drive significant growth in demand for healthcare and particularly senior care services. At home care offers greater flexibility in care delivery and patients can benefit from receiving care where they feel most comfortable. During the initial phase of the COVID-19 pandemic, there was significantly increased demand for care away from hospitals and traditional primary care centres. However, as we exit the worst of the pandemic, there is great uncertainty over where demand will stabilise in the short term, as a result we are seeing significant volatility in share prices of exposed firms such as Amedisys.
Ageing populations are not just a developed market trend. There are rapidly growing older populations in many Asia-Pacific countries, which creates opportunities for companies that recognise and seek exposure to this trend. UK-listed insurer, Prudential stands out as a company that has pivoted its business to gain exposure to this trend. In August the company began the demerger of its US savings and investment business, Jackson Financial, which once completed will leave Prudential to focus principally on the faster growing Asia market. The recent rally in shares suggests investors are starting to anticipate the improved growth profile for the company.
Outlook
Global markets continued to rally in August, setting fresh all-time highs driven by positive economic growth in multiple regions. However, at times economic data has been contradictory, for example the US Federal Reserve has left open the possibility of tapering its stimulus program by year end suggesting confidence in US growth, but the August jobs report was weaker than expected, which could present problems for policymakers. Overall, we remain cautiously optimistic because data from the UK's recent surge coronavirus cases has shown lower hospitalisation rates that demonstrate the benefit and safety of the COVID-19 vaccines. However, caution is warranted over the recent increase in COVID-19 cases in the Southern United States due to the lower rate of vaccination in many of these states. Already some social distancing and mask-wearing requirements are being reimposed, the impact of these measures on regional economies is not clear, but could unsettle markets.
Stepping back from macroeconomic considerations, we retain the view that high quality management teams, operating businesses with a sustainable competitive advantage and with the benefit of secular tailwinds are well-placed to navigate the current disruption. Despite the headwinds many businesses faced during the pandemic, the unshakeable conclusion on the outlook for the longevity economy is that the global population continues to age and this creates opportunities for companies that are positioned to benefit from long-term changes in consumption patterns that ageing populations will bring.
No assurance can be given that the Longevity Economy Strategy will be successful. Investors can lose some or all of their capital invested. The Longevity Economy Strategy is subject to risks including: Equity; Currency; Global Investments; Emerging markets; Investments in small capitalisation universe and Investment in specific asset classes.
Not for retail distribution