Longevity Economy strategy - April 2021
02 June 2021 (5 min read)
---
The strategy experienced mixed results due to short-term volatility
Equity market supported by vaccination programs and easing of social restrictions
Positive contribution from our 'Silver Spending' and 'Senior Care' themes
Focus remains on long-term changes brought about by ageing populations
What's happening?
The steady march of vaccination programs globally supported a rise in global equity markets in April. Although, the recent spike in COVID case rates in India is a reminder that vaccination rates vary regionally and the pandemic is not over yet. The easing of social distancing restrictions should lead to a rebound in demand and first quarter earnings reported so far by corporates have supported this thesis. For example, a number of companies involved in supplying equipment to hospitals have indicated robust ordering as healthcare providers refresh and expand resources to deal with a backlog of healthcare demand caused by the pandemic. For some industries, such as pharma, Q1 is generally the weakest of the year and this can induce some volatility in share prices.
In the US, President Joe Biden announced a large spending program that could further boost US economic growth as states continue to ease social distancing requirements. The impact on equity markets is as yet unclear because Democrats have narrow majorities in Congress to pass these measures. Secondly, although the plan could increase economic growth it also includes an increase in US corporate tax rates, which would decrease the share of earnings available to shareholders.
Portfolio positioning and performance
The longevity economy strategy underperformed the broader equity market (MSCI All Country World) in April. Stronger performance from the strategy's silver spending and senior care holdings was offset by weaker performance from the treatment and wellness themes.
Silver spending companies include those providing travel and leisure and financial planning services to older consumers. Brunswick fits within the strategy's silver spending theme, as a leading provider of marine engines and boats. Consumers' desire for outdoor leisure activities while maintaining social distancing requirements has driven strong demand for Brunswick's products. Management are predicting record sales in 2021 as its customers look to restock and fulfil order backlogs, which has driven strong performance in the company's shares.
Lifelong learning and education are likely to be increasingly important as we live longer in a world that seems to be changing more quickly than ever. Gaining new knowledge and maintaining proficiency will likely require greater investment in formal learning by individuals and employers. For-profit education providers, such as Adtalem and Strategic Education are well-placed to benefit from a potential increase in demand for formal learning programs. However, a person's willingness to invest in learning programs tends to be influenced by economic uncertainty. Consequently, during the pandemic, we have seen short-term enrolment rates dip for many providers, which has led to short-term underperformance of these names, detracting from the longevity economy strategy's performance.
Outlook
The significant uptick in COVID cases occurring in countries such as India is a significant cause for concern. The uneven global distribution of vaccines means it is likely regional disruption of economic activity due to COVID-19 will continue for some time. Therefore, it seems reasonable to expect partial normalisation of economic activity to drive global growth, but with heightened risks of disruption.
Investors appear to be looking towards a return to normality in economic activity, but governments across multiple regions continue to take expansionary fiscal measures, suggesting they do not perceive the economic fallout of the pandemic has passed completely.
Stepping back from macroeconomic considerations, we retain the view that high quality management teams, operating businesses with a sustainable competitive advantage and with the benefit of secular tailwinds are well-placed to navigate the current disruption. Despite the headwinds many businesses have faced over the last 12 months, the unshakeable conclusion on the outlook for the longevity economy is that the global population continues to age and this creates opportunities for companies that are positioned to benefit from long-term changes in consumption patterns that ageing populations will bring.
No assurance can be given that the Longevity Economy Strategy will be successful. Investors can lose some or all of their capital invested. The Longevity Economy Strategy is subject to risks including: Equity; Currency; Global Investments; Emerging markets; Investments in small capitalisation universe and Investment in specific asset classes.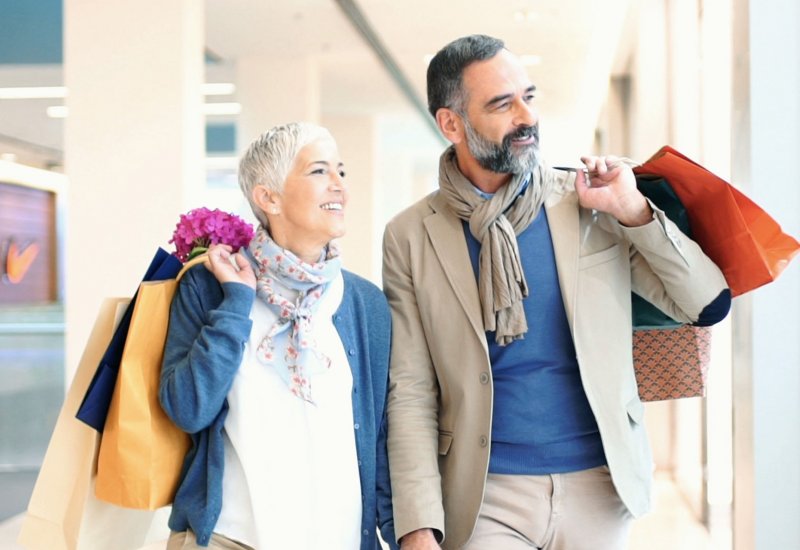 Evolving Economy
What is the ageing and lifestyle theme?
Ageing and lifestyle describes the changing ways that people are living across the globe as life expectancies rise.
Find out more
Visit the fund centre
Equities
AXA WF Framlington Longevity Economy
The Sub-Fund seeks to achieve long-term capital growth measured in USD by investing in equities and equity-related instruments issued by companies linked to the ageing of the population and increasing life expectancy worldwide.
View funds
Not for Retail distribution