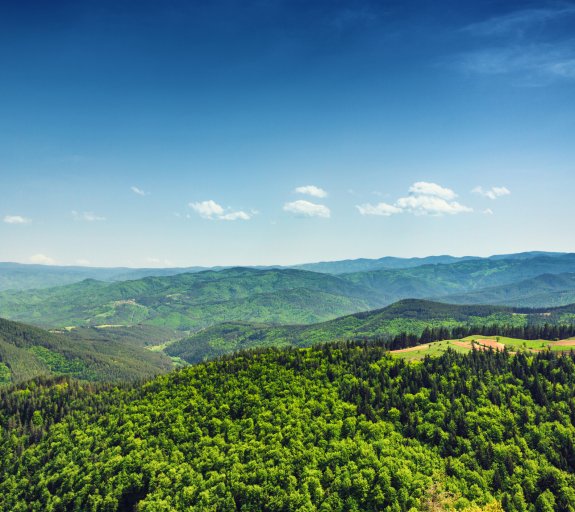 Global Thematics strategy - October 2021
05 November 2021 (5 min read)
---
Solid earnings in spite of supply chain disruptions and increasing labour costs
Global equity markets rose in October
Strong corporate results in US and Europe
The 'CleanTech' theme added the most to the strategy performance
What's happening?
Global equity markets rose in October buoyed by strong corporate results, particularly in the US and Europe, where earnings were less impacted by supply chain disruptions and increasing labour costs than feared.
In the US, a deal to raise the federal government's debt ceiling until December brought some relief to markets which, combined with solid corporate earnings, drove the S&P500 to an all-time high. Economic growth disappointed due to the effects of Hurricane Ida and ongoing supply chain issues; however, expectation that the Federal Reserve will announce the start of tapering in November has increased given rising employment and persistent inflationary pressures.
European markets rose after assuring messages from the European Central Bank (ECB) on the future direction of its policy. The ECB reiterated its dovish stance, emphasising the fragility of the economic recovery and temporary factors driving up inflation.
Chinese equities rebounded during the month despite slowing economic growth as concerns over the property sector eased after struggling property developer Evergrande made interest payments that had previously been missed in September.
Portfolio positioning and performance
The strategy outperformed the broader equity index (MSCI All Country World) in October and all themes made positive contributions.
The 'CleanTech' theme added most led by our position in Ameresco, which is engaged in the design, engineering and construction of renewable energy facilities and energy efficiency solutions mainly in the US. The stock rose strongly on the announcement of a large contract to build three grid scale battery energy storage systems which should support earnings in 2022.
In 'Connected Consumer', Alphabet and Microsoft added meaningfully as both companies reported consensus beating results towards the end of the month. Sustained demand for cloud computing remains a notable tailwind while Google (Alphabet subsidiary) has benefitted from increased advertising spending as travel and retail trends continue to improve.
In 'Automation', shares in Internet of Things (IoT) technology company Silicon Laboratories jumped on much stronger than expected results. Broad based demand across wireless IoT, solid expense management and strong shareholder returns following the divestment of its Infrastructure & Automotive business lifted sentiment in the name.
Elsewhere, a leading US health insurer UnitedHealth Group contributed most in 'Ageing & Lifestyle' and 'Transitioning Societies' was boosted by Chinese internet company Alibaba which retraced some of its recent decline.
Trade activity was limited during the month and strategy positioning is broadly unchanged.
Outlook
Macroeconomic conditions remain supportive with economic indicators in expansive territory, broadly accommodative monetary policy, and good progress in vaccination campaigns. Meanwhile, the trends underpinning the Global Thematics continue to strengthen.
Solid industrial activity and strong order books for industrial robotics companies highlight the positive outlook for Automation while ongoing supply chain disruptions only strengthen the case for automated solutions. Connected Consumer companies have benefitted from an acceleration in the adoption of digital technologies since the pandemic and we expect this to continue as the economy forges ahead with its digital transformation. Further commitments from nations globally to dramatically lower emissions, combined with the recent volatility in energy prices, underlines the need for clean energy, storage and energy efficiency solutions which provides a strong tailwind for Cleantech companies.
From a demographic standpoint, the ageing global population continues to create opportunities for Ageing & Lifestyle companies which are positioned to benefit from long term changes in consumption patterns. The regulatory clampdown has weighed on sentiment in China but trends which include increasing wealth and financial inclusion, urbanisation and access to healthcare provide a positive backdrop for Transitioning Societies more broadly.
We retain the view that high quality management teams, operating businesses with a sustainable competitive advantage in their markets and with the benefit of secular tailwinds are well placed to navigate the global thematics. The strategy is therefore well positioned to benefit from the secular shifts we are witnessing globally.
No assurance can be given that the Global Thematics Strategy will be successful. Investors can lose some or all of their capital invested. The Global Thematics strategy is subject to risks including Equity; Emerging markets; Currency; Global investments; Investments in small and/or micro capitalisation universe; ESG.