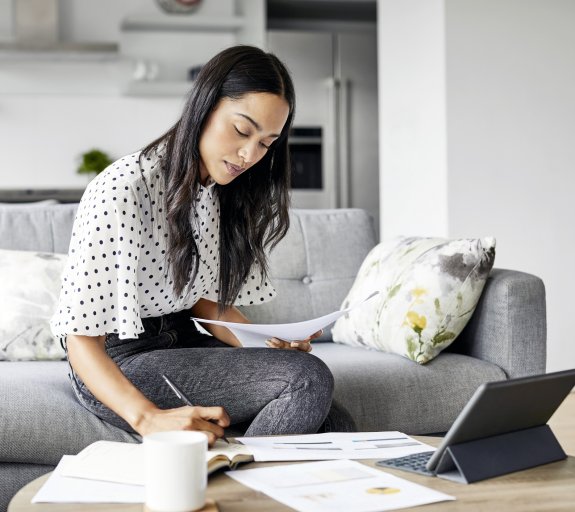 Global Technology strategy - November 2021
30 November 2021 (5 min read)
---
Weaker markets in November but prospects for our Technology companies remain strong
The technology sector outperformed the broader equity index in November
Our semiconductor holdings were strong during the month
Q3 2021  earnings season: our companies have reported mostly better than expected results
What's happening?
During November, the MSCI World index gained 1.4%1 . The technology sector outperformed the broader equity index with the MSCI World Information Technology index climbing 6.3%1 [All index returns provided in GBP].
Portfolio positioning and performance
Our best performing investments during the month included New Relic, a provider of application performance monitoring (APM) software tools which performed well after reporting results ahead of expectations demonstrating that their sales model transition is getting good acceptance by customers.
Our semiconductor holdings continued to perform well in November following a strong October for the sector.  Qualcomm reported good results and showed continued success in broadening its exposure outside of Apple in to other areas like IoT2 and Automotive.  AMD a leading semiconductor companies exposed to High Performance computing and Artificial Intelligence performed well as results continue to come in strongly and after announcing that Facebook (or "Meta" as the company is now known) was using their chips in its data centers.  Facebook is increasingly focussing on developing the Metaverse (the concept of a virtual world layered over the physical world).  At the same time, they announced that CAPEX3 for 2022 would be 29-34bn USD, up from 19bn in 20214 , focussed on investments in data centers, servers and network infrastructure.  This significant CAPEX3 plan has been supportive for companies like AMD exposed to this area.
We saw weaker performance from video games developer Activision Blizzard, after announcing delays of two games that were expected to be released in 2022 and misconduct accusations directed at the CEO. We are monitoring the situation. We also saw weaker performance from the digital payment company PayPal after communicating a cautious guidance but we think the secular growth tailwinds from the company are unchanged. Other payment names such as Visa and Global Payments also weakened as the new Coronavirus variant is putting payment volumes in doubt.
During the month we sold our remaining position in Alibaba, due a combination of a slowdown in their business coupled with the current regulatory environment in China.
Outlook
Equity markets had continued to recover in November supported by robust earnings results. However a combination of the emergence of a new strain of Covid-19 (Omicron) and some dovish comments from the Chair of the Federal Reserve, Jerome Powell, resulted in a sharp sell off at the end of the month which coincided with the US Thanksgiving holiday.
At the time of writing, for those companies in the MSCI World Index (representing the broader equity market) that have reported their third-quarter numbers, 63% have reported better-than-expected revenues and 70% reported better-than-expected earnings.  For the technology component of the same index, the results were 69% and 78%, respectively and for the Fund, these figures are 70% and 86%, respectively. (Source: Bloomberg)
Whilst we are mindful of rotations within investment and equity markets, we continue to view these pullbacks as a buying opportunity particularly for those companies that have long term drivers of growth and a good track record of execution.
No assurance can be given that the Global Technology Strategy will be successful. Investors can lose some or all of their capital invested. The Global Technology strategy is subject to risks including; Equity; Smaller companies; Currency; Industry sector or region; Changing technology; Emerging markets; Liquidity.
Qmxvb21iZXJnIGFzIG9mIDMwLzExLzIx
IElvVDogSW50ZXJuZXQgb2YgVGhpbmdz
Q0FQRVg6IENhcGl0YWwgRXhwZW5kaXR1cmU=
RmFjZWJvb2sgVGhpcmQgUXVhcnRlciAyMDIxIFJlc3VsdHMsIDI1LzEwLzIwMjE=