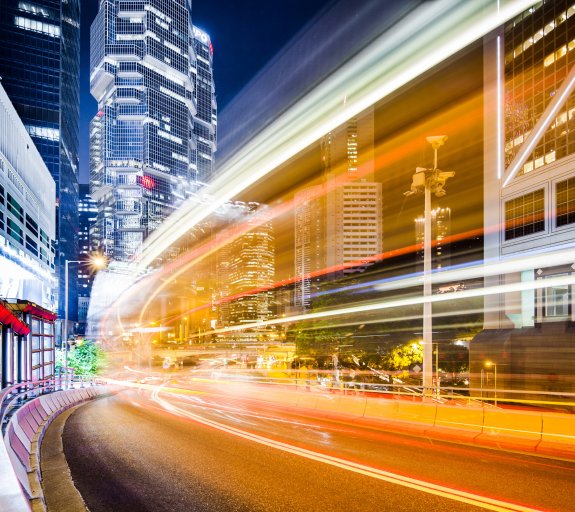 Global Technology strategy - March 2022
22 April 2022 (5 min read)
---
Having recently engaged with many management teams, there is a confident tone as to the outlook for business
The technology sector outperformed the broader equity index in March
Rising interest rates and the war in Ukraine weigh on investors sentiment
We would be inclined to use share price weaknesses as an opportunity to invest
What's happening?
During March, the MSCI World index gained 4.8%1 . The technology sector outperformed the broader equity index with the MSCI World Information Technology index gaining 5.1%1 . [All index returns provided in GBP].
After a weak start to the month , global equity markets rallied into the second half to finish in positive territory overall. More constructive news flow around peace talks in Ukraine, further strength in economic activity and renewed optimism that major central banks will be able to rein in inflation led to an improvement in sentiment.
In the US, consumer sentiment continued to soften as inflation reached a 40 year high of 7.9%2 while the labour market demonstrated further strength with nonfarm payrolls beating expectations, lower unemployment at 3.8%2 and further acceleration in wage growth. The Federal Open Market Committee raised its benchmark interest rate by 25bps to 0.50%2 and indicated further increases will be needed while an announcement on plans to reduce its balance sheet is expected shortly.
Portfolio positioning and performance
During March, amongst our investments, notable outperformers during the month included owner and operator of communication real estate American Tower, electronic design automation  (EDA) company Cadence Design Systems and semiconductor company Microchip.
Conversely, we saw weakness in other semiconductor companies including AMD, Micron Technology, TSMC and Qualcomm. Qualcomm detracted most as expectations of a slowdown in consumer demand has weighed on sentiment. We acknowledge the possibility of a slowdown in mobile handset demand but are encouraged by its success in new premium handset launches and think the company is well positioned given its competitive connectivity solutions and significant opportunity in various Internet of Things applications. We also saw weaker performance from Chinese internet and gaming company Tencent after reporting results that were below expectations, segments such as advertising remain soft as the economy continues to slow down.
During March, we sold our position in Alkami, the small cap provider of e-banking solutions.  We added to our investments in cybersecurity companies CyberArk and DarkTrace, whilst starting a new position in cloud-based data warehouse business SnowFlake.
Outlook
The market sentiment during the month was completely and rightly dominated by the events in Ukraine after Russia's invasion late in the previous month.  As a result, global equity markets declined as investors opted for more risk adverse asset classes.
Subsequently, led by the US market, equities rallied after the US Federal Reserve raised interest rates for the first time since the Covid pandemic began.  The move had been widely anticipated and the current expectation is for a further eight rate rises in 2022.
We believe that markets are likely to remain volatile whilst the geo-political uncertainty remains.  However having engaged with many management teams of our investments in recent weeks, there is a confident tone as to the outlook for business which is encouraging especially in light of the pull back in shares and valuations that many companies have experienced since the start of the year.
In a few weeks' time we will begin to get insights as to how business conditions are holding up as companies start to report their first quarter earnings.  Overall, we feel confident with regards to the prospects of the technology sector given the attributes of balance sheet strength, strong cash flow and underlying drivers for growth that our investments benefit from.
No assurance can be given that the Global Technology Strategy will be successful. Investors can lose some or all of their capital invested. The Global Technology strategy is subject to risks including; Equity; Smaller companies; Currency; Industry sector or region; Changing technology; Emerging markets; Liquidity.
U291cmNlOiBCbG9vbWJlcmcgYXMgb2YgMzEvMDMvMjIsIHBlcmZvcm1hbmNlIGluIEdCUA==
U291cmNlOiBCbG9vbWJlcmcgYXMgb2YgMzEvMDMvMjIsIHBlcmZvcm1hbmNlIGluIEdCUA==
U291cmNlOiBCbG9vbWJlcmcgYXMgb2YgMzEvMDMvMjI=
U291cmNlOiBCbG9vbWJlcmcgYXMgb2YgMzEvMDMvMjI=
U291cmNlOiBCbG9vbWJlcmcgYXMgb2YgMzEvMDMvMjI=