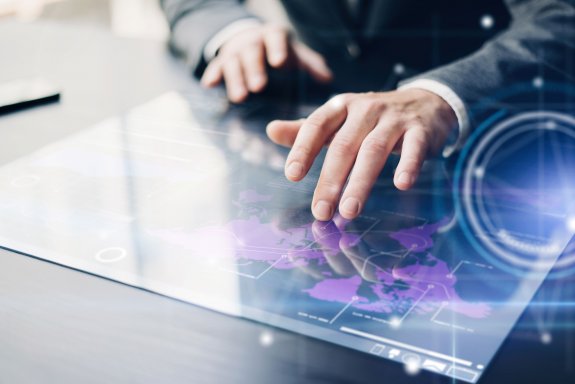 Global Technology strategy: As of January, our investments have delivered encouraging earnings results for Q4 2020
08 February 2021 (5 min read)
---
Key points
New virus variants drove markets lower
Our strategy outperformed the broader Technology Equity index
Positive performance from our Chinese investments
---
What's happening?
Global equity markets started the year in positive territory but subsequently fell towards the end of the month, with the MSCI World declining 1.4%1  in January. The technology sector outperformed with the MSCI World Information Technology index, declining 1.0%1 .  [All index returns provided in GBP].
Despite the vaccination rollout being underway in the US and Europe, new variants of the virus created cause for concerns, as governments may have to establish a more prolonged series of measures to limit the spread. Asia Pacific excluding Japan, where the pandemic seemed to stay under control, performed better than Europe and North America.
Portfolio positioning and performance
The Global Technology strategy outperformed the broader Technology Equity index (MSCI World Information Technology) in January, as several of the themes we invest into continued to perform well.  The top performing stocks in the fund during the month included Ocado, the UK online grocery business and our Chinese investments, Tencent and Alibaba. Additionally, several of our semiconductor investments also performed well including Cirrus Logic, Applied Materials and Taiwan Semiconductor.
Our exposure to online payments specialist Visa, Global Payments and Fidelity National Information Services detracted to performance, mostly driven by the current uncertainty surrounded by the coronavirus situation and the timing of a recovery in cross border and offline payment volumes.
During January, we sold the remainder of our positions in cybersecurity firms, Mimecast and Sailpoint and video games publisher, Electronic Arts as we had concerns around the Codemasters acquisition (video game developer) and the end of the exclusivity deal with the Star Wars franchise. We added Equinix to the portfolio, a global leader in datacentre colocation and interconnection services, operating over 200 datacentres worldwide. Equinix should continue to benefit from the elevated demand for digital infrastructures.
Outlook
With President Joe Biden being inaugurated during the month, the geopolitical tension and turmoil that was a persistent presence during Donald Trump's presidency feels to have eased already.
Earning season has started, and so far, we have seen good results and constructive commentary with regards to 2021 from the companies we are invested in.
The semiconductor sector in which we have good exposure to within the fund is benefiting from robust demand from a variety of end markets including compute, smartphones, automotive, industrial to name a few.  The dynamics driving this demand supports our decision to have been overweight the semiconductor sector over the last several years.
No assurance can be given that the Global Technology Strategy will be successful. Investors can lose some or all of their capital invested. The Global Technology strategy is subject to risks including; Equity; Smaller companies; Currency; Industry sector or region; Changing technology; Emerging markets; Liquidity.
Qmxvb21iZXJnIGFzIG9mIDMwLzAxLzIx
Qmxvb21iZXJnIGFzIG9mIDMwLzAxLzIx
Not for Retail distribution