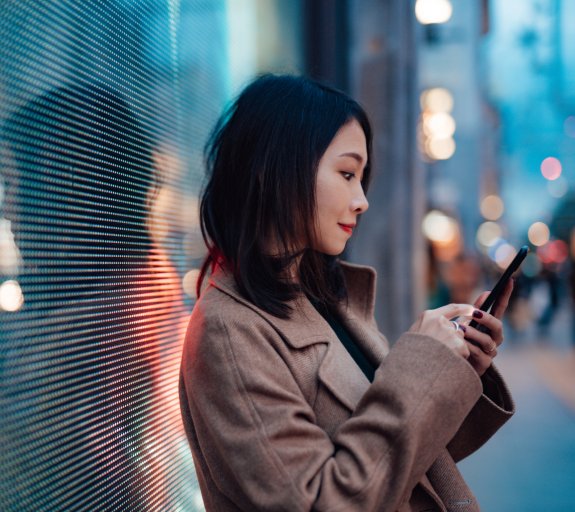 Global Technology strategy - February 2022
10 March 2022 (5 min read)
---
Volatility increased over the month but results and guidance for the year continued to be robust
The technology sector underperformed the broader equity index in February
Good performance from cybersecurity specialists as companies face increasing threats to access their data and systems.
Weakness in semiconductors companies due to profit taking
What's happening?
During February, the MSCI World index declined 2.5%1 . The technology sector underperformed the broader equity index with the MSCI World Information Technology index falling 4.7%1 . [All index returns provided in GBP]. Volatility increased over the month as the warning of an imminent Ukraine invasion by Russia ended up materialising. The international community imposed severe sanctions on Russia and at the time of writing the situation remains very uncertain. The growth to value rotation continued during the month with sectors such as Energy performing particularly strongly given the geopolitical context.
From a market perspective, corporate earnings results and guidance for the year continued to be robust. We saw particularly strong results from social media platform Snap who reported results and outlook ahead of expectations. The new Apple operating system changed how advertisers are able to target users and track ad performance but the company seems to have adapted to this new environment faster than expected. We also saw good results from cloud-based customer service platforms Zendesk (within the Data & Enablers theme) driven by continued up-market momentum. The company also received an unsolicited bid from a Private Equity consortium which the board rejected, stating that the offer significantly undervalued the company.
Portfolio positioning and performance
During February, we saw good performance from global ecommerce and cloud services provider Amazon who reported better than expected profitability and announced the first price increase in US Prime membership since 2018, which should drive operating leverage and offset rising costs.
We also saw cloud-based provider of sales and marketing software Hubspot reported solid results and the management team highlighted a strong demand for digital marketing solutions which should continue into 2022. This was offset by social media company 'Meta' who reported results and guidance below expectations driven by the impact from ad tracking and measurement changes driven by the new Apple operating system and stronger engagement in short-form videos which are currently less monetised than more traditional formats such as Feeds and Stories. The company went through similar transitions in the past and has historically been able to successfully adapt to those changes.
Elsewhere, we saw good performance from cybersecurity companies, including  Tenable, CyberArk, Rapid7 and Darktrace. We expect to continue to see robust spending around cybersecurity as companies face increasing threats to access their data and systems. Firewalls, email protection, cloud-based security and vulnerability management are all important aspects to cybersecurity, we have investments across these areas.
However, our semiconductor holdings were weaker during the period, due to profit taking following the strong performance of the group in the second half of 2021.  Earnings results for the group have been robust during January and February as the secular trends of AI, High Performance Computing and the growth of semiconductor content in cars continue to see healthy growth. We also saw weaker performance in payment companies PayPal and Fidelity Information Services both providing guidance below expectations.
During February, we sold our investment in analytics software provider Alteryx and provider of Critical Events Management platform Everbridge.
Outlook
Expectations of higher interest rates were a major overhang during the month but the build-up of tensions between Russia and Ukraine and the subsequent invasion resulted in more volatility in equity markets
Despite facing some difficult year on year comparisons, the underlying results from technology companies have been strong during 2021 and recently reported fourth-quarter results have continued to be robust. At the time of writing, for those companies in the MSCI World Index (representing the broader equity market) that have reported their fourth-quarter numbers, 68% have reported better-than-expected revenues and 67% reported better-than-expected earnings. For the technology component of the same index, the results were 72% and 76%, respectively and for the Fund, these figures are 78% and 86%, respectively. (Source: Bloomberg)
No assurance can be given that the Global Technology Strategy will be successful. Investors can lose some or all of their capital invested. The Global Technology strategy is subject to risks including; Equity; Smaller companies; Currency; Industry sector or region; Changing technology; Emerging markets; Liquidity.
Qmxvb21iZXJnIGFzIG9mIDI4LzAyLzIyIGluIEdCUA==
Qmxvb21iZXJnIGFzIG9mIDI4LzAyLzIyIGluIEdCUA==