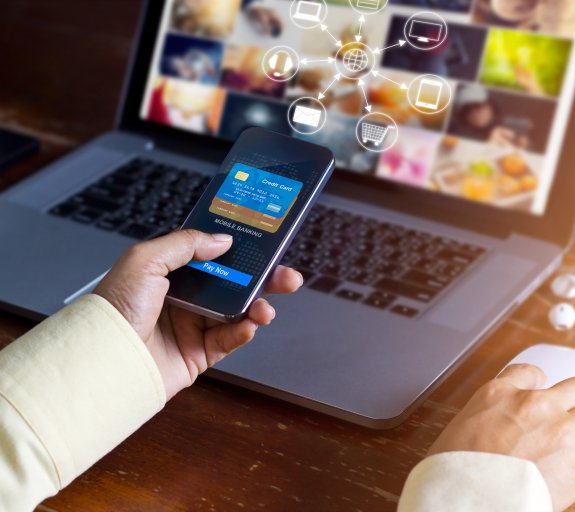 FinTech Strategy - All sub-themes participated to the strategy's performance
---
Key points
Market performance was supported by the expected lifting of restrictions in a number of countries
We exited payment stocks Fleetcor and Square in the April market rebound due to their very high exposure to lockdown-sensitive clients, including hospitality, restaurants and transport
The entire FinTech ecosystem looks set to benefit from the digital trend, including technology enablers and the better prepared financial companies
---
What's happening?
Markets rebounded sharply in April, particularly in the US. The S&P 500 posted its best monthly performance for over 30 years (+12.7%) while the Nasdaq had its best month since June 2000 (+15.5%). Market performance was supported by the expected lifting of restrictions in a number of countries in May, tentative but positive medical developments in the search for an efficient Covid19 treatment as well as ongoing central bank support of risk assets globally.
Portfolio positioning and performance
The FinTech strategy outperformed its performance benchmark in April. All sub-themes and geographical areas participated to the fund's performance this month.
Top contributors include "Cashless Society" companies like Paypal (US, Payments), PagSeguros (Brazil, Payments) and GMO Payments (Japan, Payments), "Tech Enablers" like Q2 Holdings (US, Software) and PaloAlto Networks (US, Cybersecurity) and also "Innovative Leaders" like Finecobank (Italy, Bank).
Top negative contributors were equally diverse and included AliBaba (China, e-commerce), Temenos (Switzerland, Software), FIS (US, Payments) and Banco Santander (Spain / Brazil, leading digital bank) and Capitec (SA, leading digital bank).
We sold our holdings in payment stocks Fleetcor and Square in the April market rebound due to their very high exposure to lockdown-sensitive clients, including hospitality, restaurants and transport.
Outlook
Over the last weeks, we have been in contact with many of the companies held in the FinTech fund and continue to believe that the Covid19 crisis will only represent a temporary slowdown in growth. Payment stocks look particularly resilient, not only in the short-term but even more so in the longer-run as the shift from cash to digital payments will accelerate as a result of the Covid19 crisis. People and businesses alike have seen and tested the efficiency and cost benefits of digital, including remote working and learning.
The entire FinTech ecosystem looks set to benefit from this trend, including technology enablers and the better prepared financial companies, on which the fund is focused. We are confident that the fund's investments in leading digital financial companies will be profitable. The fund's holdings all have strong capital buffers and a significant digital advantage. We believe that this crisis plays to their strengths, highlighting their ability to offer customers a seamless digital banking experience during the lockdowns. The growth gap with financially and digitally weaker players will increase significantly after this crisis.
No assurance can be given that the FinTech Strategy will be successful. Investors can lose some or all of their capital invested. The FinTech strategy is subject to risks including Equity; Emerging Markets; Global Investments; Investments in small and/or micro capitalisation universe; Investments in specific sectors or asset classes; ESG.
Not for Retail distribution: