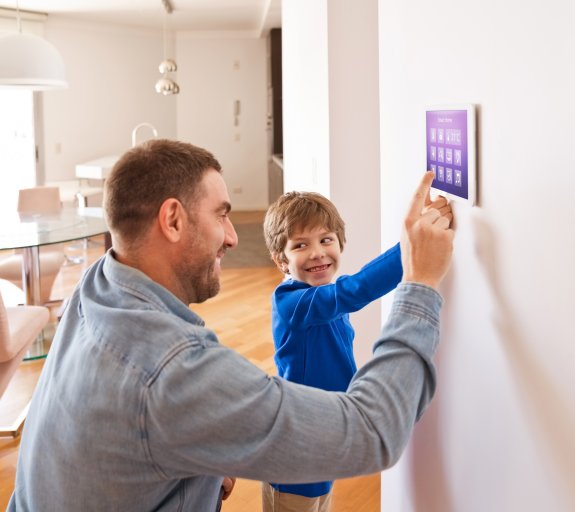 Digital Economy strategy - November 2021
06 December 2021 (5 min read)
---
Weaker markets in November but prospects for companies associated with the Digital Economy remain strong
Record sales expected for the holiday season despite difficult comparison points
Q3 2021  earnings season: our companies have reported mostly better than expected results
Strong performance from holdings within the 'Delivery' theme.
What's happening?
Global equity markets fell in November, with the MSCI All Country World index declining 2.4%1 having been in positive territory for almost the entire month. The discovery of a new Coronavirus variant in South Africa resulted in countries reacting fast by introducing preventive measures and travel restrictions but concerns were raised and markets reacted negatively. The timing of all of this with the Thanksgiving Holiday in the US and markets being closed probably didn't help with regards to liquidity being lighter.
Following the third quarter results, which have been better than expected for most of our investments, a couple of important events in November have shown the strength of the Digital Economy landscape despite difficult comparisons relative to 2020. In China, e-commerce giants Alibaba and JD.com had their Singles' Day shopping events and reached record sales of over $84 billion and $54 billion respectively2 , up 8% and 28% compared to the same timeframe last year. In the United States, Adobe released its online shopping report for the 2021 holiday season and is forecasting that online sales over the period could reach the $207bn3 mark, up 10% compared to 2020.
Portfolio positioning and performance
During November, we saw good performance from several holdings within the 'Delivery' theme, such as real estate logistics provider Goodman Group who reported better than expected results and significantly raised guidance, supported by the tailwind of increasing demand for logistics space for e-commerce purposes. Within 'Data & Enablers', application performance management company New Relic performed well after reporting results ahead of expectations demonstrating that their sales model transition is getting good acceptance by customers.
We saw weaker performance from video games developer Activision Blizzard, after announcing delays of two games that were expected to be released in 2022 and misconduct accusations directed at the CEO. We are monitoring the situation. We also saw weaker performance from the digital payment company PayPal after communicating a cautious guidance but we think the secular growth tailwinds from the company are unchanged. Other payment names such as Visa and Global Payments and Online Travel Agent Booking Holdings weakened as the new Coronavirus variant is putting payment volumes and activities associated with travel & leisure in doubt.
During November, we sold our investment in Chinese ecommerce platform Alibaba as regulatory uncertainties and competitive pressures continue to weigh on sentiment. We also sold domain registry and website hosting company GoDaddy as we are mindful that growth rates might become challenging
Outlook
As we emerge from the Covid19 pandemic, we are aware that equity markets may continue to be volatile and this could be the case for a while until we get better insight with regards to the recovery of the global economy. We continue to believe that the opportunities driven by the long-term themes within the strategy remain intact and our focus on identifying well managed businesses, with proven operating models and large opportunities still to address is the right approach to investing in the long-term growth opportunities present within the Digital Economy.
Whilst many aspects of the Digital Economy delivered expansion during the Covid19 outbreak, we are cognisant that questions will be raised about the future likelihood of growth as the world returns to some level of normality.  We are also aware that companies are currently facing challenges such as supply chain disruptions, labour shortages and inflationary pressures. However, we believe that many of our investments are in companies that will continue to flourish over the coming years despite near term headwinds and so we look to use any weakness in share prices as an opportunity to add to our holdings.
The digital evolution is not an overnight coup, whilst some decisions had to be made in a hurried fashion last year in order to ensure that businesses could remain operational during an unexpected event there are also many opportunities that will develop over time as companies seek to put in place the systems and technology to enable business continuity if a similar event ever happens again.
The strategy remains well positioned to benefit from the trends associated with the digital economy theme, such as electronic payments, cyber-security and the digital transformations of internal business divisions.
No assurance can be given that the Digital Economy strategy will be successful. Investors can lose some or all of their capital invested. The Digital Economy is subject to risks including Equity; Emerging Markets; Global Investments; Investments in small and/or micro capitalisation universe; Investments in specific sectors or asset classes; ESG.
U291cmNlOiBCbG9vbWJlcmcgYXMgb2YgMzAvMTEvMjAyMQ==
U291cmNlOiBDTkJDIOKAkyAxMS8xMS8yMQ==
U291cmNlOiBBZG9iZSBIb2xpZGF5IFNob3BwaW5nIEZvcmVjYXN0LCBBZG9iZSBEaWdpdGFsIEluc2lnaHRzIDIwMjE=