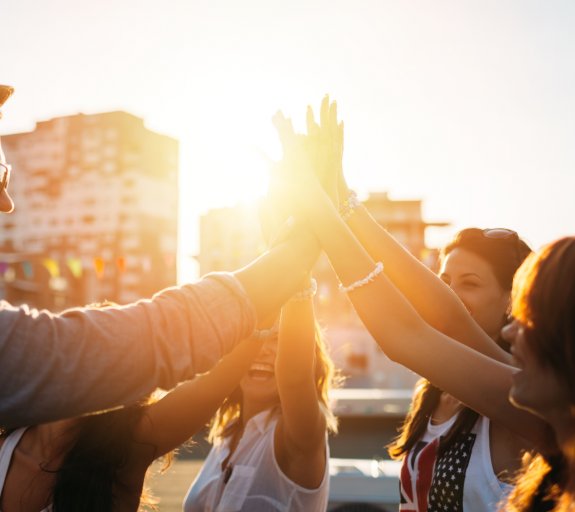 Digital Economy strategy - March 2022
25 April 2022 (5 min read)
---
Having recently engaged with many management teams, there is a confident tone as to the outlook for business
The 'Delivery' theme contributed most to performance
Good performance from logistics real estate and payment companies
We would be inclined to use share price weaknesses as an opportunity to invest
What's happening?
Global equity markets rose in March, with the MSCI ACWI gaining 2.2%1 .  Market sentiment during the month was completely and rightly dominated by the events in Ukraine after Russia's invasion late in the previous month.  As a result, global equity markets declined over the first half of March as investors opted for more risk adverse asset classes.
Subsequently, led by the US market, equities rallied after the US Federal Reserve raised interest rates for the first time since the Covid pandemic began. The move had been widely anticipated and the current expectation is for a further eight rate rises in 2022. 
Portfolio positioning and performance
During March, our exposure to the 'Delivery' theme contributed the most to performance, driven by logistics real estate providers Prologis and Goodman Group. We also saw strength from payment companies Visa and Fidelity Information Services as merchant and cross border volumes continue to improve.
Within the 'Data & Enabler' theme, we saw good performance from professional consulting company Accenture after reporting results ahead of expectations, with record bookings and revenue driven by broad based strength across businesses. 
Within the 'Decision' theme, Online Travel Agent (OTA) Booking Holdings performed well as the company is well positioned to benefit from a recovery in travel volumes especially in Europe. We saw weaker performance from online marketplace Etsy despite fundamentals remaining solid.
Within the 'Discovery' theme we saw weaker performance from Chinese internet and gaming company Tencent after reporting results that were below expectations, segments such as advertising remain soft as the economy continues to slow down.
During March, we sold our investment in small cap provider of e-banking solutions Alkami and online greetings card company Moonpig. We added to our investments in cybersecurity companies CyberArk and DarkTrace, whilst starting a new position in cloud-based data warehouse business Snowflake.
Outlook
We believe that markets are likely to remain volatile whilst the geo-political uncertainty remains.  However having engaged with many management teams of our investments in recent weeks, there is a confident tone as to the outlook for business which is encouraging especially in light of the pull back in shares and valuations that many companies have experienced since the start of the year. We continue to believe that the opportunities driven by the long-term themes within the portfolio remain intact and our focus on identifying well managed businesses, with proven operating models and large opportunities ahead of them is the right approach to investing in the long-term growth opportunities present within the Digital Economy.
Whilst many aspects of the Digital Economy delivered expansion during the Covid19 outbreak and continued throughout 2021, we are cognisant that questions will be raised about potential interest rate increases and inflationary pressures. However, we believe that many of our investments are in quality companies that should continue to flourish over the coming years regardless of the macroeconomic outlook and we would look to use any weakness in share prices as an opportunity to add to our holdings.
The digital evolution is not an overnight coup, whilst some decisions had to be made in a hurried fashion in 2020 in order to ensure that businesses could remain operational during an unexpected event there are still many opportunities developing as companies seek to put in place the systems and technology to become more digital and enable business continuity if a similar event ever happens again.  There is no doubt that the last two years have had a significant impact in the way that many industries operate and a lot of the transitions will likely have some element of permanence even when the pandemic comes to an end.
Our investments within the strategy have continued to report robust growth, generate healthy amounts of cash and present strong balance sheets. The portfolio remains well positioned to benefit from the trends associated with the digital economy theme, such as electronic payments, cyber-security and the digital transformations of internal business divisions.
No assurance can be given that the Digital Economy strategy will be successful. Investors can lose some or all of their capital invested. The Digital Economy is subject to risks including Equity; Emerging Markets; Global Investments; Investments in small and/or micro capitalisation universe; Investments in specific sectors or asset classes; ESG.
Qmxvb21iZXJnIGFzIG9mIDMxLzAzLzIyLCBpbiBVU0Q=