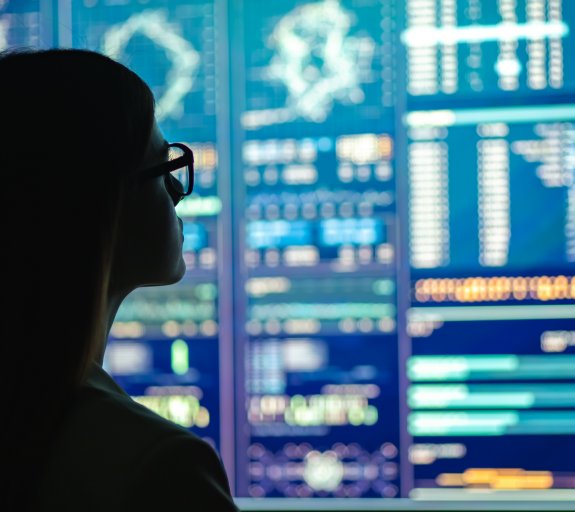 Digital Economy strategy - July 2022
04 August 2022 (5 min read)
---
A better start to H2 2022 after a challenging first 6 months
The 'Delivery' theme contributed most to performance.
Companies reporting robust second quarter results despite economic headwinds
Macro and geopolitical headwinds continue to be the primary risk
What's happening?
Global equity markets recouped some of their losses in July, with the MSCI ACWI rising 7.0%1 . Whilst inflation concerns still linger, the decision by the US Federal Reserve to raise interest rates by an additional 0.75%2 (after a similar increase in June) was seen as a positive step to head off longer term inflation and that the current rate hike cycle is closer to an end.
The rising cost of living continues to be felt worldwide and this will further impact consumer related confidence and spending.  The backdrop of the war in the Ukraine adds to current market uncertainty and risk off environment.
However, second quarter earnings season started with no significant negative surprises.  Whilst companies in which we are invested in have seen some of the headwinds that the current economic circumstances are presenting such as a strong US dollar, weaker consumer spending and cost inflation these are not materially impacting their ongoing business trajectory.  Hence, companies have seen their share prices move higher after reporting results and guiding for the second half of the year.
Portfolio positioning and performance
During July, our exposure to the Payments/Fintech and Real Estate sub-themes (within the 'Delivery' theme) contributed the most to positive returns.  Within Payments/Fintech significant contributors included Visa, Global Payments and Fidelity National Information Services, whilst within Real Estate, Goodman Group and Prologis, were notable performers.
The 'Discovery' theme detracted from performance during July as ongoing weakness around digital advertising continued as discretionary advertising expenditure is being reduced.  Additionally, this theme was impacted by the time limits on gaming being imposed in China.
During the month, we sold the remainder of our positions in Etsy (e-commerce) and Snap (social media) due to the headwinds facing the consumer and digital advertising at present. We sold Segro (real estate), Kion and GXO (both e-commerce fulfilment infrastructure) in light of the pressures these businesses are facing as e-commerce operations digest investments made over the past two years. Within cybersecurity, we continued to build on investments in Palo Alto Networks and Splunk whilst exiting our investment in Okta. After the bid proposed by a consortium of private equity firms to acquire Zendesk, we have begun to reduce our position in the stock.
Outlook
We continue to believe that markets are likely to remain volatile whilst the geo-political uncertainty and macroeconomic concerns remain.  However, given the long-term growth potential of many of the companies in the group, the valuations within the Digital Economy universe have become increasingly attractive.
We believe that many of the long-term opportunities within the theme remain intact, although the noise created by the Covid19 pandemic has meant that growth rates have been abnormally high and are now converging back to longer term trend lines, meaning that the pace of expansion could look relatively disappointing in the near term.
We would argue that pandemic induced transitions such as the shift from cash to card-based transactions; the adoption of video communications; the awareness of the convenience of e-commerce; and the move away from linear broadcasting to on-demand streaming of television are somewhat irreversible trends that should continue to gain further share over time.
We continue to focus on quality within our universe, backing management teams who have executed successfully in the past and now continue to execute during a more challenging period.  In our opinion, digital transformation is not an overnight revolution, but rather a longer-term evolution as businesses modernise themselves in order to be relevant to their customers, partners and employees in the future.
No assurance can be given that the Digital Economy strategy will be successful. Investors can lose some or all of their capital invested. The Digital Economy is subject to risks including Equity; Emerging Markets; Global Investments; Investments in small and/or micro capitalisation universe; Investments in specific sectors or asset classes; ESG.
U291cmNlwqA6IEJsb29tYmVyZyBpbiBVU0QgYXMgb2YgMzEvMDcvMjAyMg==
U291cmNlOiBGZWRlcmFsIFJlc2VydmUgaXNzdWVzIEZPTUMgc3RhdGVtZW50LCAyNy8wNy8yMDIy