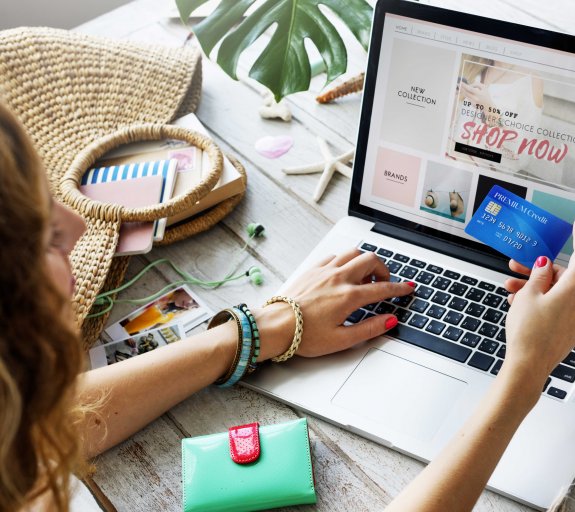 Digital Economy strategy: Despite a rotation into value sectors, the prospects for our companies remain strong
08 March 2021 (5 min read)
---
Key points
The 'Discovery' theme contributed most to performance
Strong results from sales & marketing platform and digital payment companies
We would be inclined to use share price weaknesses as an opportunity to invest
What's happening?
Global equity markets were up in February, with the MSCI All Country World index gaining 2.4%1 . Optimism regarding the vaccine programmes around the world and hopes that the economies may recover strongly supported the market. However, there was a noticeable rotation towards the end of the month, with growth stocks being sold off whilst more value-centric names performing better.
From a market perspective, corporate earnings results and guidance for the year continued to be robust, and have largely been well received by the market. We saw particularly strong results from cloud-based provider of sales and marketing software Hubspot, where the management team highlighted a demand acceleration for digital marketing solutions which should continue into 2021. Digital payment provider Paypal gave an ambitious plan during its analyst day, the company has seen engagement levels increase substantially over the past twelve months and wish to take this opportunity to accelerate the pace of launching new financial products and services.
Portfolio positioning and performance
During February, our exposure to the 'Discovery' theme contributed the most to performance, driven by Hubspot and Alphabet, the holding company of Google. The latter reported better than expected December quarter results, driven by a rebound of advertising spend and operating leverage. We also saw strength from social media platform Snap after management communicated during its investor day its confidence that revenue growth should exceed 50%2  for several years.
Our exposure to the 'Delivery' theme was the main detractor to performance, driven by global content delivery network and security provider Akamai after issuing a conservative guidance for 2021. The logistics real estate names also detracted to performance as bond yields continued to rise over the month, weighing on this interest rate sensitive group of businesses.
From a portfolio activity perspective, we participated in the IPO3  of dating app Bumble. We also added Alteryx who provides a software that helps analyse data. Finally we reopened a position in Online Travel Agent (OTA) Booking Holdings, as we felt that it is well positioned to benefit from a recovery in travel volumes.
Outlook
Whilst many aspects of the Digital Economy have blossomed during the Covid19 outbreak, we would expect growth to continue, even as we reach the end of the pandemic.  The businesses we are invested in stand to benefit from long term adoption and usage.
We are mindful that the transition to normality might incite more volatility in equity markets, but the fundamentals of our investments are robust and we look to use any pullbacks to increase our holdings.
We will continue to monitor the progress of vaccination programmes and the potential for economies to re-open and for life to hopefully return to normal as this year progresses. The underlying strong results in companies associated with the Digital Economy and the multiple secular growth drivers continue to underpin the healthy demand for innovative solutions to help businesses become more digital, productive and efficient. During this period of uncertainty we have remained focused on our investment philosophy, which is the preference to invest in companies who address a strong long-term opportunity rather than chasing niches or fads. Therefore we feel confident that the majority of our investments play into the heart of the Digital Economy theme, and their business will remain strong, if not get even stronger, once the current turmoil is over.
Digital Transformation is expected to be an important business focus for the coming years, and the portfolio remains well positioned to benefit from the trends associated with the digital economy theme, such as online commerce, digital media consumption and electronic payments.
No assurance can be given that the Digital Economy strategy will be successful. Investors can lose some or all of their capital invested. The Digital Economy is subject to risks including Equity; Emerging Markets; Global Investments; Investments in small and/or micro capitalisation universe; Investments in specific sectors or asset classes; ESG.
Qmxvb21iZXJnIGFzIG9mIDI2LzAyLzIxLCBpbiBVU0Qu
U25hcCBJbmMuIGludmVzdG9yIGRheSwgMjMvMDIvMjE=
SVBPOiBJbml0aWFsIFB1YmxpYyBPZmZlcmluZw==
Not for Retail distribution