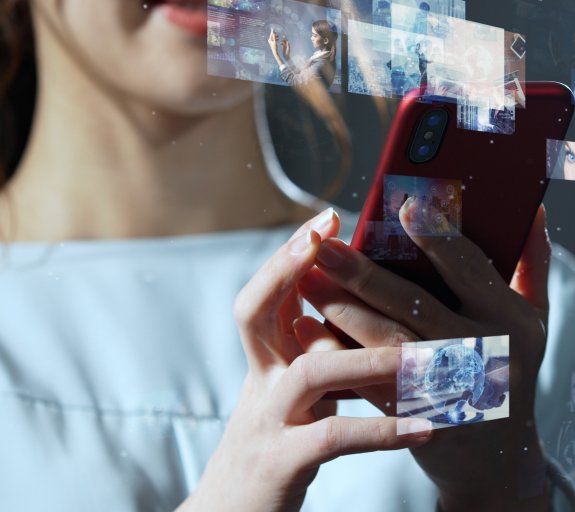 Digital Economy strategy - April 2021
02 June 2021 (5 min read)
---
Q1 2021 earnings season reports have set the scene for a favourable outlook for the Digital Economy
Companies within the portfolio are mostly reporting better than expected results
The 'Delivery' theme contributed most to performance
Strong performance from cybersecurity and cloud-based customer service platform companies
What's happening?
Global equity markets were up in April, with the MSCI All Country World index gaining 4.4%1 . The broader market gains were mostly driven by optimism on economic prospects and on the public health front as vaccination campaigns are well underway in several countries. 
In the US, macroeconomic indicators came out broadly positive, suggesting that the economy continues to recover. The Federal Reserve remained committed to continue to provide supportive monetary stimulus and reiterated the temporary nature of current inflation.  In Europe, there was an acceleration in vaccination programmes, giving hopes that current lockdown measures would be lifted in the near future.  The ECB2 remains supportive and is looking at the vaccination progress in order to gradually phase out emergency stimulus measures.  Asia had a muted performance over the period as economic indicators in China came out below expectations and India is seeing a dramatic surge in Covid-19 cases, putting considerable pressure on their health system.
From a market perspective, earnings season for the first quarter has now commenced and so far, the reports have been encouraging with regards to business trends that our investments are seeing. Strong results from the likes of Apple, Alphabet, Visa and Facebook have set the scene for a favourable outlook for the Digital Economy more broadly.
Portfolio positioning and performance
During April, our exposure to the 'Delivery' theme contributed the most to performance. Cybersecurity company Proofpoint was our top performing stock during the month. The company announced they had received a bid from a private equity buyer at a 34%3 premium to the prevailing market price.  Within the 'Data & Enablers' theme cloud-based customer service platforms Five9 and Zendesk also performed strongly after delivering a solid set of results and guidance for the rest of the year.
During April, we sold our position in Atlassian, the provider of project management and collaboration software tools.  The stock has delivered strong returns however the company is undergoing a transition in its business model that may cause some volatility in near term results.
Outlook
As previously mentioned, we are mindful that – as we emerge from this pandemic – equity markets may continue to be volatile and this could be the case for a while until we get more visibility with regards to the reopening of the global economy.
This reinforces our view to focus on investing in companies with strong fundamentals and a healthy outlook, where the growth is supported by powerful long-term themes. The underlying strong results in companies associated with the Digital Economy and the multiple secular growth drivers continue to underpin the healthy demand for innovative solutions to help businesses become more digital, productive and efficient.
Whilst many aspects of the Digital Economy delivered expansion during the Covid19 outbreak, we are cognisant that questions will be raised about the future likelihood of growth as the world returns to some level of normality.  We are aware that annualised growth rates might be challenging in the near term, and we have taken this into account within the portfolio.  However, we believe that many of these investments are in companies that will continue to flourish over the coming years despite near term headwinds and so we look to use any weakness in share prices as an opportunity to add to our holdings.
The digital evolution is not an overnight coup, whilst some decisions had to be made in a hurried fashion last year in order to ensure that businesses could remain operational during an unexpected event there are also many opportunities that will develop over time as companies seek to put in place the systems and technology to enable business continuity if a similar event ever happens again.
The portfolio remains well positioned to benefit from the trends associated with the digital economy theme, such as digital payments, cyber-security and digital marketing.
No assurance can be given that the Digital Economy strategy will be successful. Investors can lose some or all of their capital invested. The Digital Economy is subject to risks including Equity; Emerging Markets; Global Investments; Investments in small and/or micro capitalisation universe; Investments in specific sectors or asset classes; ESG.
Qmxvb21iZXJnIGFzIG9mIDMwLzA0LzIxLCBpbiBVU0Q=
RXVyb3BlYW4gQ2VudHJhbCBCYW5r
UHJvb2Zwb2ludCBwcmVzcyByZWxlYXNlIOKAkyAyNi8wNC8yMDIx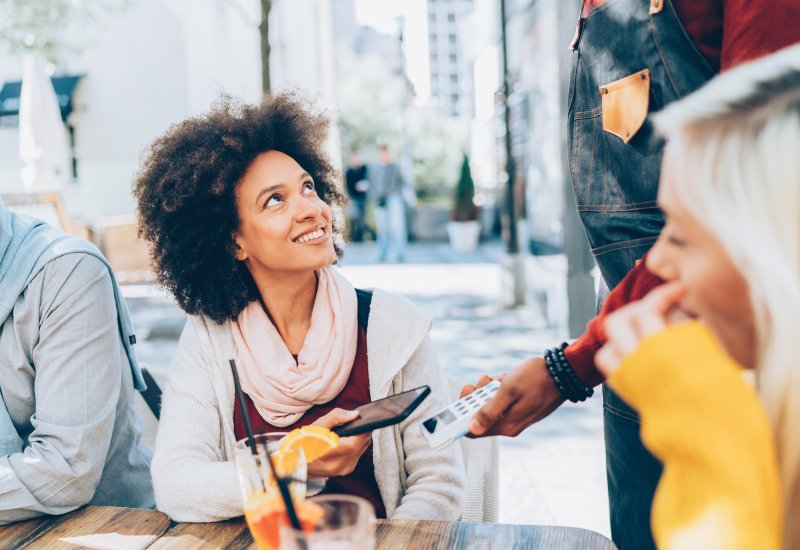 Evolving Economy
What is the connected consumer?
Technology has given today's connected consumers unprecedented access to goods and services across the world. But what does the rise of e-commerce mean for companies, consumers and investors?
Find out more
Not for Retail distribution