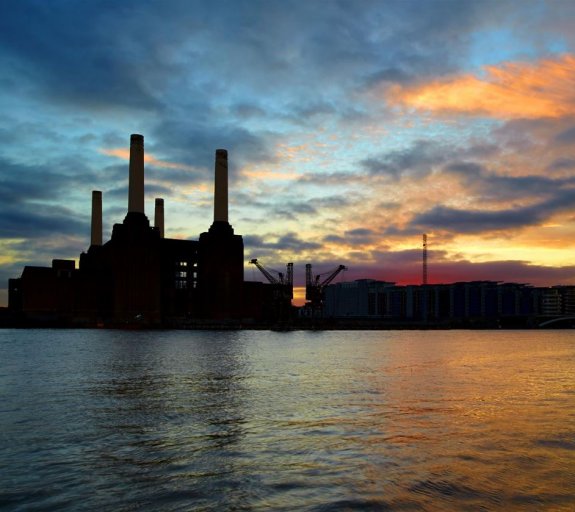 Clean Economy strategy - October 2021
10 November 2021 (7 min read)
---
We have seen the focus on the energy transition intensify ahead of COP26
Global equity markets performed well during October
Particular focus in most markets on decarbonisation to accelerate the path to net zero
All four themes posted positive performance
What's happening?
Global equity markets performed well during October, in particular, growth outperformed value across global markets.
Following significant progress in climate change policy during the first half of the year, we have seen the focus on the energy transition intensify ahead of COP261 . There is a particular focus in most markets on decarbonisation in an attempt to accelerate the path to net zero. We have seen discussion around the pressing need to upgrade electricity infrastructure, adding storage and smart grid in order to increase the resilience of the system. This follows recent disruption to electricity generation in a number of major markets, highlighting the need for investment in this area to support the simultaneous electrification of our global economy and the growing share of renewables in the energy mix. This is supportive of the growth outlook for Smart Energy businesses which provide relevant solutions.
Portfolio positioning and performance
The portfolio outperformed the broader equity market (MSCI All Country World) during October as all areas posted positive performance.
In 'Smart Energy', Ameresco, a US Energy efficiency solutions provider performed well following positive earnings which demonstrated a successful growth strategy. A range of renewables holdings associated with the Energy Transition also  behaved well in response to optimism around the adoption of clean energy.
'Low Carbon Transport' also performed well with notable strength from Tesla following strong quarterly earnings. Technologies which enable the electrification of vehicles also demonstrated strength due to growing optimism for the outlook for this area.
Within  'Natural Resource Preservation', we also saw positive performance from a range of holdings such as Darling Ingredients, Evoqua Water Technologies and Thermo Fisher Scientific, albeit slightly offset by weakness in holdings including paper packaging specialist Smurfit Kappa.
We made no material changes to the portfolio during October.
Outlook
The EU and its member states have underlined their commitment to Net Zero 2050, set the framework for a green recovery in Europe and continue to advance longer term environmental policy. China has recently made a commitment to net zero by 2060, a significant move which came sooner than many expected. The US has pledged to half emissions by 2030 on its path to Net Zero 2050 and progress with policy is becoming evident. Corporates are also increasingly committed to Net Zero targets and are investing accordingly, seeking clean energy, storage and energy efficiency services. We expect to see a ramping up of commitments from both corporates and governments during COP26. In addition to existing consumer trends and cost-effective technologies, this represents accelerated opportunity for the Clean Economy. This demonstration of strong and resilient demand for clean technology solutions encourages further investment in innovation underpinned which continues to enhance the investment potential within the Clean Economy.
We retain the view that high quality management teams, operating businesses with a sustainable competitive advantage in their markets and with the benefit of secular tailwinds are best placed to weather the current storm and to seize opportunities for growth. The portfolio is therefore well positioned to benefit from the secular growth opportunities we see within the Clean Economy.
No assurance can be given that the Clean Economy strategy will be successful. Investors can lose some or all of their capital invested. The Clean Economy is subject to risks including Equity; Emerging Markets; Global Investments; Investments in small and micro capitalisation universe; Investments in specific sectors or asset classes.
IENPUDI2OiB0aGUgMjZ0aCBVbml0ZWQgTmF0aW9ucyBDbGltYXRlIENoYW5nZSBjb25mZXJlbmNlLg==