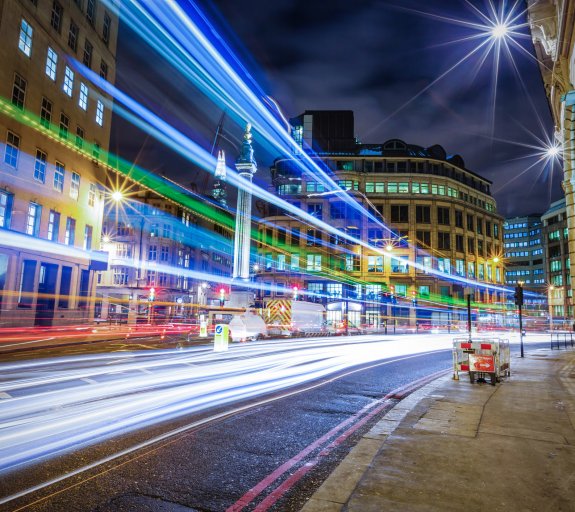 Clean Economy Strategy - May 2022
13 July 2022 (5 min read)
---
Strong demand for clean technology are now further underpinned by energy security considerations
Global equity markets finished flat in May
"Smart Energy" and "Low Carbon Transport" themes contributed to outperformance
Ameresco and Alfen posted strong results and offered positive guidance for 2022
What's happening?
Global equity markets finished flat in May in US dollar terms. Stocks continued their downward trajectory initially before rallying later in the month on less hawkish central bank commentary in the US and the potential lifting of covid restrictions in China. US equities were down slightly while Europe and Asia gained due in part to the weaker dollar.
The situation in Ukraine has pushed Energy Independence into focus as a key strategic priority for Europe. Achieving this goal requires significant investment in the areas of Smart Energy and Low Carbon Transport. New energy infrastructure requires smart grid and greater interconnect capacity between countries, renewable generation capacity, energy efficiency and storage. Transportation systems will move away from fossil fuels towards a combination of solutions including electric vehicles, biofuels and green hydrogen. The technology exists to enable this transition and investment in capacity means scale and cost considerations are less inhibitive than in the past.
We have already seen a strengthening of policy commitment to the Energy Transition from the EU and expect to see an easing of permitting and process bottlenecks which has limited the pace of investment in the transition. Smart Energy businesses are already reporting strengthening demand for energy efficiency solutions, residential and commercial scale renewables and storage projects. Electric vehicles continue to increase their penetration of new car sales as manufacturers prioritise their production under constrained supply chains and consumers switch in response to high fuel prices. This further strengthens the outlook for Smart Energy and Low Carbon Transport solutions.
Protracted lockdowns in China are weighing on areas of production and therefore creating further disruption for global supply chains. The recent decision to lift restrictions in Shanghai is a welcome development but we are conscious the "zero covid" policy remains in place and continue to monitor the situation closely given the implications for verticals including low carbon transport as well as a potential release of some inflationary pressures.
Portfolio positioning and performance
The strategy outperformed the broader equity market represented by the MSCI All Country World Index in May led by holdings in 'Smart Energy' and 'Low Carbon Transport' while returns in 'Agriculture & Food Industry' and 'Natural Resource Preservation' were more muted.
In 'Smart Energy', our positions in renewable energy solutions companies Ameresco and Alfen Beheer added most to performance after posting strong results for the first quarter and offering positive guidance for 2022 despite ongoing supply chain disruptions. Ameresco confirmed its utility-scale battery project in Southern California would be completed by year end while Alfen Beheer management raised its 2022 guidance for the second time on robust growth across its smart grids, EV charging and energy storage business lines.
Returns in 'Low Carbon Transport' were boosted by specialty chemicals company Albemarle which is a leading producer of lithium compounds, catalysts and bromine. Lithium is used in batteries for consumer electronics and electric vehicles, among other things, where tight supply and demand fundamentals have resulted in a sharp increase in prices leading management to raise its guidance for the rest of the year. Albemarle's large and globally diversified lithium resource base makes them well positioned to benefit from increasing lithium demand driven by the continued ramp up of electric vehicle production.
On the negative side, our position in digital printing solutions company Kornit Digital weighed on performance in 'Natural Resource Preservation'. Management noted that macroeconomic volatility is weighing on consumables purchasing and capital allocation decisions of certain customers; however, the long-term outlook remains firmly intact. The company's transformative digital printing technology offers flexible production with lower waste and shorter lead times while significantly reducing water consumption and carbon emissions.
We made no material changes to the portfolio during May.
Outlook
2022 was already set to be an important year for the Energy Transition in all regions due to 'Fit for 55' regulations within European Climate Law and for progress with the EU Green Taxonomy; China's goal of 2030 peak carbon emissions followed by a goal of net zero by 2060; and a significant step up from corporates across the globe, with notable progress in the US. The current Russia-Ukraine crisis has served to underscore the need for Energy Independence and has therefore strengthened the resolve of both policy makers and those for whom energy security and uptime is critical. Delivering the necessary transition requires considerable investment in Clean Technology solutions, adding to the multi decade growth opportunities already evident for the Clean Economy. This strong and resilient demand for clean technology solutions, now further underpinned by energy security considerations, encourages further innovation which continues to enhance the investment potential within the clean economy.
We retain the view that high quality management teams, operating businesses with a sustainable competitive advantage in their markets and with the benefit of secular tailwinds are best placed to weather the current storm and to seize opportunities for growth. The portfolio is therefore well positioned to benefit from the secular growth opportunities we see within the Clean Economy.
No assurance can be given that the Clean Economy strategy will be successful. Investors can lose some or all of their capital invested. The Clean Economy is subject to risks including Equity; Emerging Markets; Global Investments; Investments in small and micro capitalisation universe; Investments in specific sectors or asset classes.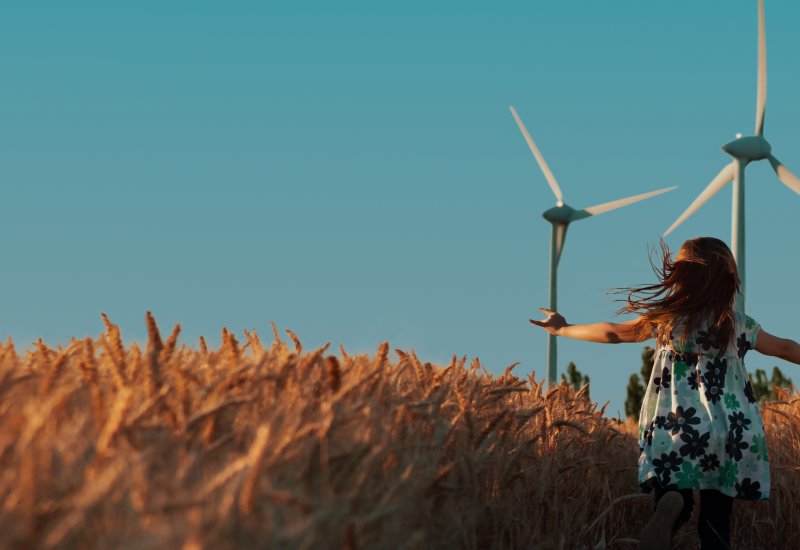 ACT range
Clean Economy
Innovative companies are creating solutions to address pressures on scarce natural resources and the need for greenhouse gas emission reduction.
Find out more
Visit our fund centre
Equity
Clean Economy strategy
Our Clean Economy strategy aims to capture the long-term growth potential of new and evolving technologies which allow us to operate our economy and society sustainably.
View funds