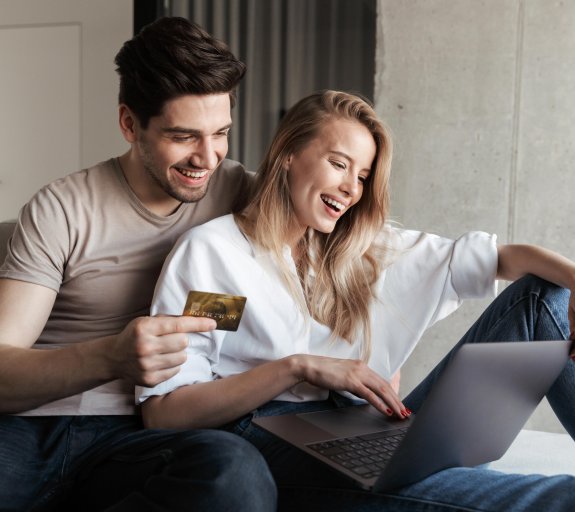 Digital Economy strategy - December 2021
10 January 2022 (5 min read)
---
The holiday season continued to demonstrate the strength of the Digital Economy landscape
US online sales hit a record high over the holiday season
The 'Delivery' theme contributed most to performance
Strong performance from logistics real estate and digital transformation companies
What's happening?
Global equity markets rose with the MSCI All Country World index gaining 4.0% in December and 19.0%1 in 2021. The constructive investment environment was aided by a combination of supportive monetary policies, vaccination campaigns and better than expected results from companies. Equity markets reached new highs towards the end of the year despite concerns that the Omicron Covid variant would lead to tougher restrictions.
The holiday season continued to demonstrate the strength of the Digital Economy landscape and the transformation of consumers' shopping habits. Ecommerce sales during the holiday season hit a record high, with a market intelligence report issued by Mastercard suggesting that US online sales grew at 11%2 despite difficult comparisons relative to 2020.
Portfolio positioning and performance
Within the strategy, the 'Delivery' theme provided good returns driven by our investments in real estate logistics providers Prologis, Goodman Group and Duke Realty. Another notable performer was Visa, the electronic payments company, who reported better cross border trends, particularly around travel.
Within 'Data & Enablers', professional consulting company Accenture performed well after reporting results ahead of expectations, the company highlighted an "extraordinary demand" for digital transformation.
We saw weaker performance from the 'Discovery' theme, with investors taking profit in cloud-based provider of sales and marketing software HubSpot after a period of strong returns. Digital Media software provider Adobe was weaker over the month as the company reported guidance below expectation, but we think that the long term fundamentals are unchanged.
During December, we sold the remainder of our investment in Dropbox, cloud-based document storage and sharing platform, using proceeds to add to some of our other investments such as digital payment companies.
Outlook
As we emerge from the Covid19 pandemic, we are aware that equity markets may continue to be volatile and this could be the case for a while until we get better insight with regards to the recovery of the global economy. We continue to believe that the opportunities driven by the long-term themes within the strategy remain intact and our focus on identifying well managed businesses, with proven operating models and large opportunities still to address is the right approach to investing in the long-term growth opportunities present within the Digital Economy.
Whilst many aspects of the Digital Economy delivered expansion during the Covid19 outbreak and continued throughout 2021, we are cognisant that questions will be raised about potential interest rate increases and inflationary pressures. However, we believe that many of our investments are in quality companies that should continue to flourish over the coming years regardless of the macroeconomic outlook and we would look to use any weakness in share prices as an opportunity to add to our holdings.
The digital evolution is not an overnight coup, whilst some decisions had to be made in a hurried fashion in 2020 in order to ensure that businesses could remain operational during an unexpected event there are still many opportunities developing as companies seek to put in place the systems and technology to become more digital and enable business continuity if a similar event ever happens again.  There is no doubt that the last two years have had a significant impact in the way that many industries operate and many of the transitions will likely have some element of permanence even when the pandemic comes to an end.
The strategy remains well positioned to benefit from the trends associated with the digital economy theme, such as digital transformation as companies around the world engage with their customers, partners and employees via digital platforms.
No assurance can be given that the Digital Economy strategy will be successful. Investors can lose some or all of their capital invested. The Digital Economy is subject to risks including Equity; Emerging Markets; Global Investments; Investments in small and/or micro capitalisation universe; Investments in specific sectors or asset classes; ESG.
IFNvdXJjZTogQmxvb21iZXJnIGFzIG9mIDMxLzEyLzIwMjE=
U291cmNlOiBNYXN0ZXJjYXJkIFNwZW5kaW5nUHVsc2UsIERlY2VtYmVyIDIwMjE=