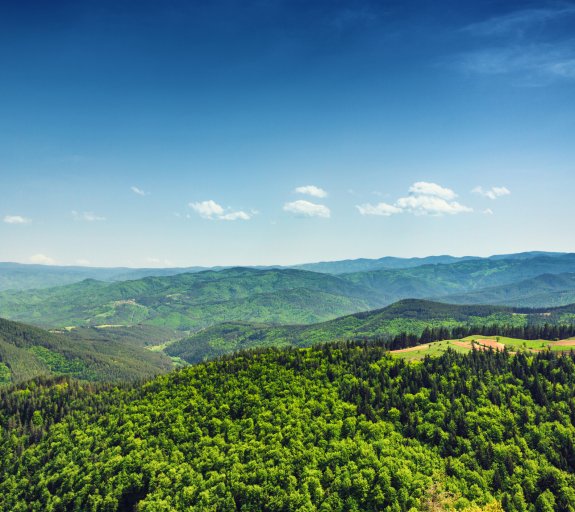 Clean Economy strategy - January 2022
09 February 2022 (5 min read)
---
Despite current near term challenges, we see many reasons for optimism across the Clean Economy
Global equity markets declined sharply as markets adjusted to higher rate expectations
Full year earnings season is well underway and has demonstrated continuing strength
We recognise that multiples in some areas are becoming increasingly compelling
What's happening?
Global equity markets declined sharply during January as markets adjusted to higher rate expectations. As a result of this adjustment, long duration growth stocks underperformed the broader market.
Full year earnings season is well underway and has so far demonstrated continuing strength in the addressable markets of the clean economy, with order books largely expanding and a strong outlook for demand. Supply chain disruption and input cost inflation remains an issue in many areas of the economy. Those businesses with strong competitive positioning are best equipped to pass this through, demonstrating the resilience of their business models. Companies with pricing power but long order books and exposure to cost inflation will take longer to reprice their offering and this is to be reflected in near term margin compression. We expect disruption and cost inflation to continue at least through the first half of this year and are mindful of this in our positioning, as we continue to focus on businesses with the ability to pass through cost pressure and manage disruption.
Despite these near term challenges, we see many reasons for optimism. Notably within Low Carbon Transport, we have seen significant progress. During January, Volkswagen (VW) announced that it has exceeded its EU fleet emissions targets for 2021 in part due to a 64% year-on-year increase in Electric Vehicles (EV) sales. As its exposure to EV continues to grow, VW, like many auto manufacturers is increasing its investment in the development of a more sustainable supply chain. This is creating numerous opportunities for businesses with differentiated processes and technology designed to address sustainability in electric vehicles.
In Smart Energy, we have seen successful auctions for three offshore blocks in Japan, as it progresses towards its 2050 goal and a major seabed auction in the UK which resulted in awards for more than twice the capacity anticipated due to strong offerings. The shift to renewables continues at pace, with notable opportunities in offshore wind.
In Natural Resource Preservation, those businesses whose products save on waste of materials have benefitted from rising input costs as the payback period for their technologies shortens as the value they save rises. This is reflected in strong demand.
Portfolio positioning and performance
The portfolio underperformed the broader equity market (MSCI All Country World Index) during January as a result of the rotation away from growth and in particular duration.
Weakness came from all themes, with holdings including Ameresco and NextEra detracting to performance in Smart Energy; Halma and Evoqua Water Technologies in Natural Resource Preservation and Aptiv and Tesla in Low Carbon Transport all contributing negatively.
Weakness has been broad based across the universe and portfolio, driven largely by the rotation. Names which have been weakest are notably those with the longest term growth outlooks, such as green hydrogen exposures. Those businesses with some positive exposure to inflation metrics, such as CPI1 linked contracts, have performed better.
We made no material changes to the portfolio during January, but recognise that multiples in some areas are becoming increasingly compelling.
Outlook
The EU and its member states have underlined their commitment to Net Zero 2050, set the framework for a green recovery in Europe and continue to advance longer term environmental policy. 2022 will be an important year for the 'Fit for 55' regulations within European Climate Law and for progress with the EU Green Taxonomy. China has made a commitment to net zero by 2060, a significant move which came sooner than many expected and continues to demonstrate commitment to the Energy Transition. The US has pledged to half emissions by 2030 on its path to Net Zero 2050 and progress with policy is becoming evident. Despite disappointment around the Build Back Better bill, low carbon tax credit extensions offer positive support. Corporates are also increasingly committed to Net Zero targets and are investing accordingly, seeking clean energy, storage and energy efficiency services. Delivering these commitments will require considerable investment in Clean Technology solutions, adding to the multi decade growth opportunities already evident for the Clean Economy. This strong and resilient demand for clean technology solutions encourages further innovation underpinned which continues to enhance the investment potential within the clean economy.
We retain the view that high quality management teams, operating businesses with a sustainable competitive advantage in their markets and with the benefit of secular tailwinds are best placed to weather the current storm and to seize opportunities for growth. The portfolio is therefore well positioned to benefit from the secular growth opportunities we see within the Clean Economy and we will seek to add to the best of these where valuations are becoming increasingly attractive.
No assurance can be given that the Clean Economy strategy will be successful. Investors can lose some or all of their capital invested. The Clean Economy is subject to risks including Equity; Emerging Markets; Global Investments; Investments in small and micro capitalisation universe; Investments in specific sectors or asset classes.
IENQSTogQ29uc3VtZXIgUHJpY2UgSW5mbGF0aW9u