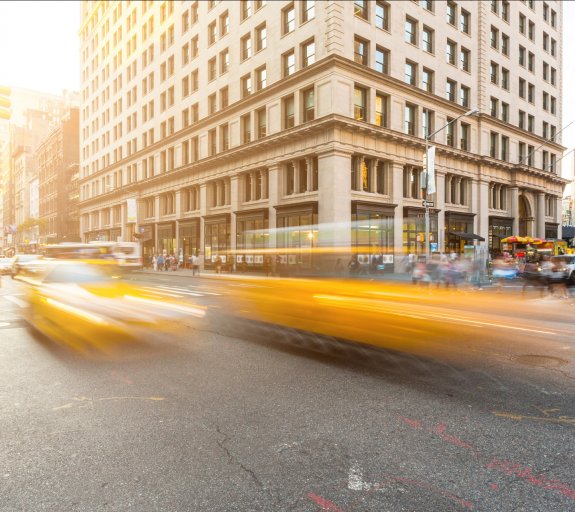 Why now may be an excellent entry point for US Short Duration High Yield
---
The recent sell-off in high yield has created an interesting buying opportunity for Short Duration High Yield.
At 6.6%, US Short Duration High Yield's current yield-to-worst is among the highest we've seen in over eleven years.
Since 2011, there have been only two other (brief) periods where our US SDHY strategy had yields above 6.6%: Dec. 2015 - Feb, 2016 (energy crisis) and March - May 2020 (onset of the pandemic).
As illustrated below, these sell-offs do not typically last long and tend to rebound very quickly.
Image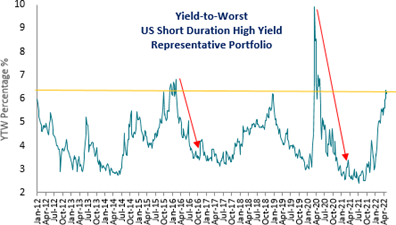 Source: AXA IM US, FactSet. AXA IM US SDHY Representative portfolio exclusive of cash. 
True default risk remains extremely low
The current default rate is 0.21%, compared to the long-term average high yield default rate of 3.4%.
Image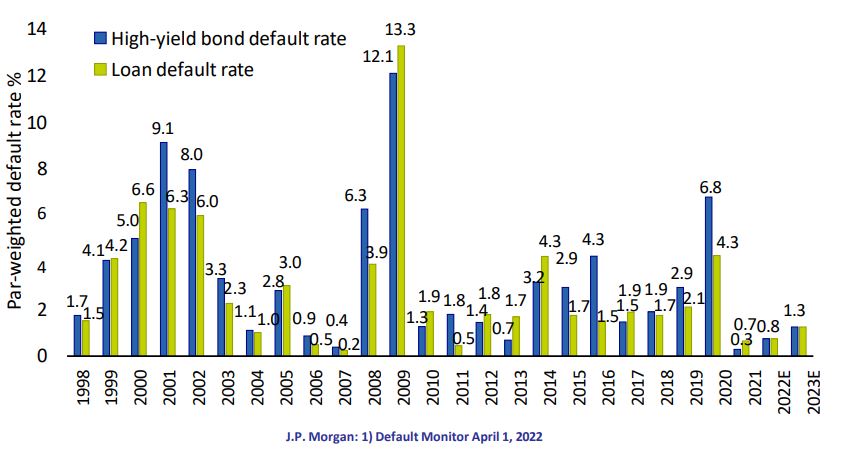 During a rising rate environment, Short Duration High Yield is constantly reinvesting into the new, higher yielding market.
The natural turnover of SDHY results in a high generation of cash. This, along with our duration management aims to insulate and dampen volatility within a rising rate environment.
Our US SDHY strategy generated positive total returns during years when short term interest rate rose in 2003-2006, 2009, 2013-2018, and 2021 (returns are Gross of fees).
History proves that US Short Duration High Yield has been resilient following market sell-offs
Only 12 periods prior to 2022 when AXA IM's US SDHY Strategy had two consecutive negative monthly returns
In 10 out of the 12 periods, the 1M forward return was positive
In all 12 periods, the 3M, 6M, and 12M forward returns were positive
No assurance can be given that our strategies will be successful. Investors can lose some or all of their capital invested. Our strategies are subject to risks including, but not limited to: Counterparty Risk, Liquidity Risk, Credit Risk.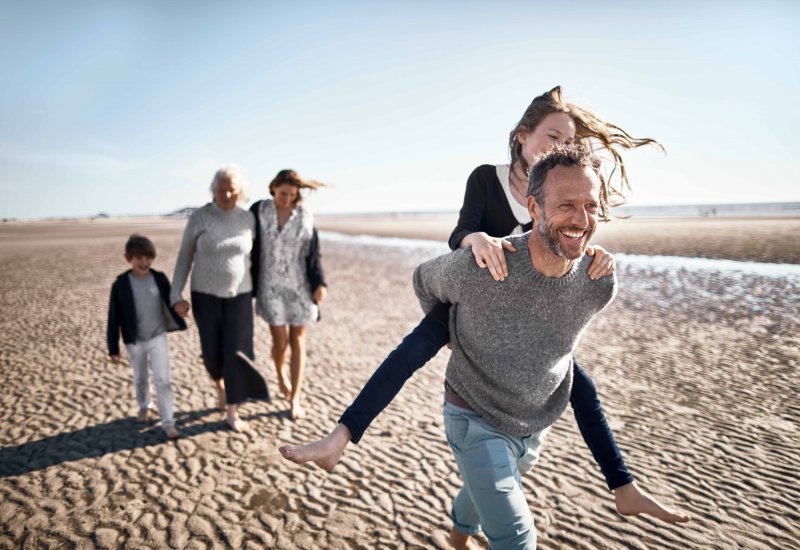 Fixed Income
High Yield Bonds
We offer a range of high yield strategies investing within and across regions, sectors and maturities.
find out more
Have our latest insights delivered straight to your inbox
SUBSCRIBE NOW