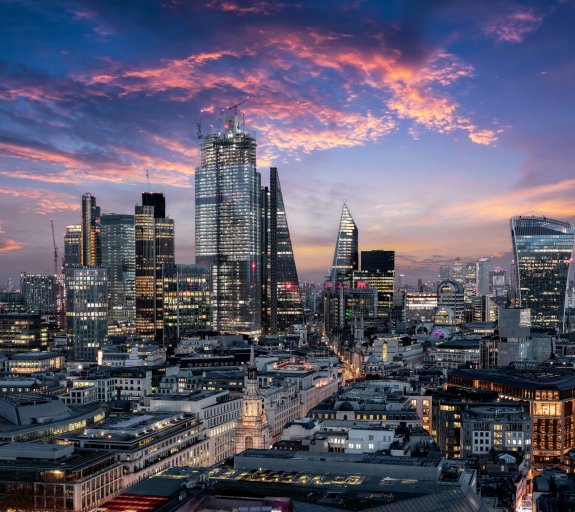 Six-month review: AXA Global Strategic Bond Fund
28 April 2021 (5 min read)
---
Introduction
Given the events over the past six months, we wanted to provide an update on performance and positioning for the recently launched onshore version of the AXA Global Strategic Bond Fund.
Considering the volatile environment for fixed income, the fund has held up well since launch (19/10/2020), largely trading sideways with a return of +0.20% to the end of March 2021.1 The longer-term track record of the offshore product is provided further down for comparison.
Below, we have shown performance against a range of fixed income markets, including UK Gilts and European high yield bonds. We believe the first six months of the onshore fund demonstrate the robustness of our investment process, with the fund avoiding the worst of the drawdown in government bond markets. We go into more detail on performance and positioning below.
QVhBIElNLCBBcHJpbCAyMDIxLiBQZXJmb3JtYW5jZSBmb3IgdGhlIFogc2hhcmUgY2xhc3MsIG5ldCBvZiBvbmdvaW5nIGNoYXJnZXMgb2YgNTRicHMsIGluY29tZSByZWludmVzdGVkLg==
Chart 1: Performance for AXA Global Strategic Bond Fund Z GBP
---
Please note that the fund is managed on a total return basis without reference to any market index. Market data is provided for the ICE BofA UK Gilt Index (G0L0), ICE BofA Sterling Corporate and Collateralized Index (UC00) and the ICE BofA Euro High Yield GBP Hedged Index (HE00) on a total return basis, gross dividends. Past performance is not a guide to future performance.
As a reminder, the offshore version of the AXA Global Strategic Bond Fund has been running since mid-2012, providing a comparable longer-term track record. Since launch (15/05/2012), the offshore product has produced a total return of 40.80%, with an annualised volatility of 3.3%.2 The investment process is the same across both onshore and offshore products, though the former is hedged to sterling as base currency instead of the US dollar.
Five-year performance for AXA WF Global Strategic Bond (offshore product)
| | | | | | |
| --- | --- | --- | --- | --- | --- |
|   | 31/03/2016 - 31/03/2017 | 31/03/2017 - 29/03/2018 | 29/03/2018 - 29/03/2019 | 29/03/2019 - 31/03/2020 | 31/03/2020 - 31/03/2021 |
| AXA WF Global Strategic Bonds I (H) q GBP | 7.07% | 1.26% | 3.02% | 1.7% | 7.37% |
Source: AXA IM as at 31/03/2021, AXA WF Global Strategic Bonds I (H) q GBP. Past performance is not a guide to future performance.
Performance and positioning review
The past six months largely coincides with the approval and rollout of vaccines against COVID-19. While investors greeted the news by sending government bond yields up, this was reversed in some markets by the end of year. UK 10-year Gilts, for example, retreated back to 0.2% by the end of 2020 after initially rising to 0.4% in early November. Higher risk fixed income performed well into the year end, buoyed by an improving macro backdrop and ongoing central bank support.
We continued to add risk to the portfolio into the year-end, adding to both emerging markets and developed market high yield to benefit from further spread tightening as the "hunt for yield" trade looked set to continue in 2021. US high yield spreads comfortably outperformed European high yield, which benefitted our relative positioning (19% in US high yield versus 6% in European high yield by year-end).
The main action over the last six months, however, has occurred in government bond markets, with UK and US yields breaking out of their 2020 trading ranges this year. At the same time, risk assets have remained broadly stable, with credit spreads continuing to narrow (see chart below).
U291cmNlOiBBWEEgSU0gYXMgYXQgMzEvMDMvMjAyMS4gUGVyZm9ybWFuY2UgcmVmZXJzIHRvIEFYQSBXRiBHbG9iYWwgU3RyYXRlZ2ljIEJvbmRzIEkgKEgpIHEgR0JQIHNoYXJlIGNsYXNzLCBuZXQgb2YgZmVlcy4qIFBhc3QgcGVyZm9ybWFuY2UgaXMgbm90IGEgZ3VpZGUgdG8gZnV0dXJlIHBlcmZvcm1hbmNlLg==
Chart 2: 10-year Gilts yields and credit spreads
---
Given market signals, we reversed our duration bias in February, taking approximately three years' worth of duration off mid-month (the fund has a duration leeway of between 0-8 years) and further reducing towards the end of the month. This proved critical in avoiding large drawdowns, with US ten-year yields up at 1.75% by the end of March.
As well as reducing outright duration, we also held a tactical curve steepening position in US Treasuries in February, as markets start to price in much more uncertainty surrounding future interest rates, albeit in the short term the Federal Reserve's commitment to dovish monetary policy is well received. Our curve steepening position in US Treasuries created a positive contribution to performance over February, demonstrating our ability to make money in both negative and positive environments for fixed income. We believe that the speed with which we were able to adjust positioning in February and March is testament to the flexibility of our fund.
While we still believe that risk assets will outperform and benefit from the global reopening of economies, further rises in government bond yields could lead to volatility in risk assets. We reduced exposure to some Asian credit in February and also put our credit default swap (CDS) index portfolio hedge back on in order to benefit from any spread widening.
As we look out to the rest of 2021, we believe the opportunity set within fixed income looks increasingly attractive. The market is currently testing the commitment of central banks to low rates, pricing in a more aggressive tightening path for the Federal Reserve than it itself has outlined. While we would not rule out further rises in US yields (perhaps to the psychologically important 2% threshold), we are starting to moderate our duration view slightly by taking off our steepening position in US Treasuries, in favour of a moderate bias towards flattening, in anticipation of the potential buying opportunity ahead.
Four themes for the rest of the year
More broadly, we believe there are four key areas to watch in 2021. These are not so much predictions but key areas to watch going forward.
1. Central banks are here to stay
While the recovery may be underway, the economy is still reliant on central bank support. Restrictions on everyday life are likely to remain in place until the summer for many countries, even if they are rapidly being rolled back in the US. Even if we do see a relatively quick return to normality, we think central banks will remain cautious, much as they did in the wake of the Global Financial Crisis. In the medium term, we believe this translates into opportunities to buy high quality government debt, even if markets are challenging central bank policy commitments in the short term. 
2. Vaccine rollout should support a gradual reopening of economies
At the same time, the vaccine rollout should facilitate a gradual reopening of economies, supporting higher risk assets. April has continued to see good progress on vaccine rollouts, with the US averaging around three million shots per day and the vaccination programme appearing to accelerate in the EU. While many European countries imposed additional restrictions towards the end of March, these should be gradually rolled back over the second quarter, and we are expecting a strong rebound in the latter half of the year.
We believe that the vaccine rollout limits the downside risks to credit, but there is the potential for volatility as the world normalises. Economic data will become difficult to read over the coming months, especially data around inflation and whether the economy really is shifting into a new regime (we are sceptical for now). Any rebound could also contribute further upwards pressure to bond yields, which may of course spill over into credit and equity markets.
3. A market for active security selection
Given the above two factors, this is an environment where individual credit selection is incredibly important. There will be clear winners and losers over the coming months, whether through sectors exposed to a post-pandemic consumer boom, or companies emerging stronger from the pandemic and taking market share from weaker competitors. While government support has delayed much of the economic fallout from the pandemic, it will start to be felt once aid starts to be scaled back.
4. Volatility and uncertainty to persist
With vaccination rollouts accelerating and plenty of pent-up demand on the sidelines, you might argue it is difficult to be anything but optimistic about a rebound for the global economy.
Whether the reality lives up to expectation is another matter, however. There is a clear risk that the virus evolves to evade existing vaccine protection, while any resurgence in cases could hurt economies as people voluntarily stay at home. There are further uncertainties around whether consumers will spend their lockdown savings, or if they will be tempted to hoard cash and maintain more of a safety buffer after the last 18 months of uncertainty.
In this environment, we think it is sensible to maintain a balanced attitude to taking risk. Our favourable view on risk has served us well in 2021, helping to offset weakness in higher quality fixed income. We are mindful that 2021 is not without its challenges, however, and stand ready to seek additional defensive exposure in the portfolio if needed.
A go-anywhere strategic bond fund
We believe investors can continue to benefit from a traditional strategic bond fund, which focuses on delivering attractive risk-adjusted returns throughout the economic cycle. By structurally diversifying the fund across different risk buckets in fixed income, and using our flexibility to tactically adjust the portfolio, we believe we can deliver an attractive solution for investors, delivering steady returns with low equity correlation.
We will continue to update investors regularly on our onshore fund, as well as our wider fixed income views.
---
Additional Risks
Counterparty Risk: failure by any counterparty to a transaction (e.g. derivatives) with the Fund to meet its obligations may adversely affect the value of the Fund. The Fund may receive assets from the counterparty to protect against any such adverse effect but there is a risk that the value of such assets at the time of the failure would be insufficient to cover the loss to the Fund.
Derivatives: derivatives can be more volatile than the underlying asset and may result in greater fluctuations to the Fund's value. In the case of derivatives not traded on an exchange they may be subject to additional counterparty and liquidity risk.
Geopolitical Risk: investments issued or traded on markets in different countries may involve the application of different standards and rules (including local tax policies and restrictions on investments and movement of currency), which may be subject to change. The Fund's value may therefore be impacted by those standards/rules (and any changes to them) as well as the political and economic circumstances of the country/region in which the Fund is invested.
Interest Rate Risk: fluctuations in interest rates will change the value of bonds, impacting the value of the Fund. Generally, when interest rates rise, the value of the bonds fall and vice versa. The valuation of bonds will also change according to market perceptions of future movements in interest rates.
Securitised assets or CDO assets risk: Securitised assets or CDO assets (CLO, ABS, RMBS, CMBS, CDO, etc.) are subject to credit, liquidity, market value, interest rate and certain other risks. Such financial instruments require complex legal and financial structuring and any related investment risk is heavily correlated with the quality of underlying assets which may be of various types (leveraged loans, bank loans, bank debt, debt securities, etc.), economic sectors and geographical zones.
Emerging Market Risks: emerging markets or less developed countries may face more political, economic or structural challenges than developed countries. As a result, investments in such countries may cause greater fluctuations in the Fund's value than investments in more developed countries.
Liquidity Risk: some investments may trade infrequently and in small volumes. As a result, the fund manager may not be able to sell at a preferred time or volume or at a price close to the last quoted valuation. The fund manager may be forced to sell a number of such investments as a result of a large redemption of shares in the Fund. Depending on market conditions, this could lead to a significant drop in the Fund's value and in extreme circumstances lead the Fund to be unable to meet its redemptions.
Credit Risk: the risk that an issuer of bonds will default on its obligations to pay income or repay capital, resulting in a decrease in Fund value. The value of a bond (and, subsequently, the Fund) is also affected by changes in market perceptions of the risk of future default. The risk of default for high yield bonds may be greater.
Risks linked to investment in sovereign debt: Where bonds are issued by countries and governments (sovereign debt), the governmental entity that controls the repayment of sovereign debt may not be able or willing to repay the capital and/or interest when due in accordance with the terms of such debt. In the event of a default of the sovereign issuer, a Fund may suffer significant loss.
High yield bonds risk: These bonds are issued by companies or governments with lower credit ratings and as such are at greater risk of default or rating downgrades than investment grade bonds.
Contingent convertible bonds ("CoCos"): these financial instruments become loss absorbing upon certain triggering events, which could cause the permanent write-down to zero of principal  investment and/or accrued interest, or a conversion to equity that may coincide with the share price of the underlying equity being low. It is possible in certain circumstances for interest payments on certain CoCos to be cancelled in full or in part by the issuer, without prior notice to bondholders.
Further explanation of the risks associated with an investment in this Fund can be found in the prospectus.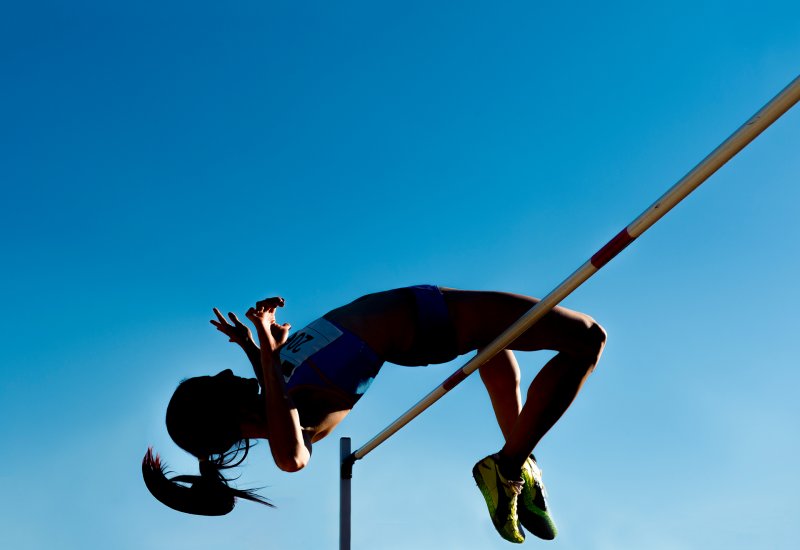 Fixed income
What is unconstrained fixed income?
This provides the potential flexibility to capitalise on opportunities across the fixed income spectrum as and when they arise.
Find out more
Have our latest insights delivered straight to your inbox
SUBSCRIBE NOW
Not for Retail distribution