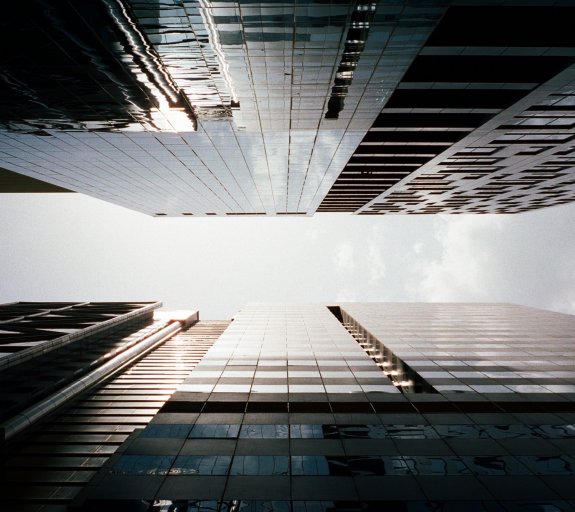 Short-dated sterling credit market: Highest yield on offer since 2009
13 October 2022 (5 min read)
---
This year, the sterling credit market has experienced its largest ever drawdown following a large rise in gilt yields and much wider credit spreads
The AXA Sterling Credit Short Duration Bond Fund substantially outperformed both the sterling credit universe and peers over this period thanks to its structural defensive positioning and active management
We believe short-dated sterling corporate bonds are now attractive, with the highest yield on offer since 2009 and a powerful 'pull-to-par' effect likely to add to performance as bonds mature
After a difficult year – and an especially brutal September – sterling corporate bonds are now looking attractive. Yields are historically high, while low valuations could exert a strong 'pull-to-par' effect as bonds approach maturity over the next 24 months.
Nicolas Trindade, fund manager of the AXA Sterling Credit Short Duration Bond Fund, describes how market turbulence has opened up an opportunity in the asset class.
Important information:
No assurance can be given that our investment strategies will be successful. Investors can lose some or all of their capital invested.
Additional risks associated with this fund include:
Counterparty Risk: failure by any counterparty to a transaction (e.g. derivatives) with the Fund to meet its obligations may adversely affect the value of the Fund. The Fund may receive assets from the counterparty to protect against any such adverse effect but there is a risk that the value of such assets at the time of the failure would be insufficient to cover the loss to the Fund.
Derivatives: derivatives can be more volatile than the underlying asset and may result in greater fluctuations to the Fund's value. In the case of derivatives not traded on an exchange they may be subject to additional counterparty and liquidity risk.
Interest Rate Risk: fluctuations in interest rates will change the value of bonds, impacting the value of the Fund. Generally, when interest rates rise, the value of the bonds fall and vice versa. The valuation of bonds will also change according to market perceptions of future movements in interest rates.
Liquidity Risk: some investments may trade infrequently and in small volumes. As a result the Fund manager may not be able to sell at a preferred time or volume or at a price close to the last quoted valuation. The Fund manager may be forced to sell a number of such investments as a result of a large redemption of shares in the Fund. Depending on market conditions, this could lead to a significant drop in the Fund's value and in extreme circumstances lead the Fund to be unable to meet its redemptions.
Credit Risk: the risk that an issuer of bonds will default on its obligations to pay income or repay capital, resulting in a decrease in Fund value. The value of a bond (and, subsequently, the Fund) is also affected by changes in market perceptions of the risk of future default. Investment grade issuers are regarded as less likely to default than issuers of high yield bonds.
Further explanation of the risks associated with an investment in this Fund can be found in the prospectus.
This marketing communication does not constitute on the part of AXA Investment Managers a solicitation or investment, legal or tax advice. This material does not contain sufficient information to support an investment decision.
Due to its simplification, this document is partial and opinions, estimates and forecasts herein are subjective and subject to change without notice. There is no guarantee forecasts made will come to pass. Data, figures, declarations, analysis, predictions and other information in this document is provided based on our state of knowledge at the time of creation of this document. Whilst every care is taken, no representation or warranty (including liability towards third parties), express or implied, is made as to the accuracy, reliability or completeness of the information contained herein. Reliance upon information in this material is at the sole discretion of the recipient. This material does not contain sufficient information to support an investment decision.
Before making an investment, investors should read the relevant Prospectus and the Key Investor Information Document / scheme documents, which provide full product details including investment charges and risks. The information contained herein is not a substitute for those documents or for professional external advice.
The products or strategies discussed in this document may not be registered nor available in your jurisdiction. Please check the countries of registration with the asset manager, or on the web site https://www.axa-im.com/en/registration-map, where a fund registration map is available.  In particular units of the funds may not be offered, sold or delivered to U.S. Persons within the meaning of Regulation S of the U.S. Securities Act of 1933. The tax treatment relating to the holding, acquisition or disposal of shares or units in the fund depends on each investor's tax status or treatment and may be subject to change. Any potential investor is strongly encouraged to seek advice from its own tax advisors.
For more information on sustainability-related aspects please visit https://www.axa-im.com/what-is-sfdr
For investors located in the European Union:
Please note that the management company reserves the right, at any time, to no longer market the product(s) mentioned in this communication in the European Union by filing a notification to its supervision authority, in accordance with European passport rules.
In the event of dissatisfaction with AXA Investment Managers products or services, you have the right to make a complaint, either with the marketer or directly with the management company (more information on AXA IM complaints policy is available in English: https://www.axa-im.com/important-information/comments-and-complaints ). If you reside in one of the European Union countries, you also have the right to take legal or extra-judicial action at any time. The European online dispute resolution platform allows you to submit a complaint form (available at: https://ec.europa.eu/consumers/odr/main/index.cfm?event=main.home.chooseLanguage) and provides you with information on available means of redress (available at: https://ec.europa.eu/consumers/odr/main/?event=main.adr.show2).
Summary of investor rights in English is available on AXA IM website https://www.axa-im.com/important-information/summary-investor-rights. Translations into other languages are available on local AXA IM entities' websites.
AXA Sterling Credit Short Duration Bond Fund is a sub-fund of AXA IM Fixed Income Investment Strategies which is a Luxembourg UCITS IV Fund ("fonds commun de placement") approved by the CSSF and managed by AXA Funds Management, a société anonyme organized under the laws of Luxembourg with the Luxembourg Register Number B 32 223RC, and whose registered office is located at 49, Avenue J.F. Kennedy L-1885 Luxembourg.
Have our latest insights delivered straight to your inbox
SUBSCRIBE NOW