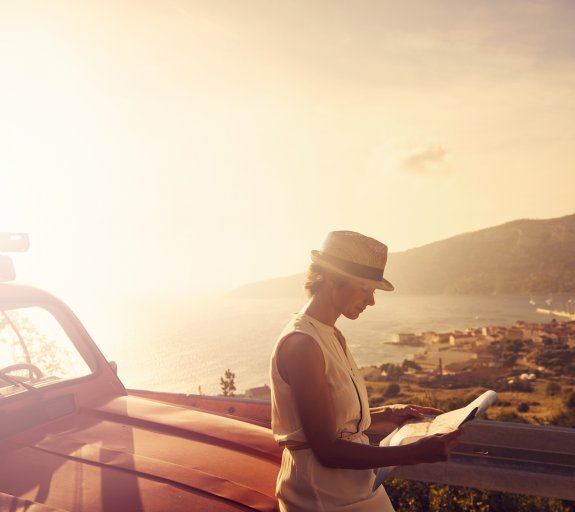 How should we think about volatility?
15 June 2020 (7 min read)
---
It is generally accepted in investing that the pursuit of greater reward usually means taking on greater risk - and that volatility and risk are the same thing. Both these statements are somewhat true, but it is important to look a little deeper.
Volatility describes a certain type of risk: the risk that the price of the asset in which you have invested fluctuates over time. This is not the same as the broader definition of investment risk, which is the risk of permanent capital loss when the time comes to close an investment.
Low volatility asset prices are usually steadier over time, while high volatility asset prices fluctuate more dramatically. This can mean holding low volatility assets feels more comfortable on the 'journey' towards investment goals. But it does not necessarily make those goals more likely to be achieved. Let's consider the example below, showing two investments of $100, held for five years:
Image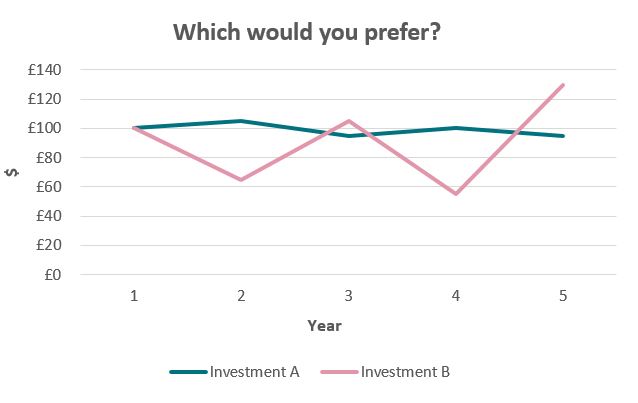 Investment A is made in a low volatility asset, while Investment B is made in a high volatility asset. The journey in Investment A has been smoother but, by the time the asset is sold in year five, the investor has lost 5%. Investment B has been a much more turbulent journey but, by the time the asset is sold in year five, the investor has gained 30%.
Of course, high volatility assets won't always outperform low volatility assets. What matters is the time horizon of the investment and when you need to sell. If the investor in Investment B had a five-year time horizon but panicked in year two and sold the asset, they would miss out on overall gains over the next three years and realise a permanent capital loss. However, if their time horizon was four years and they had to sell in year four, they would have no choice but to realise that loss.
So, when thinking about volatility, it is important to consider your tolerance and time horizon. Lower-volatility assets may be more suitable for investors on a shorter or set time horizon for achieving their investment goals, or who may find seeing short-term fluctuations in the value of their investment too uncomfortable to tolerate.
For investors who can afford to ride out short-term fluctuations and are not likely to be forced to sell at a set point in time, higher rewards may be achievable in higher volatility assets. Indeed, for this type of investor, volatility can be helpful rather than harmful in terms of periodically presenting opportunities to buy more of an asset you already like, at a cheaper price. For example, if the investor in Investment B has invested more in the asset in year four, their ultimate gain from the investment would have been even higher.
To find out more about the basic concepts of volatility – and the risks and opportunities it presents – please watch the videos below.
Have our latest insights delivered straight to your inbox
SUBSCRIBE NOW
Not for Retail distribution