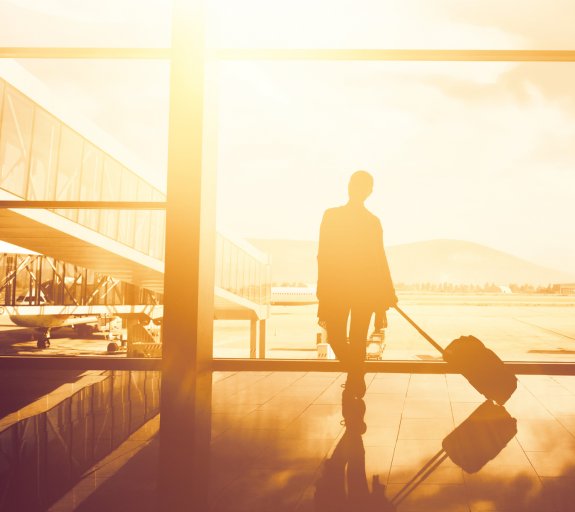 Do inflation-linked bonds need high inflation?
10 November 2020 (5 min read)
---
Governments and central banks have pursued extraordinary measures to help support the global economy over 2020, raising concerns that too much stimulus will result in higher inflation. However, inflation-linked bonds do not need a dramatic rise in inflation to be a good investment; instead, investor expectations of inflation just need to be higher than where they are currently.
Playing a return to inflation
Central banks are really trying to do two things when it comes to inflation. The first is to create it. With inflation modestly above interest rates, governments find it easier to reduce their debt burdens and ensure the long-term sustainability of their finances.
The second objective is to boost inflation expectations. This gets consumers and businesses into the habit of expecting a stable rate of inflation, rather than deferring purchases in case prices are lower in six months' time.
When we think about inflation-linked bonds in fixed income portfolios today, we are really thinking about inflation expectations, which we believe are low relative to where they might be in a few quarters. We have had a conservative allocation – and low duration – exposure to inflation-linked bonds for some time and, while this has been vindicated, our analysis is now pointing to higher prices in some sectors. As a result, we believe investors should consider rotating some of their nominal government bond exposure into their inflation-linked counterparts.
A more nuanced way to take risk
Inflation breakevens typically widen when spreads tighten, and display a positive correlation to equities. While fixed income investors can normally take more risk by adding to areas such as high yield bonds, we believe the modest risk-on nature of inflation-linked bonds is attractive today, particularly with high yield prices having recovered strongly from their March lows. Inflation over credit might be a more muted way to take risk, but that might be no bad thing in the current environment.
Where do central banks fit into all this?
To be clear, we do not expect a dramatic spike in inflation, and do not believe that today's fiscal and monetary stimulus will necessarily lead to higher inflation. While the global economy may have benefitted from a more direct injection of stimulus than in 2008, a lot of it is compensatory rather than stimulatory – e.g. furlough schemes replacing the wages of hospitality workers. A lot of the stimulus that enters the economy will be 'mopped up' as people and businesses are compensated for the economic side effects of the pandemic.
In fact, our experience following 2008 suggests central banks will be on hold for longer than people think. We would not be surprised if the Federal Reserve stayed on hold until the mid-2020s.
The recovery so far has largely been driven by stimulus packages, but a vaccine still needs to be released and distributed before the economy can really start to put the crisis behind it. It will take time to recover and be certain of the recovery's strength. Before you know it, a three to four-year horizon for central banks to raise rates looks sensible, perhaps even ambitious.
Central banks will of course do everything within their power to try to reflate the economy. The Fed's decision to aim for an average rate of inflation over time, rather than a consistent target, looks like an underappreciated change.
In Europe, the European Central Bank (ECB) has delayed the conclusion of their own monetary policy review until mid-2021 but it is likely to include some review of their inflation targeting. With the terms of leaving the EU still uncertain in the UK, we may well begin to see price pressures in many sectors and higher inflation readings materialise. We would anticipate that the Bank of England would tolerate a period of above target inflation by keeping rates on hold as the economy continues to recover from the impact of COVID and as it navigates its way in a post Brexit world.
Therefore, we think inflation breakevens could widen as the market comes to appreciate the significance of this new asymmetrical inflation targeting from the major central banks, making inflation protection attractive especially in areas such as the US, UK and to a lesser extent in Germany and France.
Positioning across fixed income
Within our Global Strategic Bond Strategy, we take great care to express the core convictions of our investment teams in our portfolios. We have a strong inflation capability and believe the asset class can play an important diversifying role. Our investment framework provides diversification across a range of different risk factors – such as inflation – through the cycle.
Given today's uncertain environment, a barbell portfolio approach to portfolio management seems sensible, using duration to hedge out riskier exposure. Within government bonds, we believe investors should consider rotating some of their nominal exposure into inflation assets. Many fixed income markets have had a good run over the past six to nine months. Time to see whether investors will appreciate the inflation-linked market.
Have our latest insights delivered straight to your inbox
SUBSCRIBE NOW
Not for Retail distribution