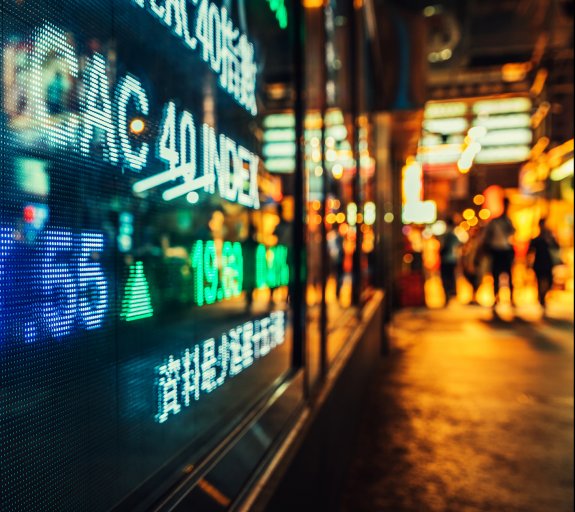 AXA Global Strategic Bond Fund: The "reflation trade" gathers pace
17 February 2021 (5 min read)
---
Key points
US 10-year treasuries went through 1% in yield following improved economic data
Inflation break-evens moved higher as inflation-linked bonds outperformed nominals
We spent the month adding to credit spread opportunities in the portfolio
---
What's happening?
US 10-year treasuries moved up through 1% yield for the first time since March 20, as US rates underperformed UK and European equivalents. UK 10-year gilts closed the month at 0.33% in yield, +13bps higher than at 2020 end.
Renewed focus on the "reflationary trade" as credit spreads tightened and markets looked towards later in the year when vaccine distribution is well underway and many economies should unlock.
Global economic data improved which, albeit still volatile, supported the recovery trade. Major focus over coming months will be on the inflation data which should print higher, although expectations are for the pick-up to peak in the first half of the year.
Portfolio positioning and performance
Defensive (41%): the portfolio's duration of c.5 years detracted from monthly performance as US yields moved higher and dragged returns negative. Our 11% exposure to inflation-linked bonds outperformed their nominal equivalents as break-evens moved higher. Overall allocation to Defensive assets was down at 41% from 50% in October 20, emphasising the shift in risk profile over recent months.
Intermediate (24%): we added to both US and European/UK credit in the secondary market in order to add credit spread to the portfolio. Particular focus was on corporate hybrid bonds from utility and telecommunication issuers.
Aggressive (35%): exposure to high yield and emerging market assets rose slightly during the month. The new issue market was a central theme, as is customary at the start of the year, with a variety of new deals offering us opportunities to add spread risk to the portfolio. US high yield returns were strongest against a backdrop of negative returns for credit and government bonds.
Outlook
The "reflation trade" gathered pace during January, as government bond yields rose and better returns were seen further down the credit curve. Our core view is that government bond yields will offer attractive investment opportunities as momentum continues towards higher yields, and we wait for chances to add risk.  
Credit and high yield spreads continue to tighten, which is beneficial to performance, but at some stage that risk/reward may point towards higher quality credit opportunities.
We expect the powerful forces of QE and demand for fixed income assets to be central themes to 2021, potentially driving valuations higher.
No assurance can be given that the AXA Global Strategic Bond Fund will be successful. Investors can lose some or all of their capital invested. The AXA Global Strategic Bond Fund is subject to risks including counterparty risk, derivatives risk, geopolitical risk, interest rate risk, securitised assets or CDO assets risk, emerging market risk, liquidity risk, credit risk, risks linked to investments in sovereign debt, high yield bonds risk and contingent convertible bonds ("CoCos") risk. Further explanation of the risks associated with an investment in this fund can be found in the prospectus.
Have our latest insights delivered straight to your inbox
SUBSCRIBE NOW
Not for Retail distribution