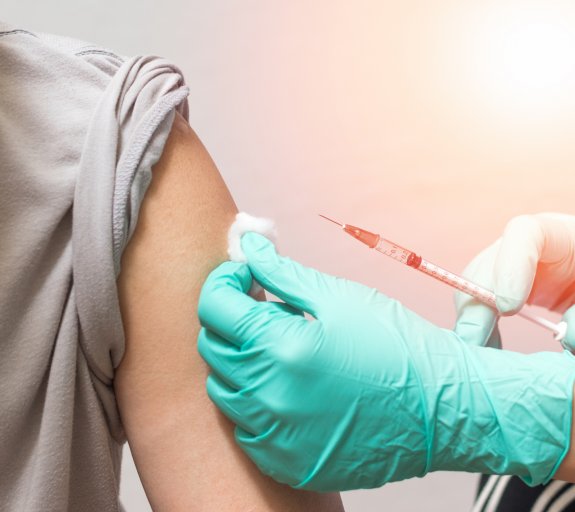 When the share count counts
17 February 2021 (3 min read)
---
With the UK having reached its target of vaccinating 15m people by mid-February, I thought I'd share some thoughts about vaccines and the reopening trade.
Along with another of our portfolio managers, I met with AstraZeneca's Head of BioPharmaceuticals R&D last week. The great news is that the Oxford/AstraZeneca vaccine is estimated to be 82% effective at 12 weeks and offers 100% protection against severe hospitalisation and death from COVID-19.
Armed with this data and similar data from the Pfizer BioNTech vaccine, it is natural that the conversation in Parliament, the UK equity market and households across the land has focused around the likely pace of reopening. Fast, cautious or Goldilocks?
The concurrent debate around reopening trades in the stock market is one of the most interesting topics right now. We can't go into too much detail on individual companies and their future prospects for various reasons, but January saw a continuation of the trends witnessed in the second half of 2020, namely investors buying companies with exposure to the reopening of sectors most affected by the pandemic, namely retail and leisure, and also corporate activity.
The reopening trade has certainly done well, but is this the right reaction?
Consider a hypothetical tourist business. It has the cash to make it to the other side, a bright future once the economy reopens and may benefit from reduced competition as its rivals retrench or go under. Great opportunity?
Not so fast. The share price is down from its pre-COVID highs by a third while its share count is up by 45%. In other words, you are dividing the value of the business by a higher number of shares. In addition, debt has risen so the "enterprise value" of the business is also up.
In light of this, we have to ask whether the earnings power of the business is really higher now than before the pandemic to take into account the higher number of shares in issue?
Although our example is only fictional, it isn't far from what has happened in some cases.
We have been selectively looking at some recovery situations that fit with our 'quality growth' approach over the last six months. There are certainly good businesses trading on attractive multiples in the UK, but research is more important than ever in our opinion. The reopening trade has pitfalls as well as potential for investors and staying active will be key.
Have our latest insights delivered straight to your inbox
SUBSCRIBE NOW
Not for Retail distribution