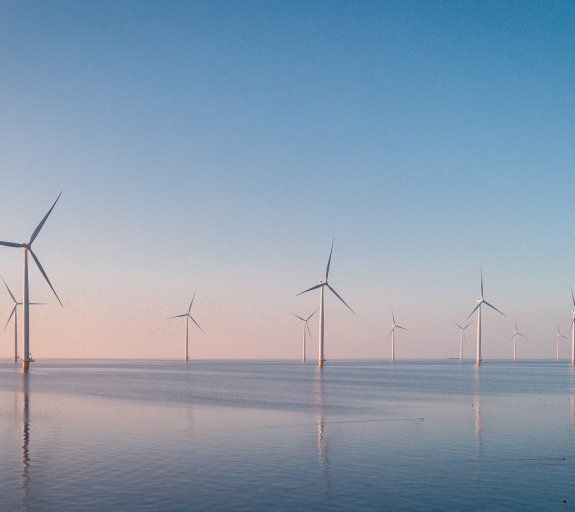 Unsung ESG Heroes - People
31 July 2023 (5 min read)
---
Social change is creating new pressures on our world, and investors can help society adapt by providing capital to companies that are responding to these changes. David Shaw, portfolio manager on the AXA IM sustainable equity team highlights three companies that we think could benefit from growth opportunities arising from demographic change and societal shifts.
Population demographics are changing. By 2030, one-in-six people will be aged 60 years or over and the number of people aged 80 or older is expected to triple between 2020 and 2050, reaching 426 million. While this shift in distribution towards older ages started in high-income countries, it is now low- and middle-income countries that are experiencing the greatest change. By 2050, two-thirds of the world's population over 60 years will live in low- and middle-income countries.1
This provides the backdrop to some of the most compelling investment opportunities within global equities. These powerful dynamics are one of the key reasons why we use a thematic 'People approach' in our AXA IM Sustainable range of funds that invest in companies shaping our future for the better.
There are three specific areas where we see the most compelling opportunities within this theme:
Healthcare/care provision - Growth in the global medical and healthcare markets is driven by the rise in chronic diseases, a growing geriatric population, rising disposable income and improved access to healthcare facilities.
Financial resilience - Increasing life expectancy and stretched social care systems will require individuals to plan earlier and save more for retirement.
Entertainment & wellbeing - Changing consumer values associated with demographic change has placed increased importance on time spent with friends and family, and recreational activities including exercise and healthy foods.
Focusing on companies helping to bring about change
The companies we highlight here are held across the AXA IM Sustainable Fund range. They are companies that we believe could benefit from the powerful tailwinds highlighted above, but they also go that extra mile to provide a positive impact on society. We consider them to be among the 'Unsung Heroes' of sustainable investment.
Healthcare - Fujifilm Holdings
Most readers will be familiar with the brand name Fujifilm. Way back into last century, when we still took photographs using compact cameras, Fujifilm had a near duopoly with Kodak in camera film. By the beginning of the 21st century, the company could see the digital photography age looming, and set about transforming the business into new areas for growth. Fuji's strengths in imaging and fine chemicals meant that the company already had a medical equipment business - x-ray diagnostic equipment and film supplies was a core strength. However, with a proactive acquisition strategy, Fujifilm has today become a global leader in a number of healthcare technology and pharmaceutical materials.
A bio contract and development organisation (bio CDMO) essentially provides the building blocks for large-scale pharmaceutical production. Fuji first entered this market in 2001, at its infancy, and throughout the next decade built up its capabilities and scale.
Over the next two years, Fujifilm is poised to become the leading bio CDMO supplier as it triples capacity. Its strong pipeline with major pharmaceutical customers gives it the visibility to invest in such a dramatic capacity increase. Indeed, without Fuji's CDMO materials supply, it would not have been possible to produce several COVID vaccines in sufficient quantity.
Medical equipment is also a focus for growth at Fujifilm. The company has moved on from x-rays into MRI and CT scanners, endoscopes and even cloud services for medical institutions. Last year it acquired Hitachi Imaging to bolster its product offering, and now aims to grow this business to join the top global players.
We see Fujifilm as a success story of how companies can transition from legacy business areas and grow into new businesses to support future growth. In doing so, Fujifilm is helping to support global society at the forefront of medical and pharmaceutical development.
Financial resilience – Just Group
Just Group is a specialist UK financial services company and a leading provider of retirement income products and services to individual and corporate clients. Its purpose is to help people achieve a better later life. This focus on the customer is reflected in its sustainability agenda and commitment to conducting its business responsibly, ensuring customers receive fair value and outstanding service.
Its vulnerable customer programme is a good example of how the business strives to deliver good outcomes for all its customers, including those needing additional or different support. Colleagues are given essential training on the characteristics or circumstances that can make a customer vulnerable and are supported by a network of 'vulnerable customer champions'. The champions' specific role is to identify anything that might make it difficult for someone who has additional or different needs to do business with the firm – and find a way to improve it.
Just has also been upskilling financial intermediaries and, since 2019, has been working with the Society of Later Life Advisers (SOLLA) to offer a free, online training module for advisers on 'Consumer Vulnerability in Later Life'. They have even been recognised by the Financial Conduct Authority as offering best practice for supporting advisers and other stakeholders in learning how best to support vulnerable customers and their families. It is pleasing to note that around 15,000 registrations for the training have been received to date.
Entertainment & wellbeing – Planet Fitness
Within the US fitness market, we believe Planet Fitness is well-placed to help continue broaden access to fitness clubs. It is the low-cost provider in the US, which has helped it be the fastest growing fitness club over the last decade. Planet Fitness is well recognised for its low-cost membership ($10 per month) and its 'judgement free zone' aimed at providing a workout zone where everyone can feel comfortable.
Where we feel this company is much less appreciated is highlighted by its approach to teenagers and to its own staff. Post-COVID, Planet has relaunched its 'High School Summer Pass', where high school-aged teens can work out for free in its gyms over the summer months. In 2022, this attracted 3.5 million high school teenagers (compared to 1 million in 2019).
As well as being a benefit to their physical fitness, Planet's surveys showed a large majority of respondents reckoned that their overall mood improved after exercise. This comes against a backdrop where the US Centre for Disease Control (CDC) stated that adolescents are experiencing a mental health crisis, with one-in-three experiencing poor mental health and nearly half feeling persistently sad or hopeless (based on  CDC's Adolescent Behaviours and Experiences Survey, 2021). Over the long term, we expect Planet to benefit from these free members eventually becoming members.
On a different note, Planet Fitness recognises that gym employees still deserve career opportunities. Its career development programs range from ongoing professional-level workshops led by its training department to online courses through Planet Fitness University (PFU). It currently offers over 80 courses through PFU to all gym employees and unlimited access to professional development courses for PFHQ employees. During most times, but especially during periods of low unemployment, we believe that companies that look after the long-term prospects of their employees benefit with higher retention rates.
Capital at risk. The value of investments, and any income from them, can fall as well as rise and investors may not get back the amount originally invested.
QWdlaW5nIGFuZCBoZWFsdGgsIFdvcmxkIEhlYWx0aCBPcmdhbmlzYXRpb24=
Have our latest insights delivered straight to your inbox
SUBSCRIBE NOW