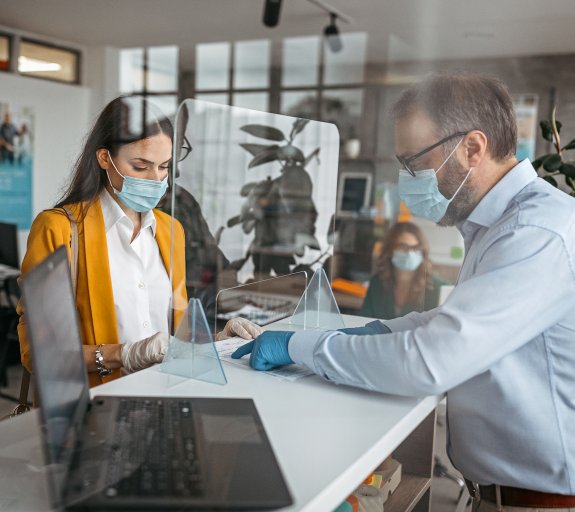 UK plc: Coming out of COVID fighting
16 April 2021 (5 min read)
---
No nation emerged from 2020 economically unscathed, but the UK was hit harder than many, suffering the worst economic recession amongst the G7.1 In all, the country endured a 9.9% contraction - the largest annual GDP fall on record - as COVID-19 restrictions hit output.2
Market performance reflected the beleaguered backdrop with the FTSE All-Share and FTSE 100 indices finishing 2020 down 10% and 12% respectively.3
But sentiment is shifting. The UK has a long-awaited trade deal with the European Union (EU), and while many challenges continue to surround the details, getting to this point following the protracted negotiations has at least given investors some clarity.
Vitally, Britain's hugely successful vaccination rollout has boosted optimism. As of 31 March, well over 30 million people had received their first jab, way ahead of most nations, and certainly its EU neighbours who have been hit with supply constraints.4
The reinvigorated environment has already seen a major change in fortune. Year to date the market is back in positive territory; in April in expectation of a strong economic recovery, the FTSE 100 reached its highest level in over a year while the FTSE 250 hit a record high.5 In addition, the FTSE SmallCap ex Investment Trust Index is up over 100% from its 2020 low.6
AXA IM Framlington UK Equity Income strategy manager Simon Young says: "We have lagged as a stock market, but many companies are trading at a significant discount compared to global comparators – and we believe many of these have a great growth outlook."
Economic rebound
In the wake of the successful inoculation strategy, confidence is high that the UK economy will enjoy a robust rebound – especially given the amount of corporate and household cash that has been sitting on the side. Bank of England Chief Economist Andy Haldane has even asserted the UK could witness a "rip-roaring" recovery if "even a small amount" of household savings are spent.7
AXA IM CIO, Core Investments, Chris Iggo says: "The UK government will be cautious in re-opening, especially when it comes to foreign travel, but it is on track to restart the economy, remove restrictions on social mobility and allow shuttered businesses to reopen. Growth should enjoy a boost, and the UK will have an advantage in being able to address the economic scarring. This could potentially provide a welcome uplift for investors."
Chancellor Rishi Sunak's March Budget also added to the positive momentum, at least in the short term, by extended fiscal support for the economy this year and next while deferring tightening measures until 2023.
But the UK is not out of the woods yet and many obstacles remain. The UK government deficit is set to record its highest levels since World War II. Debt is projected to have risen to 100% of GDP and to peak at 107%.8 However, we believe that outlook for both interest rates and economic growth should mitigate any concerns about the sustainability of debt levels.
Brexit is still causing headaches for many exporting businesses and it is likely that EU policy will encourage even more activity to relocate to the bloc from the UK - Amsterdam has already surpassed London in share trading volume.9 But longer term, Iggo suspects that "we will see several years of parts of the trade deal being renegotiated once both sides identify the economic losses associated with Brexit".
Equally, the pandemic's course from here will still influence the country's economic outlook. However new cases have fallen back sharply from the peak of 68,000 in early January,10 although this is against a backdrop of a third wave emerging across Europe, just as the UK begins to gingerly ease restrictions.
Growth: 2021 and beyond
AXA IM Head of Macro Research David Page believes the emergence from lockdown looks set to deliver a meaningful boost to activity. He says: "We forecast growth of 5% and 7% in 2021 and 2022 respectively, ahead of the consensus estimations. This solid growth would see the UK best its pre-COVID-19 level by the second quarter of next year, but it would not recover its pre-coronavirus trend before the end of 2022."
As such, Page expects inflation to rise above 2% this year, primarily due to base effects - to average 1.9% for the year, but to settle lower next year, averaging 1.6% - below the Bank of England forecast of 2%.
In terms of monetary policy, Page asserts: "The Bank of England has adopted a pragmatic wait-and-see approach amidst significant uncertainty over the growth and inflation outlook. Nevertheless, its quantitative easing strategy is relatively hawkish compared to international peers, something that is impacting asset markets, and we think we will see inflation more subdued than the Bank projects."
Page states that unemployment is being hidden by the furlough scheme but estimates that it will still be 6% when the scheme elapses, now not scheduled until end-September. "This will be a major headwind for the UK economy and will require consistent fiscal and monetary policies to address. However, we do expect growth to recover swiftly with a successful vaccine roll-out programme," he adds.
Market prices
While the UK market is recovering this year, it has been stuck in the doldrums compared to its international peers over recent years and the FTSE 100 remains some way off its May 2018 all-time high.11 As such, the broad view is that there is currently a potential abundance of value on offer, with one analysis suggesting that UK shares are trading at a discount of some 30% versus global rivals, the widest gap for almost three decades.12
Young says: "With a bit more clarity post-Brexit, post-COVID-19, it will allow people to really look under the bonnet of businesses and realise that there are some great firms out there, which are going to continue to grow - and right now they are on big discounts compared to their global counterparts."
The technology giants enjoyed a boom in 2020 with the pandemic providing a major tailwind for many US-listed firms – the NASDAQ finished the year with a 40% return.13 But while some might argue that the UK is overladen with 'legacy stocks', the reality is that it is awash with innovative and disruptive firms.
Iggo explains: "The UK is one of the most digitalised countries in the world. It has world-leading pharmaceutical companies and research. In the mid and small-cap space, there are companies that are leading in digital and technology related to climate change and the energy transition. The UK has been an early and leading player in wind-power technology and the share of renewables in total electricity generation is high and rising."
Young adds: "Companies have evolved during the pandemic. We have many businesses which are world-leading with strong fundamentals and operate in global markets. UK company quality is currently hidden behind the fact that valuations are at a big discount. Post-Brexit we have more clarity and sentiment is improving. We have seen sterling strengthen, reaching $1.40, its highest point in three years."14
Mining for innovation
Young notes that while some business have struggled significantly, others have flourished over the past year. "Some such as Admiral Insurance or Games Workshop positively thrived," he says.
Games Workshop, despite the prolonged closure of non-essential retail, reported record sales, profit levels and cash generation in the six months to 29 November 2020 as people embraced their hobbies during lockdown.15
AXA IM UK Small-Cap strategy manager Dan Harlow says: "Recent times have been challenging but there is a bit more transparency. It may not be crystal clear, and it may not be for some time - but from an overall sentiment perspective it can only improve from here.
"As a small-cap investor, I wave the flag passionately for a dynamic universe of companies which capture technology, healthcare and other innovative sectors. In this universe, as a growth-focused small-cap investor, there are lots of interesting things happening, companies that are not incumbered by history, legacy and bureaucracy."
Harlow cites Instem, which has a market cap of some £130m. It provides "best in class IT solutions" to the global health and life sciences community to help improve productivity of their drug discovery processes and the development of new therapies and products.
"Another example is Aptitude Software which provides finance teams with software to run their businesses, forecast the outcomes of decisions and comply with complex accounting standards," adds Harlow.
Harlow notes that pandemic challenges aside, there is still a healthy merger and acquisitions backdrop in the UK, with 17 takeover approaches to listed companies worth over £20bn in the final three months of 2020.16
For those seeking innovation in the UK market, Harlow says all you need to do is look at what has recently floated here. He adds: "Moonpig, the online greeting card retailer is taking share away from physical shops and chains. Trustpilot, the online ratings service for consumer-facing business is a global business but it chose London."
Post-Brexit, beyond COVID-19
Harlow believes that because of the Brexit-driven general underinvestment in the UK market over the last few years, there is a 'catch-up' coming through. He says: "I think there is tremendous pent-up demand. Given the relative value on offer, the fact there is now more certainty over Brexit, and hopefully a path out of COVID-19, means there is in my view a much more attractive backdrop for UK equities.
"At the smaller-cap end of the market there are always companies that are more able to prosper and excel because they are young, dynamic and they have big addressable markets to potentially disrupt - and they have the potential to get rewarded regardless of the environment."
Young says: "Management teams don't stand still. They force the business to evolve and meet the challenges; they find ways to win."
"We have found a way as an economy to move past the trouble we have had with COVID-19 and I think firms have worked out that you can't just rely on having a monoline approach to your customers. We have companies that have come out of this fighting."
Looking ahead Iggo believes the UK will continue to transition away from membership of the EU. He adds: "Many sectors will need to evolve but the UK has huge advantages in financial and business services, technology, medical research and renewable energy. With support from government targeted at the green infrastructure the outlook can certainly be very positive."
All stock/company examples are for explanatory/illustrative purposes only. They should not be viewed as investment advice or a recommendation from AXA IM
VUsgaGFkIGJpZ2dlc3QgRzcgQ09WSUQgZWNvbm9taWMgaGl0LCBldmVuIHdpdGggZGF0YSBkaWZmZXJlbmNlcyAtIE9OUyB8IFJldXRlcnMgLyBCcml0YWluIHN1ZmZlcmVkIHdvcnN0IHJlY2Vzc2lvbiBvZiBhbGwgRzcgbGVhZGluZyBlY29ub21pZXMsIHNheXMgSU1GIHwgQnVzaW5lc3MgfCBUaGUgVGltZXM=
R0RQIGZpcnN0IHF1YXJ0ZXJseSBlc3RpbWF0ZSwgVUsgLSBPZmZpY2UgZm9yIE5hdGlvbmFsIFN0YXRpc3RpY3MgKG9ucy5nb3YudWsp
RmFjdFNldCwgRGF0YSBhcyBhdCAzMSBEZWNlbWJlciAyMDIwIChpbiBzdGVybGluZyB0ZXJtcyk=
VmFjY2luYXRpb25zIHwgQ29yb25hdmlydXMgaW4gdGhlIFVLIChkYXRhLmdvdi51ayk=
RlRTRSAxMDAgcm9hcnMgdG8gaGlnaGVzdCBsZXZlbHMgc2luY2UgRmVicnVhcnkgbGFzdCB5ZWFyIC0gQ2l0eUFNIDogQ2l0eUFN
Qmxvb21iZXJnIGFzIGF0IDMxIE1hcmNoIDIwMjA=
Qk9F4oCZcyBDaGllZiBFY29ub21pc3QgU2F5cyDigJhSaXAgUm9hcmluZyBSZWNvdmVyeeKAmSBpcyBQb3NzaWJsZSAoYmxvb21iZXJncXVpbnQuY29tKQ==
T0JSLCBBWEEgSU0gUmVzZWFyY2gsIE1hcmNoIDIwMjE=
QW1zdGVyZGFtIG91c3RzIExvbmRvbiBhcyBFdXJvcGXigJlzIHRvcCBzaGFyZSB0cmFkaW5nIGh1YiB8IEZpbmFuY2lhbCBUaW1lcyAoZnQuY29tKQ==
VUsgUmVjb3JkcyB0aGUgaGlnaGVzdC1ldmVyIG51bWJlciBvZiBDb3ZpZC0xOSBjYXNlcyAocGhhcm1hY2V1dGljYWwtdGVjaG5vbG9neS5jb20p
RlRTRSAxMDAgSW5kZXggLSB5ZWFybHkgaGlnaHMgYW5kIGxvd3MgMjAwMC0yMDIwIHwgU3RhdGlzdGE=
QnJleGl0IGRlYWwg4oCTIHdoYXQncyBuZXh0IGZvciB0aGUgVUsgc3RvY2sgbWFya2V0PyB8IEhhcmdyZWF2ZXMgTGFuc2Rvd24gKGhsLmNvLnVrKQ==
RmFjdFNldCwgRGF0YSBhcyBhdCAzMSBEZWNlbWJlciAyMDIwIChpbiBzdGVybGluZyB0ZXJtcyk=
QnJpdGlzaCBQb3VuZCBSZWFjaGVzIFN0cm9uZ2VzdCBMZXZlbCBpbiBOZWFybHkgVGhyZWUgWWVhcnMgLSBXU0o=
Q09OU09MSURBVEVEIFBST0ZJVCAmYW1wOyBMT1NTIEFDQ09VTlQgKGdhbWVzLXdvcmtzaG9wLmNvbSk=
TFNFIOKAkyBhcyBhdCAzMSBEZWNlbWJlciAyMDIwLiBSZWZsZWN0cyBkZWFsZmxvdy90YWtlb3ZlciBhcHByb2FjaGVzIHNpbmNlIDEgT2N0b2JlciAyMDIwIA==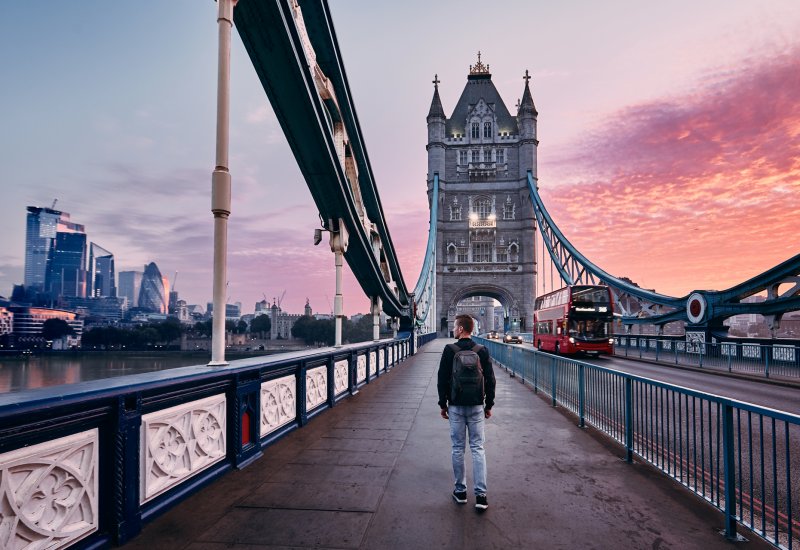 Equities
Why UK equities?
The UK equity market is a key geographical market and source of potential returns for investors globally
Find out more
Visit the fund centre
Access our UK equities strategies
Equities
AXA Framlington UK Mid Cap
AXA Framlington UK Mid Cap Fund offers investors exposure to a diverse selection of UK-listed companies with access to both UK and global profit streams, with the aim of delivering long-term capital growth.
View funds
Equities
AXA Framlington UK Select Opportunities
AXA Framlington UK Select Opportunities Fund offers investors exposure to a diverse selection of UK-listed companies with access to both UK and global profit streams, with the aim of delivering long-term capital growth.
View funds
Have our latest insights delivered straight to your inbox
SUBSCRIBE NOW
Not for Retail distribution