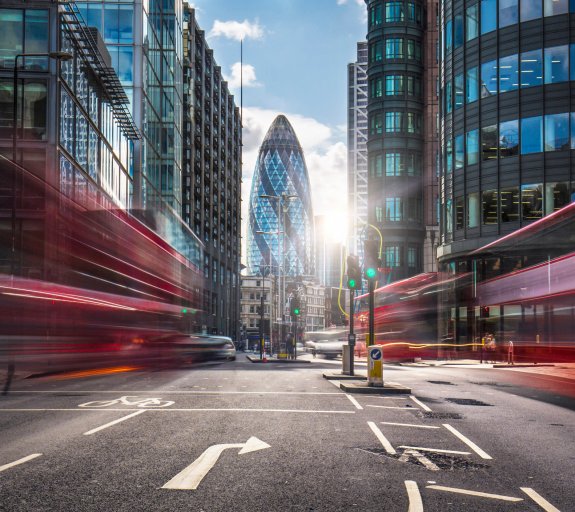 Three small cap successes from 2020
28 July 2021 (7 min read)
---
As the economy emerges from the pandemic, we're seeing interest in smaller companies grow. This segment of the market typically does well during periods of strong growth, as they benefit from both their own ability to grow and a rosy economic outlook.
Many small companies are actually coming out of COVID-19 stronger, partly because the pandemic reinforced secular tailwinds such as growing digitalisation. The following are some of my 'small cap highlights' from 2020, those companies who kept on delivering despite the pandemic, and could potentially continue to do well.
---
A digital music champ – Gear4Music
The most material contributor to performance in the period was Gear4Music whose shares were up over 200% in 2020. The online e-tailer of music-related products benefitted from many of its high street peers being closed over for much of the year. Its scale, speed of delivery and strong brand perception (as measured via its Trustpilot score) all contributed to drive top line growth of over 30% in the period, accompanied by record gross margins of almost 30%.
An adept buyer of businesses – Future plc
Media company Future plc continued its excellent growth track record. Its expert online content, consumed via websites such as Tech Radar and Digital Photographer, proved particularly popular during lockdowns driving impressive growth in online advertising and ecommerce revenues. The integration of the TI Media assets, which contained titled such as Country Life and Homes and Gardens, was also successfully executed during the period.
The company did attract some scepticism when it took over the GoCo (the company behind the GoCompare price comparison site) but the deal appears to be progressing well and Future more widely is trading ahead of expectations.
And one we'd been watching – Science in Sports
With sentiment to consumer names so impacted by the pandemic, some enticing investment opportunities were presented, particularly in the volatility of late spring 2020. We took a position in Science in Sports, a leading player in the sports nutrition market.
It is a name we have tracked closely over several years but struggled to see a clear route to profitability and were concerned that the returns on their marketing investment were not high enough. However, in December we took a position in the company as we were very impressed by growth rates, gross margin improvements and greater levels of marketing discipline. An overhang of stock presented an attractive entry point in December at 29p and this has subsequently proven to be a rewarding decision.
Can smaller companies continue their good run?
There are many difficult decisions ahead for the UK, with increased taxes already in the pipeline and an apparent tussle between Boris Johnson and Rishi Sunak over how room government really has to spend big.
That said, there appears to be a sharp, consumer-led recovery taking hold. Depending on who you ask, UK consumers are sitting on anything between £100-200bn of excess savings, with that extra cash starting to show up in the real economy. March mortgage approvals, while almost 20% lower than the November peak, remain almost 27% higher than the average of 2018-19. The derivative of people spending more on their homes, which are so often now their place of work, is that construction and repair, maintenance and investment) activity is elevated.
Many buoyant end markets are driving a positive earnings outlook.  The consensus EPS revisions for both 2021 and 2022 in small caps are currently at their highest ever level according to HSBC, with growth for 2021 rising from 39% in January to 62% at present. It is encouraging that growth forecasts for 2022 sit at 10% and are little changed year to date – there is a danger of the market becoming too optimistic, which could prove unhelpful. Smaller companies have been particularly conservative in their outlook and we are encouraged that the mantra of 'under promise, over deliver' is largely being adhered to.
All stock/company examples are for explanatory/illustrative purposes only. They should not be viewed as investment advice or a recommendation from AXA IM.
Have our latest insights delivered straight to your inbox
SUBSCRIBE NOW
Not for Retail distribution