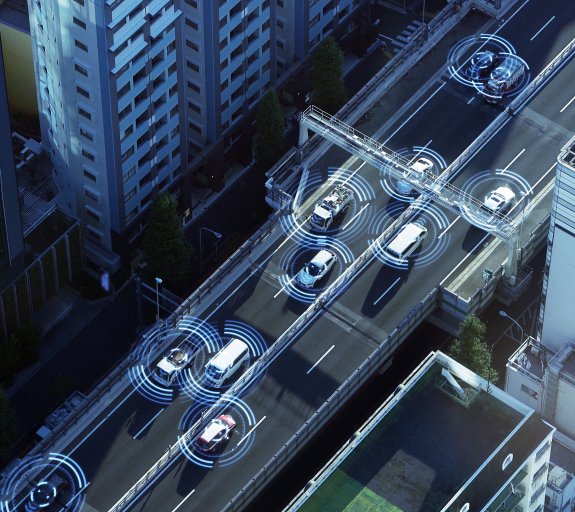 Robotics in autonomous vehicles
10 February 2021 (3 min read)
---
Summary
The benefits that autonomous vehicles provide for the automotive sector include reduced car accidents; more efficient driving with fewer collisions, which should decrease maintenance and repair bills; and more time for the driver to relax and/or work.
Stock examples
Waymo (Alphabet)
Company description: A US autonomous driving technology development firm which is a subsidiary of Alphabet, the parent company of Google. Waymo's sensors and software constantly scan for objects around the vehicle and can continuously read traffic controls. Its software predicts all movements around the vehicle based on its speed and trajectory.
Did you know: Waymo operates a commercial self-driving taxi service in Phoenix, Arizona, called 'Waymo One' and has begun to offer rides through a partnership with the Lyft app.
Aptiv
Company description: A leading global company in driver assistance systems such as radar, lidar, camera and parking assistance.
Did you know: Aptiv was the first company to deploy a commercial, autonomous ride-hailing service based in Las Vegas, Nevada.
The investment case
Based on the Society of Automative Engineers (SAE), we are currently at level 2 on the scale of automation, which is partial automation; vehicles with automated functionality like acceleration and steering, but the driver must remain engaged with driving and awareness of surroundings. Nevertheless, a lot of manufacturers having already made some developments in the area.
A few of the best specialists are already at level 4 or 5 (high or pure autonomous vehicles), such as Waymo. It seems only a matter of time before is introduced to other parts of the world. Meanwhile, technology is increasingly being implemented in the current ranges of vehicles and underlying manufacturing will come with a higher degree of robotics and automation. We believe that as more electric vehicles get deployed, there will be a significant amount of investment in car factories
Sources: All stocks mentioned are for illustrative purposes only and should not be considered as advice or a recommendation for an investment strategy.
Have our latest insights delivered straight to your inbox
SUBSCRIBE NOW
Not for Retail distribution