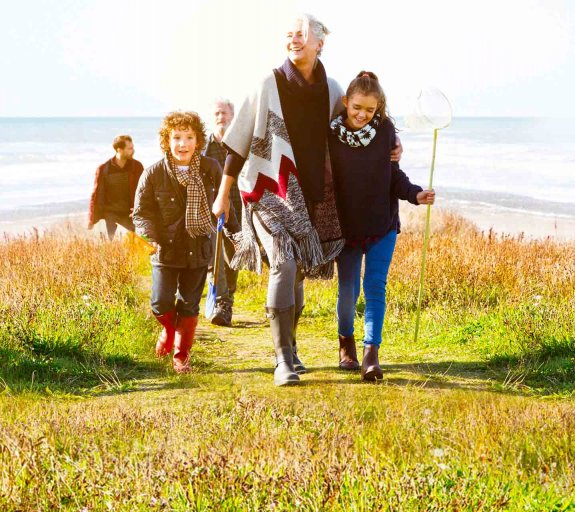 27 May 2020 (10 min read)
---
Macroeconomic and equity market backdrop
Despite Covid-19 lockdowns being eased in many countries, the crisis continues to hinder global economic activity. Authorities across the world have mounted a significant response using a combination of monetary, fiscal and macroeconomic policies to help households and businesses absorb virus-related losses on private balance sheets, or transfer them to public balance sheets. 
We forecast global growth will fall by 2.8% in 2020, but expect steeper declines in Europe. Following a weak Q1 we are set to see some headline-grabbing declines in Q2 GDP. However, in the absence of a major economy suffering a set-back in reopening plans, growth should rebound in H2, with the recovery extending into 2021.
Forecast earnings for the next 12 months continue to be revised down. Furthermore, the dispersion of analysts' earnings estimates (the degree to which analysts disagree with each other) has increased to levels last seen in the Global Financial Crisis. This reflects the high level of uncertainty associated with the current crisis.  
Seemingly decoupled from near-term economic news, equity markets have staged a significant recovery from March lows. Looking ahead, we expect bouts of volatility as investors weigh up virus news and the reality of the growth shock versus the policy response, as well as the shape and speed of recovery in 2021.
Outlook for equity factors
Image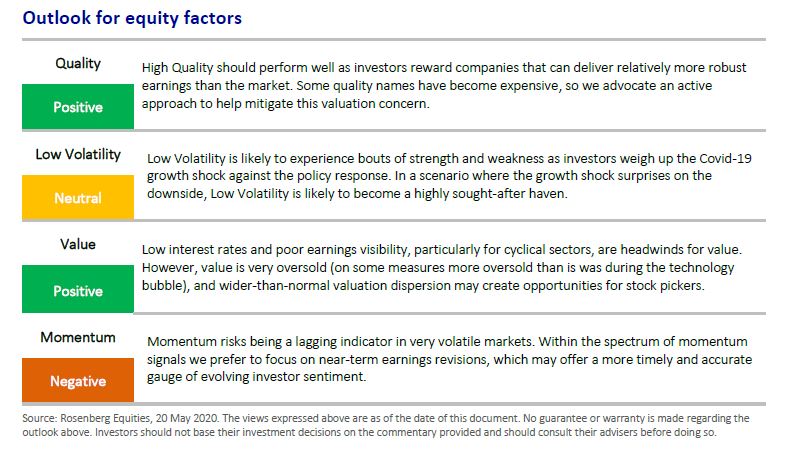 Image

Image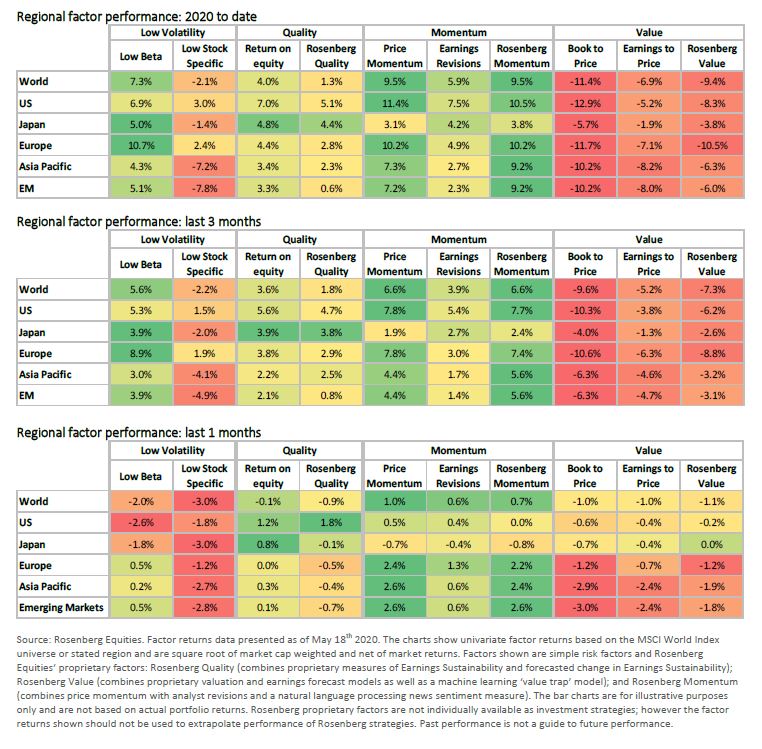 Have our latest insights delivered straight to your inbox
SUBSCRIBE NOW
Not for Retail distribution