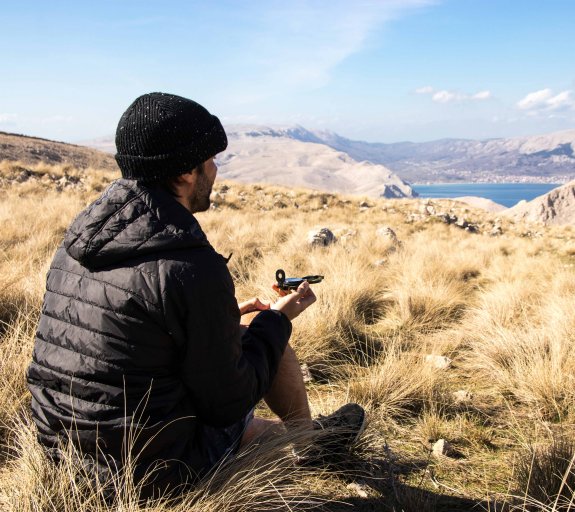 Are consumers the catalyst for environmental change?
08 October 2021 (5 min read)
---
When it comes to environmental issues, consumers are realising just how powerful their voices can be. They are increasingly lobbying governments and companies to drive significant changes to their environmental policies, as the fear of unsustainable human civilization on earth deepens.
Consumers are demanding change
In China, the power of the consumer has been particularly prevalent. Protesters took to the streets and social media to voice their discontent, as the availability of pollution data and its impact on the health of Chinese citizens has grown. Driven more by fear of continued social unrest than environmental concerns, the Chinese government has started to address the issue of pollution levels.
Electric vehicles (EV) seemed to be one of the most logical options to help mitigate this pollution crisis. EVs are cleaner and reduce the demand for oil, helping to lessen the severe smog in China's biggest cities. As the world's largest automobile market1 , China's EV adoption is driving the expansion and development of EV technologies, making them more affordable for global consumers sooner than expected.
Elsewhere, the detrimental impact of pollution levels on citizen's health has resulted in campaigners in London calling on City Hall to help protect those most vulnerable to sky high pollution levels. Islington and Hackney borough councils have launched a new initiative to 'reclaim the streets'2 , allowing only ultra-low emissions vehicles on nine of the borough's streets during rush hour on weekdays.
The plight caused by plastics
This change is in part being driven by growing social awareness. When David Attenborough's documentary, Blue Planet II, aired in October 2017, the footage caused global outcry. Viewers were moved by the sheer quantities of plastic waste blighting our oceans and the devastating impact this was having on the Earth's marine life; calling for companies to clamp down on the production and usage of single-use plastics.
As corporations and governments look to meet the growing demand for transformation and cut their use of single-use plastics and non-recyclable materials, we are likely to see the investable universe for compostable materials continue to expand.
"Unsustainable human civilization on earth is now a reality. Awareness of this is steadily rising among governments, companies and consumers alike, creating opportunities for investors across the clean economy" - Amanda O'Toole, Portfolio Manager, AXA Investment Managers
What does this mean for investors?
We believe that rising consumer awareness and action across four main investable areas – sustainable transport, smart energy, responsible nutrition and recycling and waste reduction – are key to the energy transition.
Our Clean Economy strategy seeks to give investors access to these opportunities by investing in companies whose activities contribute to the energy transition, resource optimisation, or address the issue of water scarcity. We look for high-quality companies that show strong structural growth opportunities related to these themes, rooting our investment process in Framlington Equities' established, fundamental, stock selection philosophy.
U291cmNlOiBmb3JiZXMuY29tIGFzIGF0IDMwLzA1LzIwMTg=
U291cmNlOiBuZXdzLmhhY2tuZXkuZ292LnVrIGFzIGF0IDAzLzA5LzIwMTg=
Have our latest insights delivered straight to your inbox
SUBSCRIBE NOW