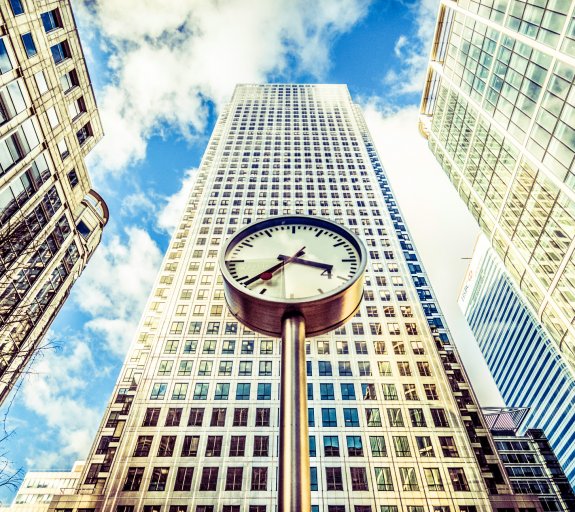 Take Two: US inflation falls; Japan's economy contracts
20 November 2023 (3 min read)
---
What do you need to know?
US annual inflation decreased for the first time in three months in October, to 3.2% from 3.7% in September, partly because of declining fuel prices. Meanwhile core inflation, which excludes more volatile energy and food prices, fell to 4.0% in October from 4.1%, its lowest rate since September 2021. The data boosted hopes that the Federal Reserve (Fed) will not raise interest rates further. Elsewhere, UK annual inflation fell more than expected to 4.6% in October, from 6.7% in September, the lowest rate in two years.
Around the world
Japan's economy shrank 2.1% on an annualised basis in the third quarter (Q3), the first contraction in three quarters and worse than the -0.6% markets had anticipated. It follows a downwardly-revised, but still robust 4.5% expansion in Q2 and reflected lower than expected domestic capital expenditure while private consumption - which comprises more than half of Japan's economy – was flat. The downbeat GDP numbers support the Bank of Japan's strategy of only cautiously easing back on its massive monetary stimulus in the wake of above-target inflation.
Figure in focus: 0.6%
The European Commission (EC) cut its growth forecasts for the Eurozone to 0.6% in 2023, down from a previous estimate of 0.8% in September and an initial forecast of 1.1% in May. It also revised its 2024 projection down to 1.2% from September's estimate of 1.3% - which was already downgraded from the spring forecast of 1.6%. It cited elevated inflation, high interest rates and weak external demand. However, the EC said it expects economic activity to gradually improve on the back of a robust labour market, sustained wage growth, and a continued easing of inflation.
Words of wisdom
State of Climate Action 2023 – – A new report by the World Resources Institute showed progress towards limiting global warming to 1.5°C is not occurring at sufficient pace or scale.  It found that only one of 42 indicators assessed is on track to achieve 2030 targets – the share of electric vehicles in passenger car sales. Meanwhile, six indicators are heading in the wrong direction, including public financing for fossil fuels, it said. The report came ahead of COP28, this year's United Nations climate change conference, which will respond to the first global stocktake of collective progress towards 2015 Paris Agreement goals.
What's coming up?
On Tuesday, the Fed publishes minutes from its most recent monetary policy meeting while Canada releases its inflation figures for October, as well as delivering its Budget statement. The UK follows with its own Autumn Statement on Wednesday. On Thursday, flash Purchasing Managers' Indices (PMIs) for November will be published for the Eurozone and UK. Japan will publish its inflation figures and flash PMIs on Friday. Germany reports final Q3 GDP growth estimates on Friday, alongside November's Ifo Business Climate index, a closely watched indicator of the country's economic health.