Viewpoint Chief Economist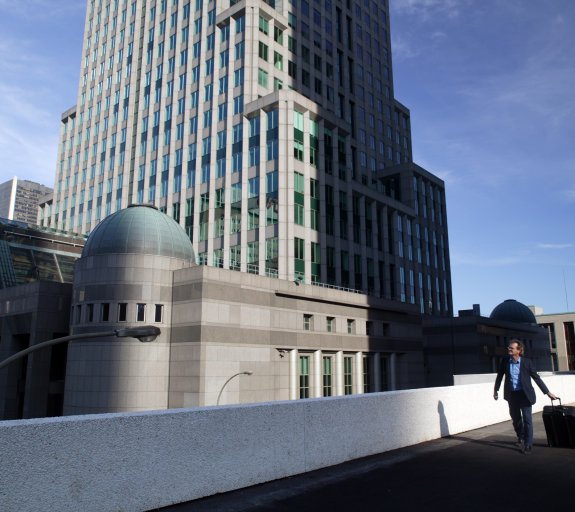 US Labour Market : the Plot Thickens
05 December 2022 (7 min read)
---
Key points:
The market is unconvinced by the strong payroll. We can see reasons why job creation might be overstated at the moment, but the pace probably remains too quick for the Fed to deliver the pivot the market is after.
We are prudent on the lower inflation print in the Euro area.
We explore Olivier Blanchard's piece in the FT about revising up the central banks' inflation target Key point.
The market chose last Friday to look through another strong headline payroll for November, probably considering there was too much ambiguity in the details of the release. Yet, while we can see why the Establishment survey might be overstating job creation at the moment – we explore the adjustment for disappearing/emerging firms as a potential source - it's also likely that the "true" pace is still too slow to bring about a quick disinflation. The fact that the "quits ratio" is still almost 2 standard deviations above its long-term average is testament to the lingering tension on the labour market and the re-acceleration in wages, even a "statistically fragile" one, comes right in time to justify Jay Powell's line. His mixture of caution – "going at it" more slowly – and determination – making it plain the Fed is not on the brink of a pause – is probably exactly what's needed in the current environment, which is indeed uncertain, but still inconsistent with a swift return to 2% inflation. The market continues to price rate cuts for the second half of 2023 (we expect them for 2024), but we see this as inconsistent with the current pricing of the terminal rate – slightly - below 5% (5% is our baseline but with a balance risk tilted to the upside). Indeed, rate cuts could be easily envisaged as a response to policy overshooting, but a terminal rate below 5% would not necessarily qualify as "over-restrictive" given the current resilience in the data. The Euro area finally had its lower-than-expected inflation print as well, although the lack of details at this stage makes it difficult to ascertain whether this is more "signal" than "noise. Still, as fragile as it is the November inflation print may help the ECB to move its pace of tightening to 50 basis points "only" in December. Finally, we discuss Olivier Blanchard's column in the FT arguing for an upside revision in the central banks' inflation target. This may be more fruitful in the US than in the Euro area.