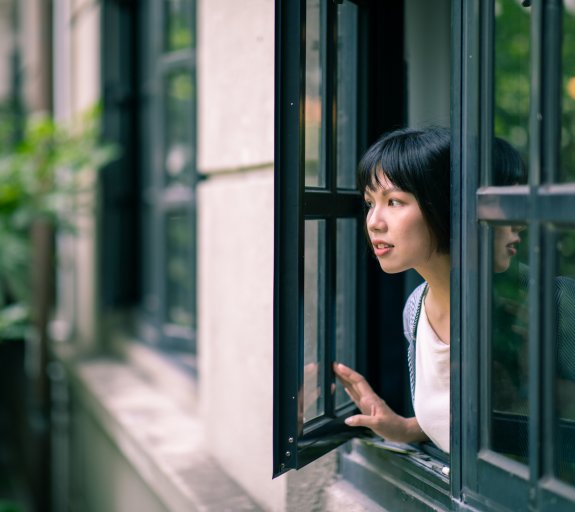 April Investment Strategy - Slowly out of limbo
24 April 2020 (5 min read)
---
Key points
As some capacity is being re-created in healthcare systems, exiting lockdown by mid-May looks doable.
We think it will be a subdued rebound though, and economic policy will need to help "for the long haul".
The bounce in world markets implies an optimistic path forward, the reality in not totally known.
One certainty is that central bank support will remain for a long time, securing government bonds as 'safe-haven's', but leaving returns uninteresting.
Credit markets present more interesting opportunities.
---
Some (slow) life after the lockdown
The first goal of the lockdown was to re-create some capacity in the healthcare system so that a potential relapse in the pandemic would be more manageable. This is being achieved in most European countries. In Italy, which we use as a benchmark since the epidemic took off earlier than in the rest of the region, as of April 20 the number of people treated in intensive care unit (ICU) has fallen by 30% from peak. Some countries such as Austria, Denmark and Germany, where the infection rate had remained comparatively low, have already unveiled some precise timelines for a gradual relaxation of the lockdown, and Italy has tentatively set up 4 May as the date for the beginning of the process (11 May for France). We expect that by mid-May most of the Euro area will have started to normalise.
At peak lockdown the level of economic activity is at about two third of its normal level. With two weeks affected in March, mechanically GDP would be down by about 6% in the first quarter (Q1) relative to Q4 2019, and "re-opening" in the second half of Q2 would be consistent with another contraction of at least 12% in Q2, and probably more than that since the normalisation will only be gradual and it will impossible to return to the usual level of activity in the second half of the quarter. Some sectors such as hospitality will remain significantly hampered.
Beyond the administrative measures, we can draw on the experience of China, which exited lockdown earlier, to expect a subdued pace of recovery, as precautionary behaviour will stop the accumulated "forced saving" to be immediately spent. We are also convinced that investment will take a lasting hit. Capacity utilisation has collapsed, and the level of uncertainty is still too high. Corporations across the world will probably hesitate to fully resume their capex programs as the possibility of a pandemic relapse cannot be ruled out. Singapore, lauded for its efficiency in controlling the epidemic in its early state, has last week passed the infection rate bar of 1 per 1,000, with an average growth rate in cases of 12% over seven days. This calls for prudence.
This means that economic policy will need to move from emergency support to medium-term accompaniment of the recovery. This will call for some re-thinking. For instance, state-guaranteed emergency loans to corporates are providing a vital lifeline, but their maturity is often short. In some cases – for instance in the Federal Reserve (Fed)'s Main Street Lending Facility – they are not particularly cheap (250/400 basis points (bps) above the Secured Overnight Financing Rate, on top of a 100-bp origination fee). This may create undue pressure on corporate cash flows and impair the speed of the rebound. Longer amortisation will be needed.
In general, fiscal policy will have to keep its tap open long after the acute phase of the pandemic is behind us, and central banks will face some thorny decisions. The most important one in our view is how quickly they will "offload" the public debt they have taken on their balance sheet. Reinvestment over several decades may be needed. This could be a difficult decision for the European Central Bank (ECB) in particular, since it would mean that it would not "re-converge" towards the capital key for a very long time
The market has in general saluted the quantum and policy support and decided to look beyond the catastrophic decline in GDP in the first half of – which indeed makes discussing GDP in annual average for this year quite irrelevant. What matters is the speed of the recovery in Q3 and Q4. We hope market pricing has adjusted to the numerous constraints which will make it look like a "swoosh" (the Nike logo) in our baseline, as well as to the possibility of quite a bit of "political noise" around the future of the stimulus.
Investors and certainty
However, given the uniqueness of the current shock, attempting to discern what markets have "priced-in" is a particularly unrewarding exercise. The bounce in world markets since 23 March implies an optimistic path forward, reflecting the scale of support from governments and central banks. The reality is the pattern of the recovery is not totally known. The growth forecasts are unnerving and navigating a path back to "normal" will not be quick nor easy. It is not clear markets can reflect those uncertainties.
Before the crisis, investors were faced with an "everything is expensive" problem. Risk premiums had been reduced by a generally benign global economy and comfort-blanket monetary policies. The shock has thrown risk-premiums in the air. There has not been this much dispersion amongst asset class performance for years. It has left some assets even more expensive and some a lot cheaper. Attaching risks to valuations is the challenge for investors in the uncertain recovery ahead.
One certainty is that rates are going no-where and central banks will remain engaged in markets for some time. This engagement creates a level of comfort on risk-adjusted returns for certain asset classes. Core government bonds are safe from a cash-flow point of view but not particularly interesting from a return point of view. However, support also extends to the credit markets, where there are more interesting return opportunities. The dislocation to markets in March made the short-end cheap, with yields higher relative to longer-dated maturities. For the US corporate bond market, the risk-premium of "yield per unit of duration" is the most attractive since the Fed stopped raising rates at the end of 2018. For European credit, today's levels are the most attractive since the Euro crisis in 2012.
The returns from short-duration fixed income are unlikely to be enough by themselves to meet most investors' longer-term return ambitions. Using the same risk-premium metric, the high yield bond market looks attractive as well. However, the uncertainty needs be adapted to a universe of highly leveraged companies. And yields were much higher in 2008. Moreover, the US market has the oil problem – energy still accounts for about 9% of the market. Having said that, there are not many occasions when investors are confronted by bonds offering these levels of yield and with the market, even at the speculative end, benefitting from a kind of out-of-the money put option.
The support for credit markets helps companies survive that may have been at risk of not surviving. That is a major support for equities. However, there will be companies that fail and sectors that shrink and the relationship between current stock market valuations and what is likely to happen to earnings seems stretched. That makes it hard to call equity market levels and short-term returns. The longer-term leaders of equity market performance will be companies that benefit from the changes that our economies will go through. Society will value more security in health, food and employment. Business models, supply chains and employee engagement will all change. Opportunities will flow from these trends. The shape of the recovery will become more certain over time, and that is when equities will come into their own in driving the recovery in wealth.
Download the full slide deck of our April Investment Strategy
Not for Retail distribution